By Seth Eggert, Staff Writer
LAS VEGAS, NV – After having a week to reflect on a post-race incident with a photographer, Chase Elliott admitted that frustration had gotten the better of him and vowed to do better.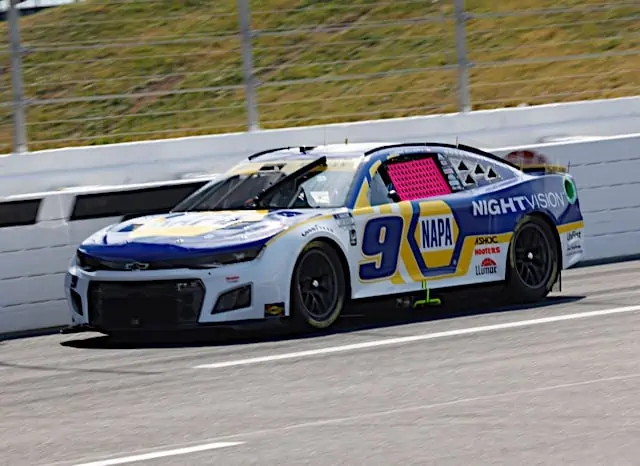 The driver of the No. 9 NAPA Chevrolet Camaro ZL1 led the Bank of America ROVAL 400 until the first attempt at overtime. He was pitched into a spin after contact from Tyler Reddick. Despite another attempt at overtime, the Hendrick Motorsports driver finished 20th.
Post-race on pit road at the Charlotte Motor Speedway ROVAL, Elliott started chatting with his teammate, William Byron. The duo were the only two Hendrick drivers to advance to the Round of Eight.
While they chatted, a videographer started to record their conversation. Frustrated, Elliott, the 2020 NASCAR Cup Series champion, put his hands on the camera before he motioned the cameraman away.
"It probably was not a wise move on my behalf, but I asked the guy to give us a little space and he didn't really," Elliott reflected. "Look (it was) frustration after a tough race but (it was) not the right move for me to make."
https://twitter.com/steveluvender/status/1579227645484892160?s=20&t=vz8MTvIawfpKqdI8_fndkA
Between NASCAR on NBC, NASCAR on FOX, the taping for the USA Network docudrama 'Race for the Championship,' and race photographers, multiple cameras are on pit road post-race. Whether Elliott initially knew how close the TV camera was or if it was live, wasn't what he was concerned with.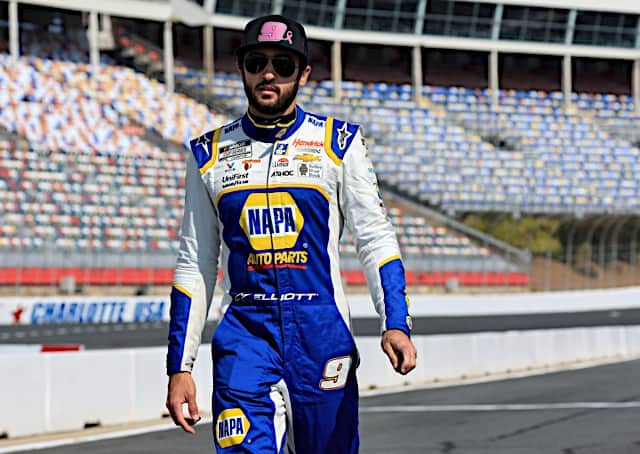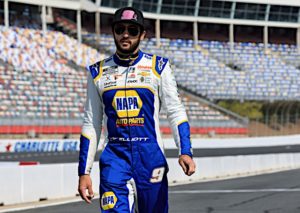 One week later, the Dawsonville, GA native plans to do better moving forward.
"You always assume that that's the case (that a live TV camera is there), but that wasn't the point of the camera being live or not," Elliott explained. "My frustration with the matter (was that I had asked for a little more space). What can I do going down the road other than trying to be better in the future?"
The opportunity for Elliott to learn from the incident starts with the South Point Casino 400 on Sunday, October 16. The 26-year-old qualified 20th for the race at Las Vegas Motor Speedway.
The NASCAR Playoffs race at Las Vegas Motor Speedway is scheduled to start at 2:30 p.m. ET on Sunday, October 16 on NBC.
The race will also be broadcast on the Performance Motorsports Network and SiriusXM NASCAR Radio, channel 90.