KANSAS CITY, Kan. – Nine of the Playoff drivers had issues at Kansas Speedway earlier in the NASCAR Cup Series schedule when first visiting in May, and that trend continued in September's visit for the Hollywood Casino 400. Kevin Harvick and Tyler Reddick failed to finish the race after crashing into the outside wall.
"We were racing to win anyway, today," Harvick stated, "So that is what we will do again next week."
"The right-rear tire just blew like we've had a few times," said Reddick, who fell to 11th in the Playoff standings. "At Fontana (Auto Club Speedway), I was able to save it. But here, it snapped at the worst possible point, and we just killed the wall.
"It broke the control arm on the right-front, so our day was over. We leave here with not a lot of points, so we'll have to fight hard at Bristol."
More Playoff drama unfolded throughout the race. Kyle Busch spun on the frontstretch in Stage 2 to put himself a lap down and a handful of points below the cutoff line at the time. Many drivers faced pit road penalties, including Chase Briscoe speeding and Denny Hamlin with equipment interference. Ryan Blaney had to pit a second time during a caution with a loose wheel.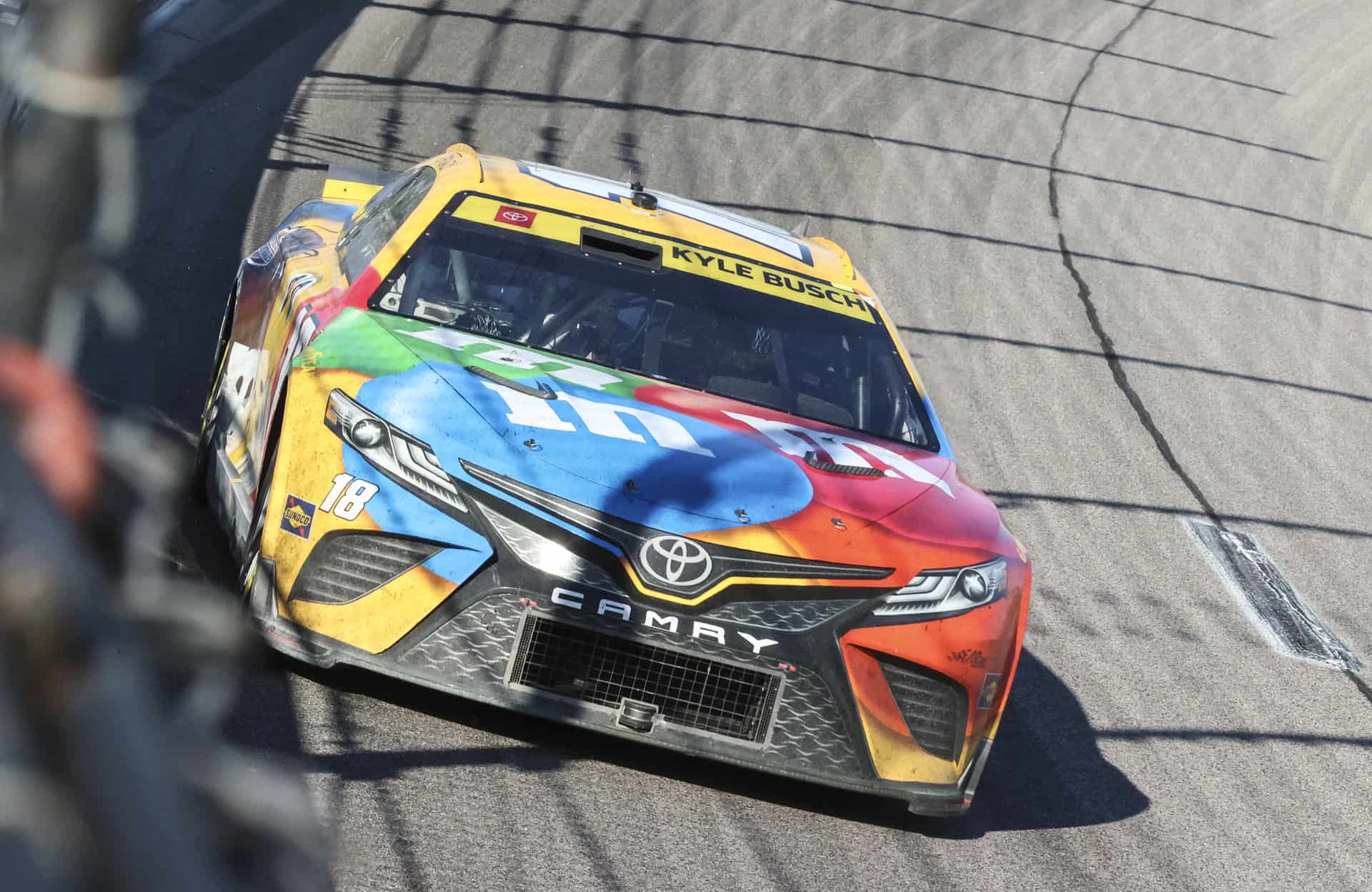 "Not with the luck of this year, nope," Busch shared a lack of confidence going into the cutoff race at Bristol Motor Speedway two points out of advancing. "Just got really loose and it snapped around me. Then I had damage from going through the grass. Kind of ruined the rest of our day, but it was whatever happened on that pit stop that set us backwards to get us back in traffic there. Tried to make an adjustment to the car to make it faster and it did make it faster, but definitely made it looser.
"We'll go and try hard and if what Bristol has always been to me occurs, we'll be fine. With the way this year has been, if that occurs, it's going to be ugly."
Last week, Darlington Raceway held the test of the machine. Harvick's car caught fire late in the race, then both Busch and Martin Truex Jr. retired from the race after their engines expired. And with Erik Jones winning the Southern 500, no Playoff drivers are locked into the Round of 12. This week became the test of the athlete. Many ill-handling cars, blown tires and pit road mistakes shuffled the Playoff standings throughout the whole 400 mile distance.
"I am surprised," said Christopher Bell on seeing the 18th winner of the year. "But it's 2022 and we have this many different winners. It doesn't surprise me that Bubba won. He's been really good, especially at the higher speed intermediate style race tracks, and all day long, he was right there in the hunt."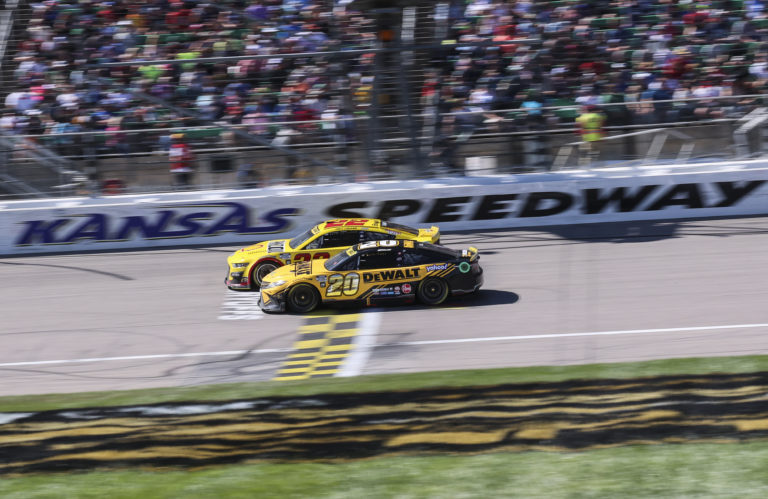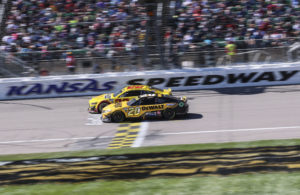 Not many would have Bell as one of the first to lock into the next round, but with a 58 point cushion, it became economically impossible for the No. 20 Joe Gibbs Racing Toyota to be eliminated from the Playoffs at Bristol Motor Speedway due to a tight points battle between 10th through 13th in the points standings. And most of the Playoff drivers are surprised that non-Playoff drivers have won the first two races of the Round of 16 Playoff tracks. With Bubba Wallace earning his second career Cup series race, he advanced the No. 45 23XI Racing Toyota into the Round of 12 along with Bell.
"I'm very happy that we're finally getting the results that this team deserves," cheered Bell after clinching into the Round of 12. "Our speed has been there all year, and I feel like we've given up a couple good finishes. Last couple of weeks we've been building on it, and hopefully we can keep the ball rolling."
For Wallace, he continues a different championship hunt behind the scenes. His win advances the No. 45 car into the next round of the Owner's Championship, a championship that the No. 12 of Blaney is not involved in due to Kurt Busch's win at Kansas back in May. It's a goal that has some light to it, and one that Wallace, crew chief Robert "Bootie" Barker and car co-owner Hamlin are pursuing wholeheartedly.
"This locks us into the next round," Wallace exclaimed. "First playoff experience for me at the Cup level. It's really cool.
"I remember the conversation that Denny pulled me aside down in Florida, and he goes, Hey, we want you to drive the 45 and compete for a championship. We believe in you. We'll continue to do what we do. I didn't walk away from that being, like, oh, man, we got to ramp it up here. We've been stellar. We've been really, really good. It's only a matter of time, and the little bit of things that we needed to clean up, and here we are today. We executed today. Still wasn't a perfect day, but we were able to execute and bounce back and make the most of it.
"That's what we need to continue to do. Yeah, it's going to ramp up as we get closer to Phoenix, but right now we're focused on Bristol, and that's it."
"Yeah, we talked internally about it," shared Hamlin on moving Wallace to the No. 45 car at the start of the Playoffs. "And we just felt like we were really trying to build a one-team culture. And a lot of teams try to do that, right? Even at JGR we're pretty much four independent teams.
"We're really trying to instill a really positive one-team mentality. So by doing that and having an eligibility in the owner's championship, we're able to just pick apart and put our best pieces in each section of a race team to go out and compete at our best. Bubba Wallace was an easy choice for us. Especially the results that he has given us over the last two to three months."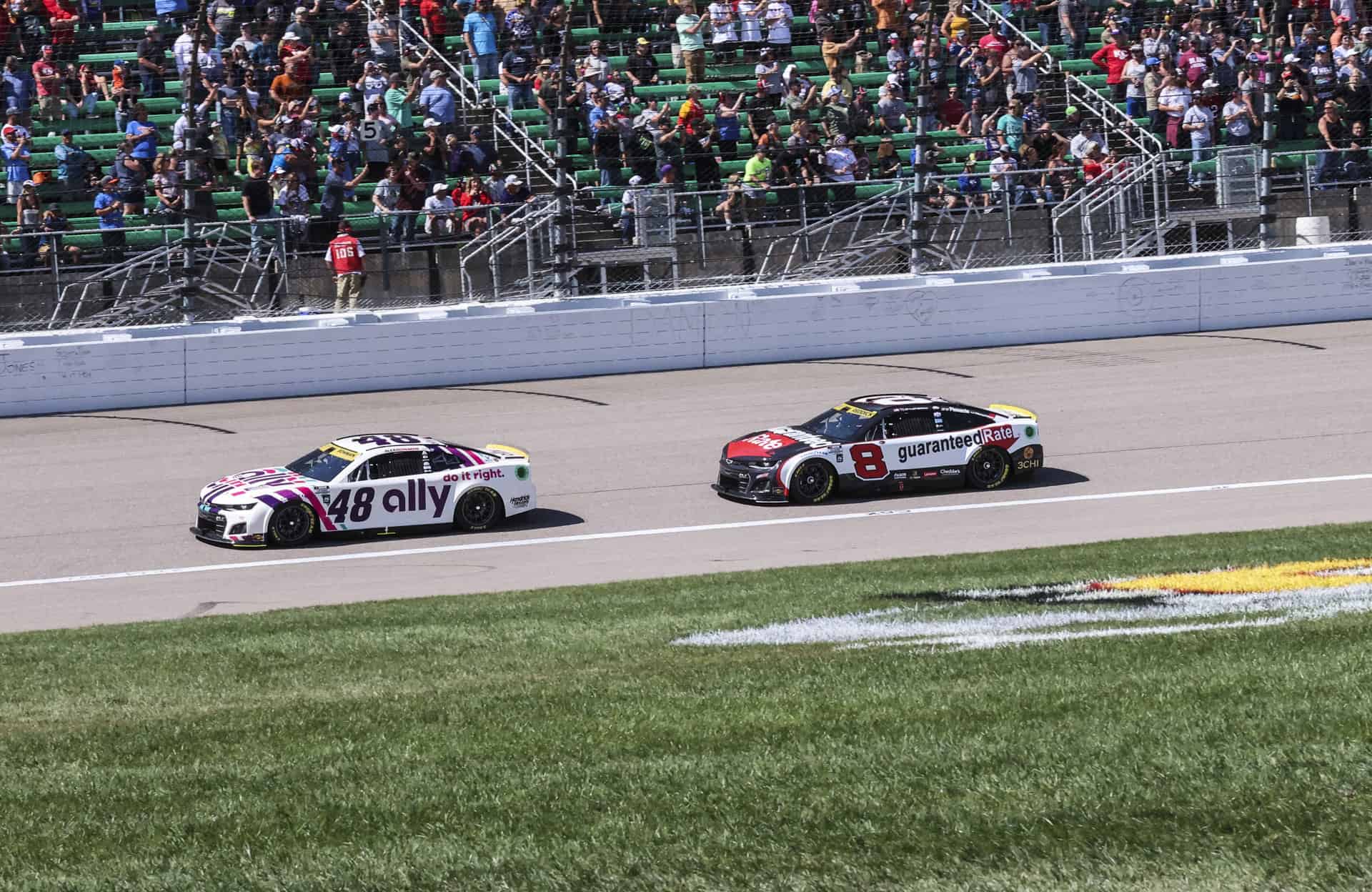 On the outside, the Round of 16 may have seemed somewhat easy for some teams to get through. But a grueling test at Darlington shook the standings, and after a day like today, there can only be one fact: Kansas is not your typical 1.5 mile racetrack.
It should make for a classic Bristol showdown.
Playoff contender Austin Dillon says, "Bristol is going to be wild and anything can happen."