By Seth Eggert, Associate Editor
CONCORD, N.C. – Sponsorship may be king in the world of motorsports, but that is not what Tony Stewart looked for when signing Josh Berry to replace Kevin Harvick in the No. 4 Ford Mustang in 2024. The co-owner of Stewart-Haas Racing preferred talent over money to take over from the 2014 NASCAR Cup Series champion.
Throughout the history of motorsports, sponsorship has often driven team decisions. More recently, it has played a factor for some teams as to who could compete. Talented drivers in Late Models and other regional series have had opportunities to showcase their skills on the national stage, but it's few and far between.
Berry is a prime example of talented drivers that had to battle for opportunities in the NASCAR Xfinity Series. He first made his debut in 2014 and made sporadic starts until after earning the Advance Auto Parts Weekly Series National Championship in 2020. Berry translated that into two wins in 2021 while competing part-time. The Hendersonville, TN native joined JR Motorsports' Xfinity team full-time in 2022.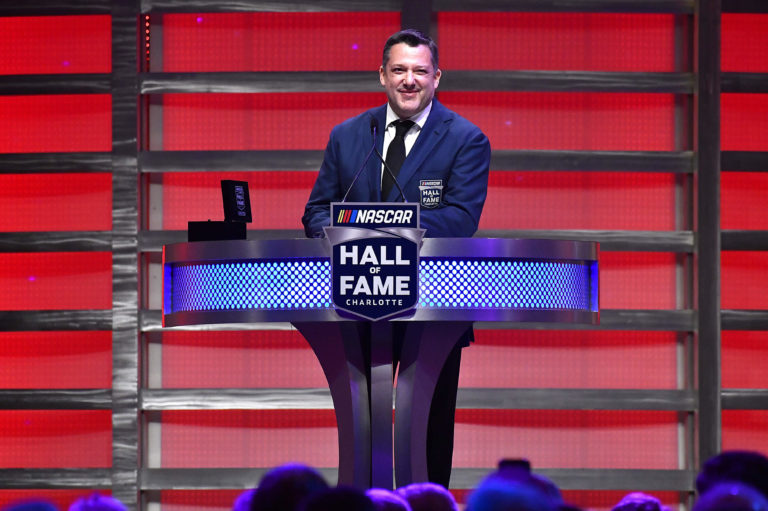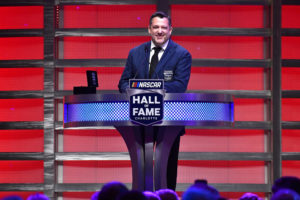 While Berry worked his way into the Xfinity Series on merit, there are others that have spring boarded their way up the NASCAR ladder. Those that have had their families 'buy rides' were a class of drivers that Stewart was not interested in. Careful in his choice of words, the NASCAR Hall of Fame inductee didn't name any specific drivers.
"I'm not interested in some kids' father, coming and buying their way into the Cup Series," Stewart admitted."I have zero interest in that. We want guys that earn their way that work hard, that understand the values that it takes to be a top tier driver, not one that just got his high school diploma and now, all of a sudden, he's a Cup driver.
"Josh has put the time, the effort and every time he's got an opportunity, he's made the most of it and (those are) the traits that championship drivers are built off of, not the easy ticket to get there."
Stewart connected the buying of rides with the rush to move up the racing ladder. Drivers as young as 12, 13, and 14-years-old are competing in Late Models at local tracks and in the CARS Tour. Instead of drivers that had it easy, racing full-size racecars before their high school years, Stewart gravitated towards drivers that have had tough times, like Berry.
The maturity that Berry and Harvick have shown on track allows them to put a complete race together without tearing up equipment. The younger drivers haven't had that same opportunity to mature, allowing for the possibility of more mistakes.
"In this area we're seeing the kids at 12, 14 years old driving Late Models, which I think is ludicrous, I don't think there's any reason for it," Stewart stated. "There's nothing they're going to miss by waiting till they're 16 or 18 to get in full-size racecars and their bodies aren't mature, their minds aren't mature. I don't understand the rush.
"I want somebody that's had to go through hard times, somebody that knows what it takes to go up and down the road that mentally is stable and understands what it takes to compete at this level and knows how to sit there and not just go fast in the car, but how to put the race together and how to know when it's time to push, when it's not time to push.
"That's what has made Kevin so successful over all these years. He is, in my opinion, the smartest driver in the series right now, he has been for many years. He just knows how to put the whole race together. If it's not right, he gets to the end of the (race), and when it's time to push, he does."
Sitting with Berry, Rodney Childers, Kevin Harvick, and Greg 'Zippy' Zipadelli, Stewart was sympathetic to those that don't have the resources that some drivers have. He showcased that those sitting on stage in the Media Center at Charlotte Motor Speedway each worked their way up the ladder and had fun doing it.
Despite the struggles and the mountains that some face, Stewart stressed the importance of having fun. The hard work that goes into competing locally, regionally, and nationally needs to be balanced with the ability to have fun for the amount of work being put in. Without that fun, the things one sacrifices to compete may drag one down.
"I'd say the first thing is don't get discouraged if your parents aren't wealthy and can buy your way to the top," Stewart said. "I think for young people, the biggest thing that I try to emphasize is how to have fun doing what you're doing, no matter what level of motorsports you're at. You got to have fun doing it but it's just (hard work). Josh is proof, Kevin's proof, I'm proof, Rodney's proof, and Zippy's proof. Everybody up here is proof that if you work hard, you can get where you want to be.
"You have got to put the work in and the time and the effort that it takes to do that, and I really don't think people in general realize the sacrifices that the people at this level have to make to get here. There are things that you sacrifice and put on hold, or you don't get to do your life, because you're so dedicated to motorsports. That's what makes these top-tier people is the time and dedication that it takes. That's the advice that I give to kids and their parents."
As Stewart continues to buck the norm that has developed over recent years, he aims to lead his team back to a Cup Series championship, last won by a Stewart-Haas driver, Harvick, in 2014.
Harvick, in his final season, looks to complete his career with a second Cup title.
Meanwhile, Berry remains focused on his role at JR Motorsports and the 2023 NASCAR Xfinity Series campaign.