By Seth Eggert, Staff Writer
When the NASCAR Whelen Euro Series announced their 2023 schedule, much of the attention focused on the exhibition race on ice in Rovaniemi, Finland. However, that race has now been postponed indefinitely by series officials.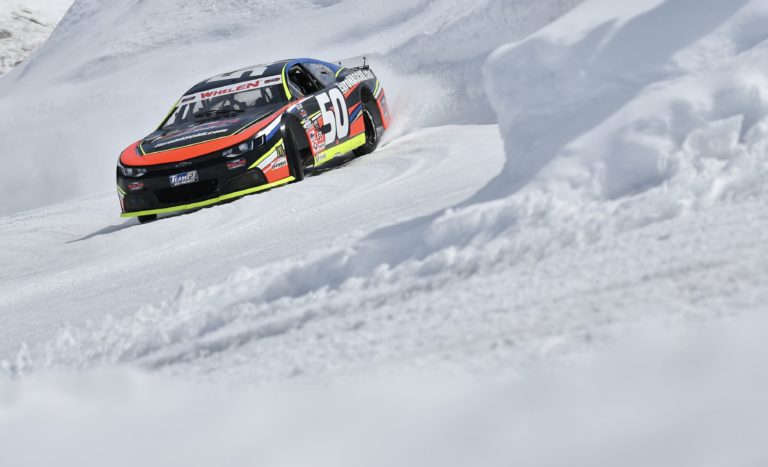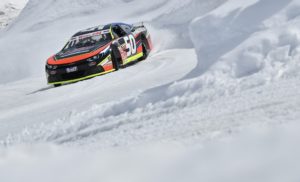 Supply chain issues have forced the historic first NASCAR-sanctioned ice race to be postponed indefinitely. Specifically, the supply chain issue appears to be shortage of equipment for the EuroNASCAR vehicles to be transformed into ice racing machines.
Much like the NASCAR Cup Series and Craftsman Truck Series entries needing modifications to run on dirt, so too do the EuroNASCAR entries on ice.
"It is really unfortunate, and we feel sorry for all the NASCAR fans eagerly waiting for this event to take place. With the current situation, it is difficult to get every component we need to prepare the cars for this kind of event," said NASCAR Whelen Euro Series President and CEO Jerome Galpin.
While the NASCAR Whelen Euro Series Arctic Ice Race has been postponed, the remainder of the schedule is still intact. Galpin hopes to be able to have the NASCAR Arctic Ice Race take place in the near future.
"As we do for all the events of the NASCAR Whelen Euro Series, we want to deliver with the Ice Race the best possible experience for everyone at the track and at home," said Galpin. "We prefer to take the time to have optimal conditions. This event should be the highlight of a new concept and we want it to be perfect."
The season opener for the NASCAR Whelen Euro Series is scheduled for May 6-7 at Circuit Ricardo Tormo in Valencia, Spain. The Series will also visit the Brands Hatch Indy Circuit, Autodromo di Vallelunga, Autodrom Most, Oschersleben, and Circuit Zolder for points races.
An All-Star Race is still planned to take place at Automotodrom Grobnik in Croatia on a 'TBD' date.
All NASCAR Whelen Euro Series events are broadcast on the EuroNASCAR YouTube channel and other TV platforms.
https://www.youtube.com/watch?v=a3m2DyRwokg