By Seth Eggert, Staff Writer
Hellmann's once again is sponsoring Dale Earnhardt Jr. in one of his NASCAR Xfinity Series starts in 2023. Earnhardt will drive the No. 88 Hellmann's Chevrolet Camaro SS at Bristol Motor Speedway while the company also sponsors Justin Allgaier in six races.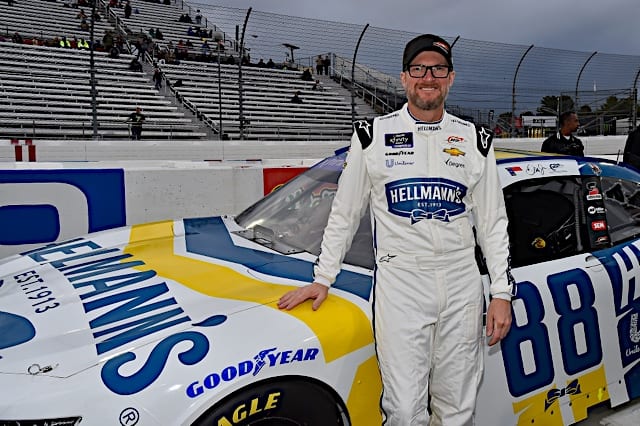 The Unilever brand has sponsored JR Motorsports entries dating back to the 2009 Xfinity Series season opener. Since sponsoring Earnhardt-owned entries, Hellmann's sponsored cars have reached victory lane five times.
The first win with Hellmann's on a JR Motorsports car came with Jamie McMurray in 2010 at Atlanta Motor Speedway. Kasey Kahne returned the brand to victory lane in 2014 at Daytona International Speedway.
Earnhardt Jr., a brand ambassador for Unilever earned his most recent NASCAR victory to date in the No. 88 Hellmann's / Blessings in a Backpack Chevrolet at Richmond Raceway. In 2022 Allgaier's wins at Darlington Raceway and Nashville Superspeedway had the company on board.
"We've been partners with Unilever since the very early days of JR Motorsports," said Earnhardt Jr. "They've been with us as our program has grown and been an important part of our success – on and off the track. They're a key component of our company. I'm grateful for their support, and I'm happy to watch our partnership continue to grow."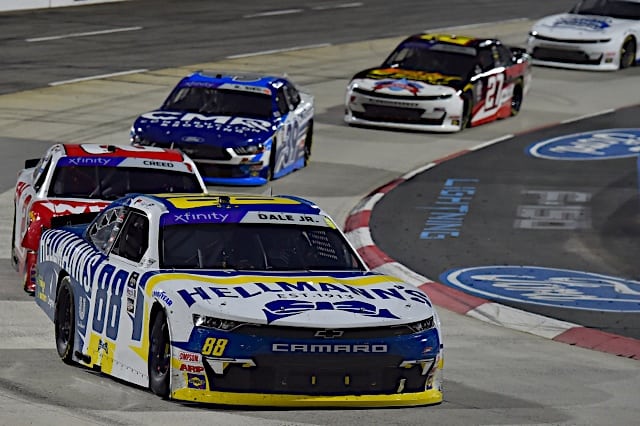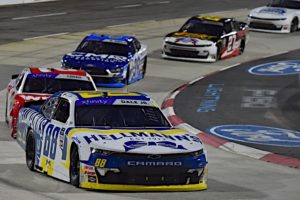 For Earnhardt Jr., the 2023 Food City 300 at Bristol marks his first race at 'The Last Great Colosseum' since 2017. In total, the NASCAR Hall of Famer has 12 starts at the concrete track.
In 2004 Earnhardt won from the pole in the Xfinity Series' night race. He has seven top-five and nine top-10 finishes in his 12 career Xfinity starts at the track.
"We are so proud and excited to continue our partnership with Dale Jr. and his team at JR Motorsports," says Ben Crook, VP/GM Dressings & Condiments Unilever North America. "The equal passion that NASCAR fans have for their favorite brands like Hellmann's and drivers like Dale Jr. is what makes this partnership so special. We look forward to continuing this ride with Dale for years to come."
In addition to the Food City 300 at Bristol, Earnhardt Jr. is scheduled to compete in another still to be announced race in the No. 88 Bass Pro Shops Chevrolet Camaro SS. It will be the first time that he's competed in two Xfinity races in a single season since 2017.
The Food City 300 is scheduled for Friday, September 15, at 7:30 p.m. ET. It is the first race of the Round of 12 for the NASCAR Xfinity Series playoffs.