By Seth Eggert, Associate Editor
In his return to Pocono Raceway where he made his NASCAR Cup Series debut one year ago, Ty Gibbs earned his first career top-five finish in Sunday's HighPoint.com 400.
NASCAR's annual trip to Pocono in 2022 resulted in Kurt Busch's indefinite sidelining due to a concussion. 23XI Racing had Gibbs step into the No. 45 McDonald's Toyota Camry for the 400-mile race. He quietly finished 16th in his Cup debut.
Fast forward one year and the 2022 NASCAR Xfinity Series champion's No. 54 Toyota Camry found itself inside the top-10 following a caution with 17 laps to go. The grandson of team owner Joe Gibbs, Ty Gibbs clawed his way up the running order. He maneuvered his way by Harrison Burton and Erik Jones before another caution waved.
Repeated cautions continued to both aid and hamper the younger Gibbs. Though he'd jump up a position, the next caution wiped away his momentum. On each one-lap run between the final yellow flags, Gibbs picked off teammate Christopher Bell and Ricky Stenhouse, Jr. to take the checkered flag in fifth for the first time in his Cup Series career.
"It's really cool (to score my first top-five finish in Cup)," Gibbs said. "We had a really fast He Gets Us, Monster Energy Toyota Camry. It's great to come home in the top-five. Thank you to everybody supports me at JGR (Joe Gibbs Racing) and Toyota, TRD. What a great day. We were up front all day. Solid day with good track position. It was nice to stay out of the mess back there. We just have to keep fighting."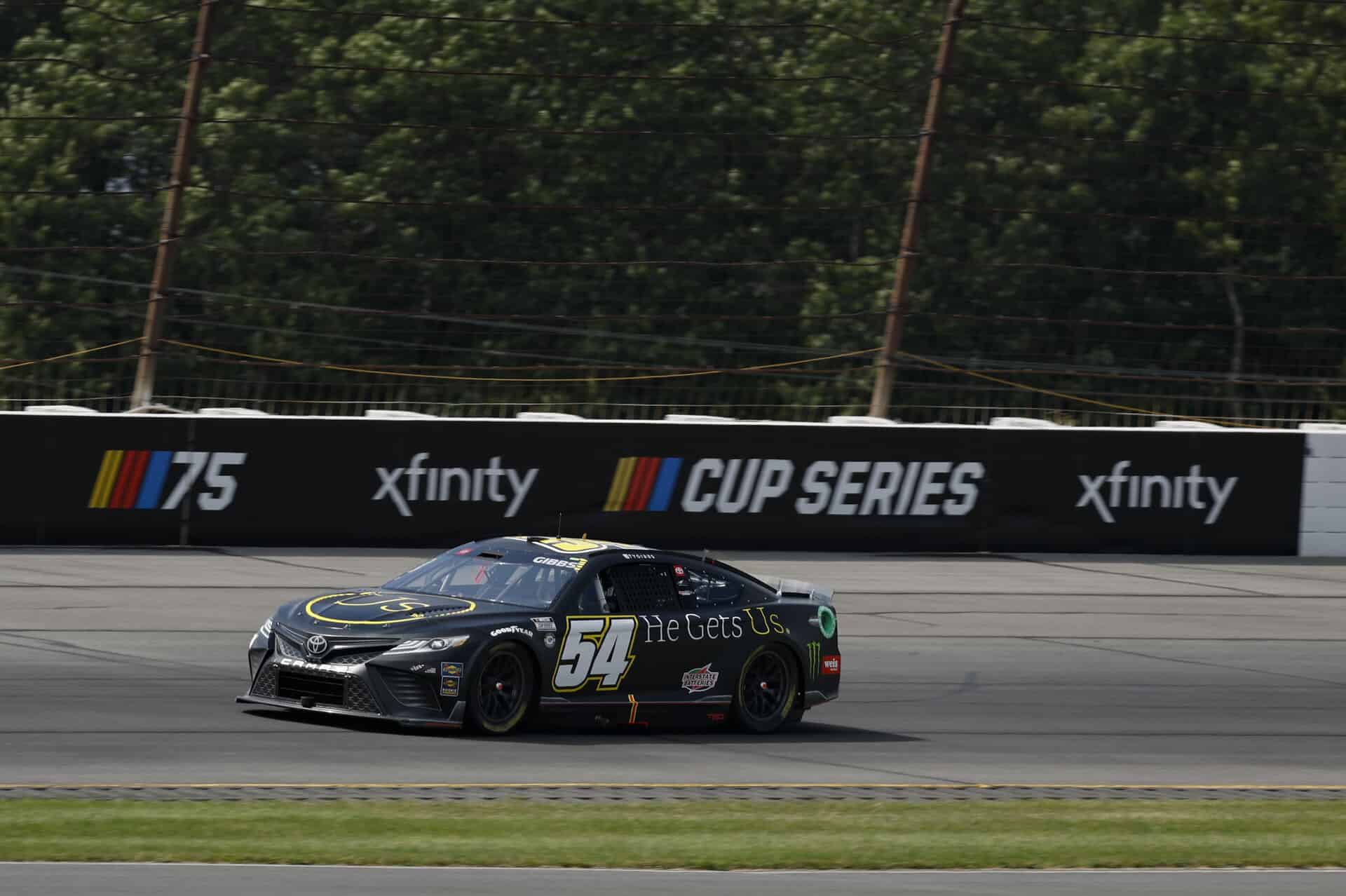 Gibbs finished outside the top-10 in a relatively quiet first Stage. A hectic Stage 2 put the Charlotte, N.C. native in position to score additional points when Bell spun and brought out a stage-ending caution. Gibbs finished the second stage in seventh.
The fifth-place finish was not only the first top-five for the Sunoco Rookie-of-the-Year contender, but also his sixth top-10 in 2023. It was his seventh career top-10 in the Cup Series.
Despite the top-five finish, Gibbs remains 19th in the points standings. He is 28-points below the playoff cutline, currently held by Michael McDowell. Gibbs is 284-points behind leader and teammate Martin Truex, Jr.
Next for Gibbs is the Cook Out 400 at Richmond Raceway. In two previous starts at 'The Action Track,' he has one top-10 finish earlier this year. Gibbs also has two starts at the 0.75-mile track in the Xfinity Series with one victory, one top-five, and two top-10 finishes.
The Cook Out 400 at Richmond is scheduled for Sunday, July 30 at 3:00 p.m. ET on USA Network. The race will also be broadcast on the Motor Racing Network and SiriusXM NASCAR Radio, channel 90.