By Matt Courson, Staff Writer
HAMPTON, Ga. — Team Penske brought the three fastest cars to Atlanta Motor Speedway and it was Joey Logano who topped the charts on Saturday's AmBetter Health 400 qualifying session. It is the first 1-2-3 start for Team Penske and Ford took the first eight starting positions.
Logano's Ford Mustang posted a top speed of 177.374mph and turned a lap in 31.256 seconds. "(The qualifying session) was probably a little bit more interesting than a lot of us expected with cars spinning out and hitting the wall.
"We're thinking this is superspeedway qualifying and just keep it pinned all the way around, but the guys gave me a great Autotrader Mustang that seems like it goes fast by itself at least and hopefully handles well when the race starts. Nobody really knows what they have for handling yet, but hopefully we have a little bit of both in this thing and we can control the race. Obviously, Team Penske had a great day today and we'll try to continue that tomorrow."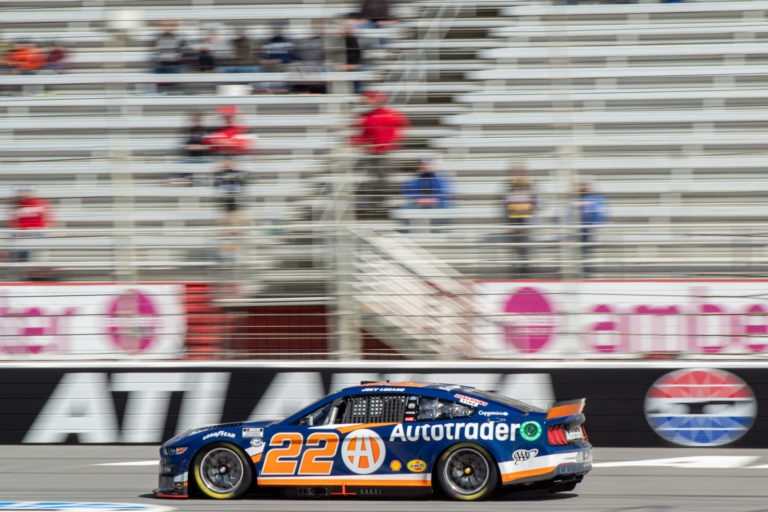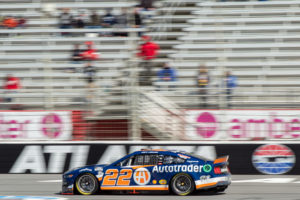 Logano's front row starting spot at a superspeedway style racetrack is a first of his career.
"I probably put a little bit more weight on the team on this one, but, either way, it's still cool to get a pole. I've never been on the front row of a superspeedway forget a pole, and I don't think I've ever done it in Xfinity or anything, so this is kind of cool, and doing it here in Atlanta is special for me."
Teammate Austin Cindric will start in second on the outside pole. "Obviously, Ford domination. Congrats to everyone at Ford Performance and the Roush Yates Engine shop. Everybody including Team Penske bringing lot of speed. I'm proud of that."
The AmBetter 400 at Atlanta Motor Speedway is scheduled for 3 p.m. ET Sunday on FOX.