By Vincent Delforge, Special to Kickin' the Tires
On March 16, 2023, a legend of the NASCAR West Series passed away following an illness. This legend is John Krebs. He was 72 years old.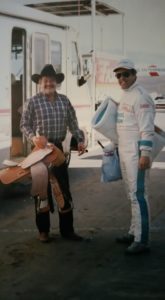 Born on October 1, 1950, John has always been immersed in the world of NASCAR since his father Art Krebs, who died in 2018, was himself an owner and crew chief in the NASCAR Cup Series and West Series from 1956. He was even a NASCAR official for a time in the 1980s and '90s.
John Krebs did everything and knew how to do everything in NASCAR. From his father's mechanic during his young years, he was soon to start motor racing as a driver. Hard driver and fair play on the track but generous outside, always ready to help his opponents. He was considered a young gun with a bright future in NASCAR.
This temperament and his good level of driving would lead him from the regional tracks in the small amateur categories to the ultimate level of the stock car, namely the NASCAR Cup Series between 1978 and 1994, driving most often on the road tracks of his Native California like Riverside International Raceway or Sonoma Raceway.
His first major race of international renown took place at Riverside in 1969 in the very competitive NASCAR Late Sportman Series where he finished 11th in a race won by Hershel McGriff. He also raced in the USAC Stock Cars, the NASCAR Grand American Division, as well as the NASCAR Southwest Series. Krebs was even on the trip during a NASCAR exhibition race in Australia in 1988.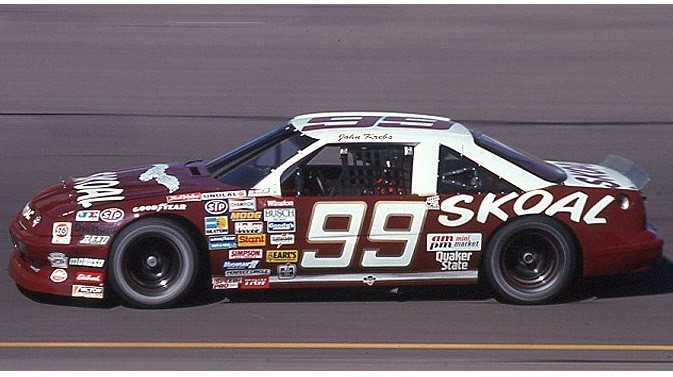 Krebs drove against the greatest drivers in NASCAR history such as Richard Petty, Ray Elder, Bill Elliott and Dale Earnhardt just to name a few.
However, he never had the opportunity to make an attempt at a full-time season at the NASCAR national level. Blame it on a limited budget at a time when costs were starting to increase seriously and when teams not supported by a manufacturer had a lot of trouble establishing themselves. His best result in the NASCAR Cup Series was a 19th-place finish obtained at Riverside in 1982.
His last race in 1994 at Sonoma ended in flips following a collision with Derrike Cope. He knew how to put on a show. Fortunately, neither Krebs nor Cope were injured in the spectacular wreck.
But most of his career he did in the West Series between 1977 and 1994 as a driver then he would continue the adventure as owner and crew chief until the end of the 2018 season with the Japanese Takuma Koga at the wheel of his car.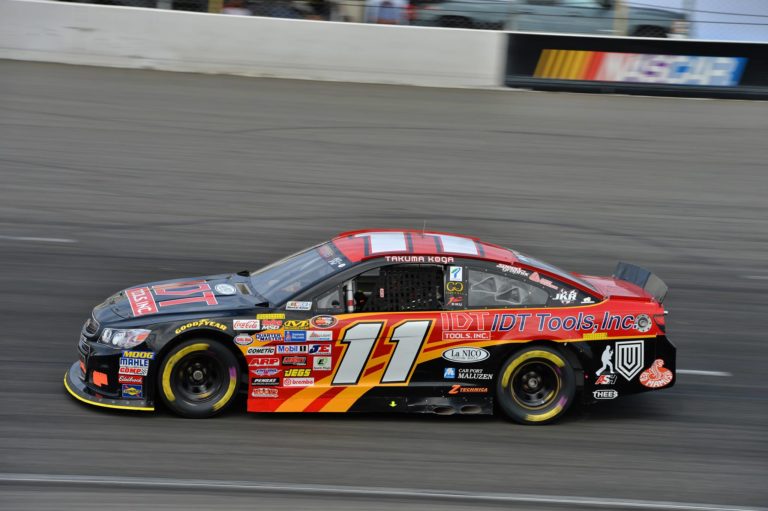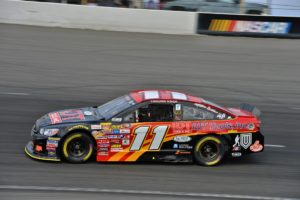 "What very sad news. I can't believe it," Koga said because it was with Krebs that he returned to NASCAR after several years away from the circuits.
Many drivers have had the opportunity to drive one of his cars during all his years. Among them are Bobby Hillis, Jr. Thomas Martin, Vince Bellotti and Justin Funkhouser.
"He was a good man and dearly missed. Lots of us learned a lot from him," Funkhouser said.
As a driver, he ran 141 races in the West Series with 62 top-10s including 24 top-five finishes. His best result remains the victory obtained in 1978 on the dirt track of Ascot Park in Gardena. That day, he drove his Chevrolet sporting his favorite number 91 on Victory Lane in front of Richard White and Bill Schmitt. A victory acquired at the wheel of his own car from his JKR team for John Krebs Racing with the icing on the cake, his father Art as crew chief.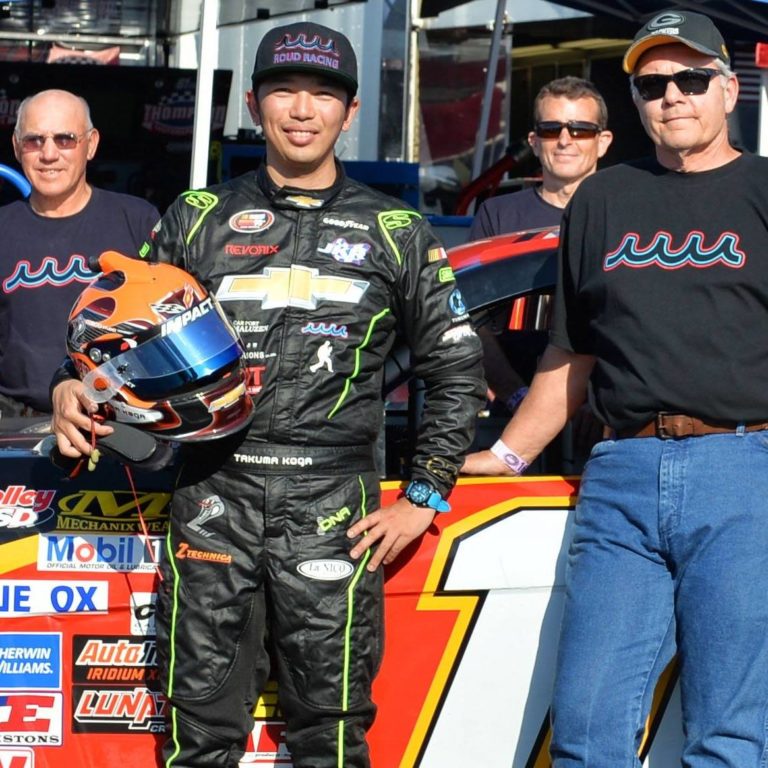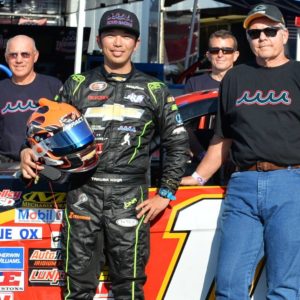 After a 'pause' in his racing career to devote himself to his role as crew chief. The 'driving bug' was too strong and he returned to do two races between 2002 and 2003. He did his last race in 2003 on a short track which is coming back to the West Series calendar this season after a long absence, the Madera Speedway. This Californian track that he enjoyed so much and where he even created in 2016 with his longtime friends, like Mike Naake, a championship using cars similar to the West Series.
Apart from three seasons where he drove for Gary Bechtel's Diamond Ridge team, Krebs spent his entire career with his own team called John Krebs Racing (JKR) or KC Racing. An evolving and somewhat cosmopolitan team since over the years he collaborated as crew chief, co-owner or simply as an advisor with his friends such as the late Jack Sellers, but also Charlie Silva, Thomas Martin, Fred Correa, Thomas Wicks,… All this merry band working together in the 2000s to sometimes field up to three cars in certain races for almost two decades.
One of Krebs' character traits was mutual aid. Impossible for him not to share his knowledge with those who called on him, to give them advice or to help them integrate and develop in the middle of the West Series. He worked 'old fashioned' and said things without filters.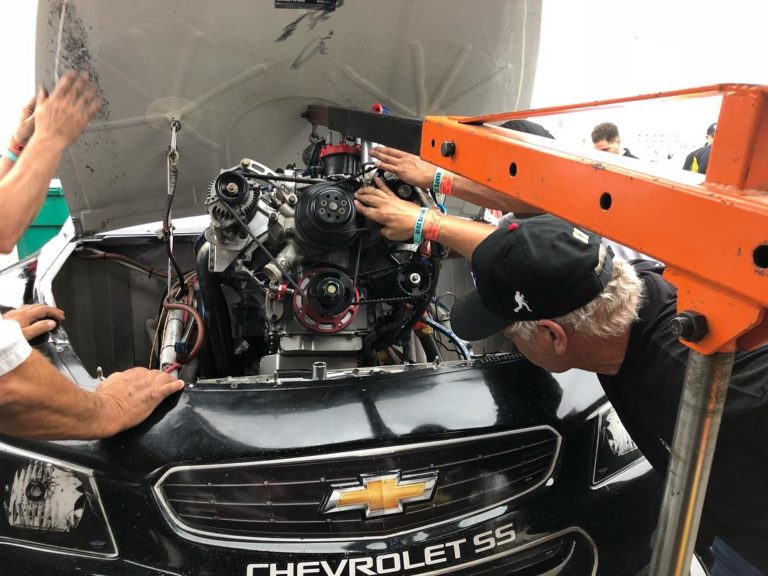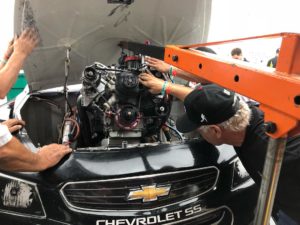 Many current West Series actors have crossed paths with Krebs at one time or another. This is the case of Mike Naake for example. The latter began in 1982 as a member of the JKR team. In 1984, Naake accompanied Krebs to Phoenix for the first time. And it was with the Naake-Klauer Motorsports team that John Krebs made his last official appearance in the West Series in November 2022 when he came to spot for Joey Iest. All of this happening again at Phoenix Raceway.
"Such a wonderful and friendly man. A great spotter and coach." Iest said. Iest who should have worked with Krebs again this year.
Current ARCA official Becky McBride recalling an unforgettable moment in her career when in 1996 Krebs, then Joe Bean's crew chief, prepared the car so well that Bean won the Mesa Marin race by more than a lap on the second of the race!
"We were on our own lap because Joe was that fast and that car was that good. John Krebs was our leader, it was a perfect night." McBride remembers.
Bradley Erickson's current crew chief at NKM, Tony Caputo, also explains how important John Krebs was to the development of his career.
"When I first started circle track racing and I went to look for help. I was given John Krebs number in 2006 by an engine builder. John gave me advice many times. And it always worked. He taught me the basics of what you need to do as a crew chief. Has I moved up to each new level John gave me more and more advice. Now John was an old school guy. And you had to be as tough as him. Because he called it straight.
"If you didn't listen or follow all the steps he let you know. In 2012 I had the pleasure of working with him as I crew chief Jack Sellers car. And I learned a great deal under John's watchful eyes. After that I went out on my own and worked for various drivers and teams. But I always thanked John when I had great success. He is one of the reasons I can do what I do for a living. Thank you John Krebs."
There is so much to say about Krebs, as he was a pillar of the West Series for more than 50 years. But he did not remain inactive after his retirement from the West Series. He continued preparing racing cars until the end. His passion, his life, hands in an engine, changing springs, adjusting setups, pushing others to become even better, never giving up. No doubt many will have a strong thought for him the next time they get in their car for a race in Madera or elsewhere.
An endearing personality with whom I have had the opportunity to discuss many times over time. On behalf of the entire Kickin' The Tires Staff, we would like to extend our deepest condolences to his family and friends.