By Vincent Delforge, Special to Kickin' the Tires
It is with sadness that we learned of the death at 86 after a short battle with cancer of former owner and crew chief Bruce Bishop on September 10, 2023.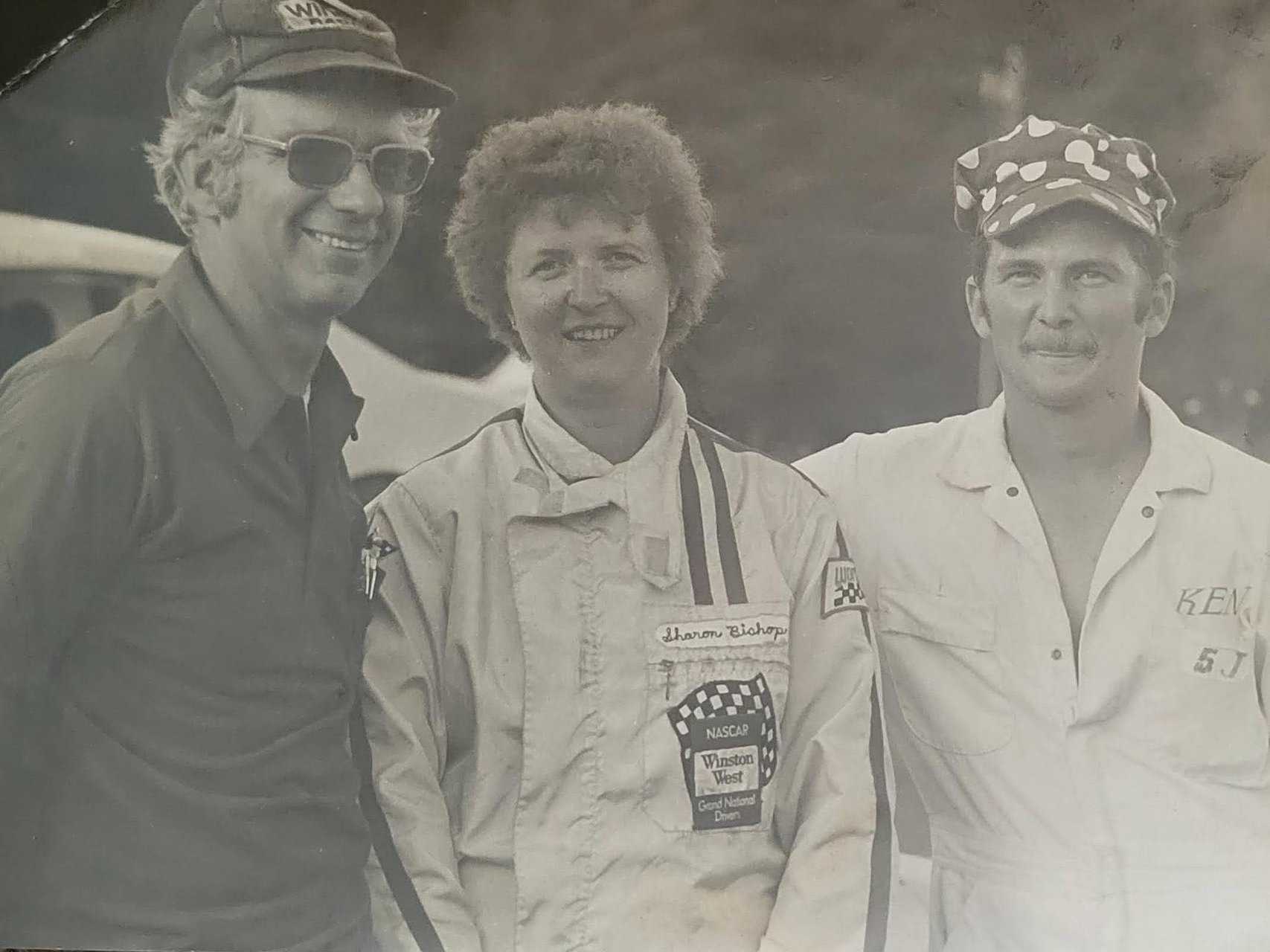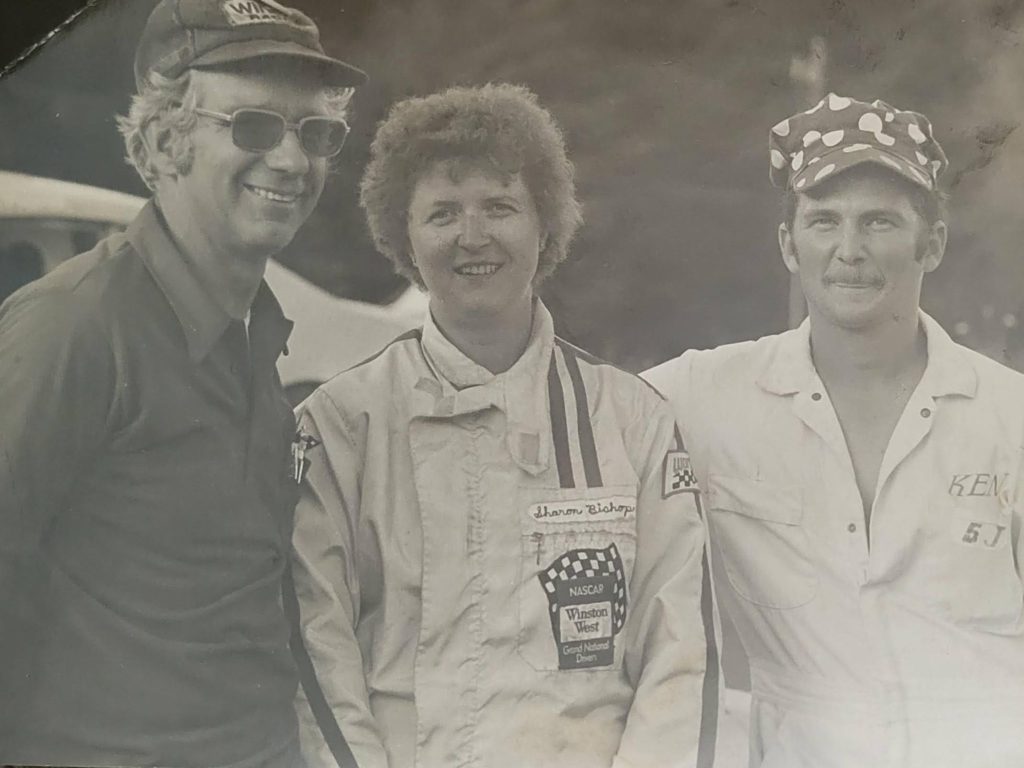 Bruce joins his wife, driver Sharon (Odegard) Bishop who passed away on July 5, 2021. Together the couple participated in 28 races with their Bishop Racing Enterprises team between 1978 and 1981 in the NASCAR Winston West Series, the current ARCA Menards West Series with Sharon being the driver. Thought they never competed in a full season, 1979 marked their best year, competing in 11 of the 16 races on NASCAR's Western series schedule.
Sharon Bishop was the first woman to perform well in the West Series. Indeed, despite a short, part-time career they obtained three top-10s. Their best result was sixth at Gardena in 1979. The other two top-10s were a ninth-place finish at Rose City Speedway in Portland, OR in 1981 as well as a 10th the same year at Riverside International Raceway. 
Bruce Bishop was the first of the couple to compete in regional races. He successfully raced a red car with the No. 86. Shortly after purchasing a second car for his wife in 1973, they began racing together and Bishop took care of the preparation of both cars. Shortly after, he made the decision to stop his racing career to devote himself more to that of his wife as crew chief.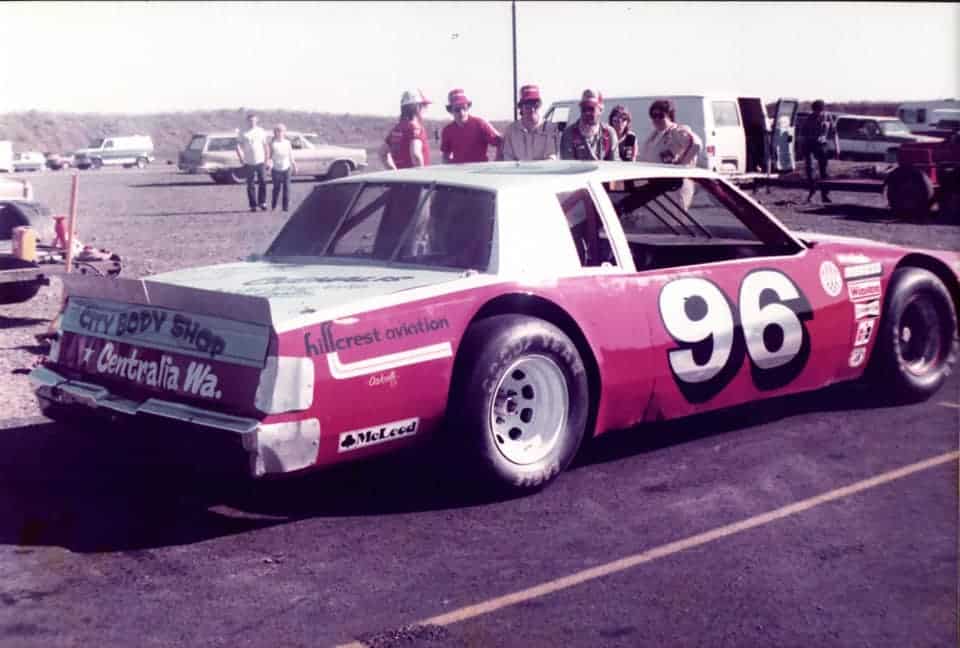 It was at this time that they decided to take the plunge and join the NASCAR Winston West Series. The mostly red No. 96 car did not go unnoticed in the wild pack of the West Series. Note that this number 96 was chosen by Sharon to pay tribute to six-time champion driver Ray Elder. 
Lt. Bruce Byron Bishop, was a Vietnam War veteran where he served with the Brown Water Navy on the USS Cabido (LSD-16) was born in Seattle, WA on March 16, 1937 to Edwin Bishop and Velma (Spencer) Bishop, the youngest of three boys.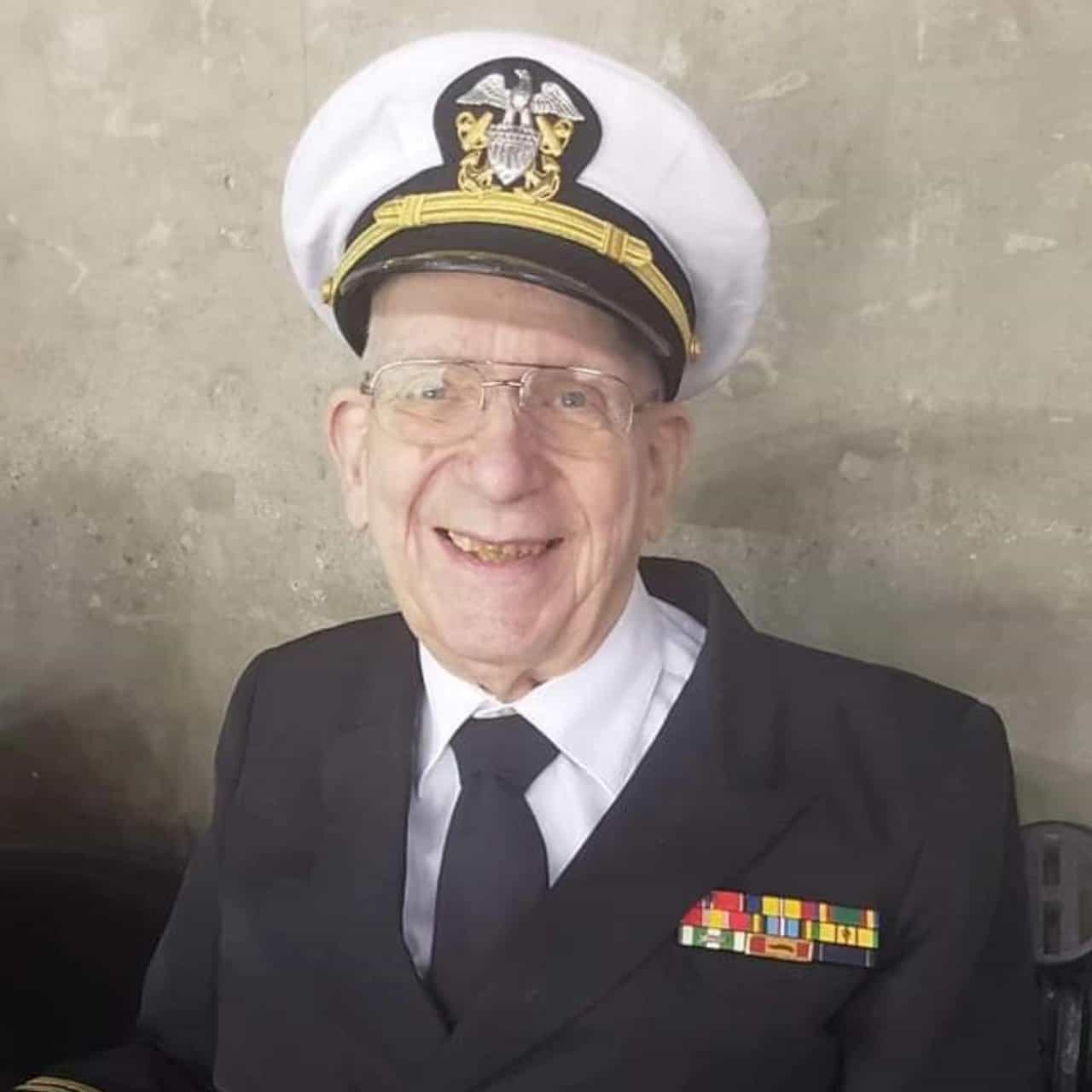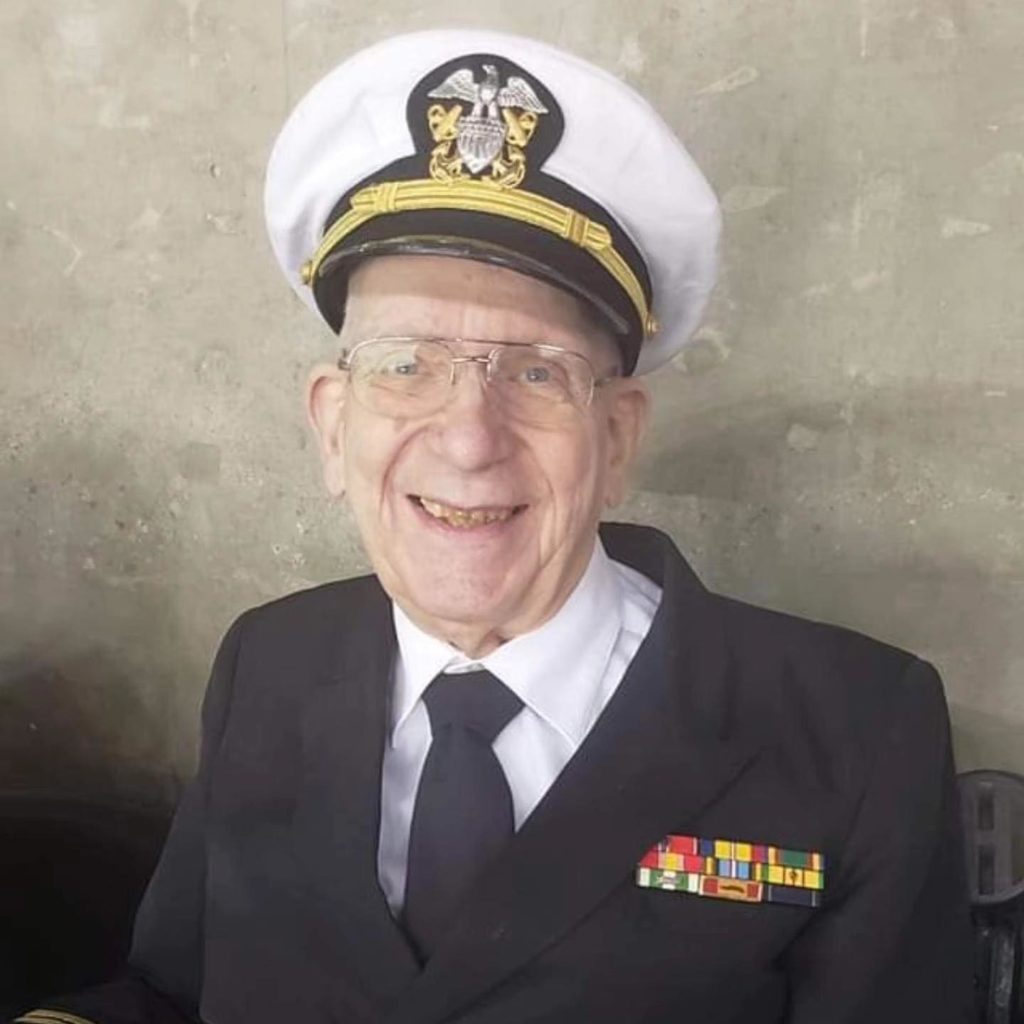 He is survived by his brothers, Edwin L. Bishop and Donald E. Bishop, his daughters Nancy Wallace and Kathleen (Scott) Beane, his grandchildren Ryan Bishop, Shelby Wallace, William Wallace, Aidan Leeper, Spencer Beane, Chelsea Booth, and Amanda Beane. He also leaves behind many great-grandchildren, along with numerous "bonus" children, grand and great, and a very long list of friends.
He attended Lincoln High School in Seattle, after which he drove a taxi. He then attended Washington State University, where he met his late wife, Sharon Darlene (Odegard) Bishop, and attained a Bachelor's degree in Criminal Science. They were married October 16th, 1965 in Charleston, S.C. 
He joined the Navy in 1961, progressing from Ensign to Lieutenant, serving a tour in Vietnam with the Brown Water Navy. During Bruce's time in the Navy, he and Sharon were able to travel the world, making it to six of seven continents, before discharging in June of 1971.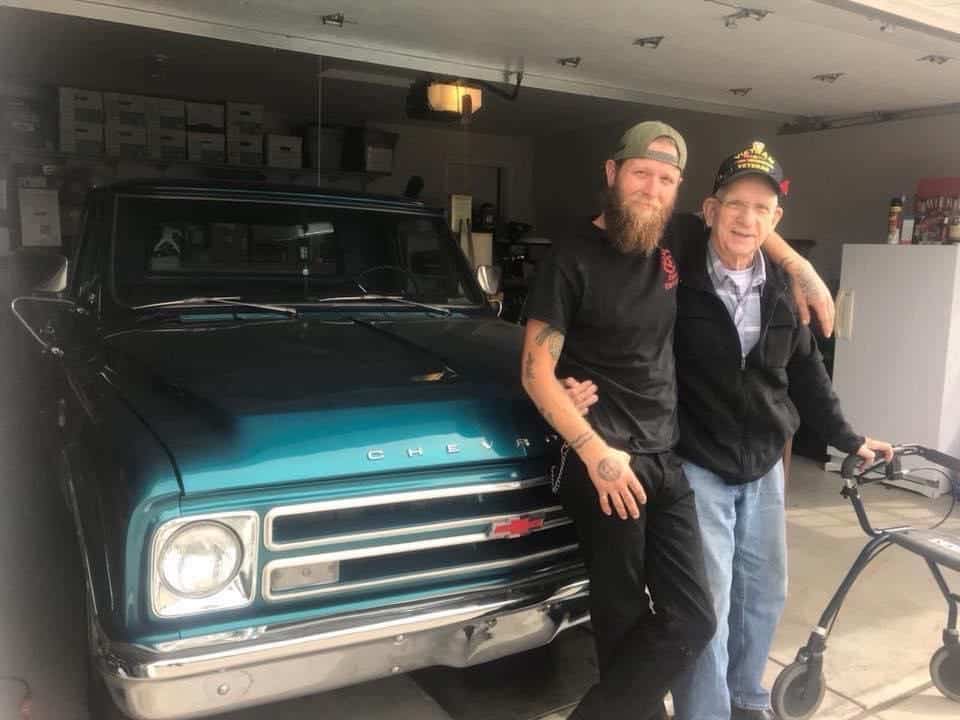 In 1971, they settled in Centralia, WA where together they owned and operated Mellen Street Texaco and Bishop Racing Enterprises. He and Sharon progressed through Street Stocks, Super Stocks, NASCAR Late Model Sportsman, and Winston West Grand Nationals. In 1990, he and Sharon moved to Spokane, WA, where he drove tow truck for TNT Towing until his retirement in 2003.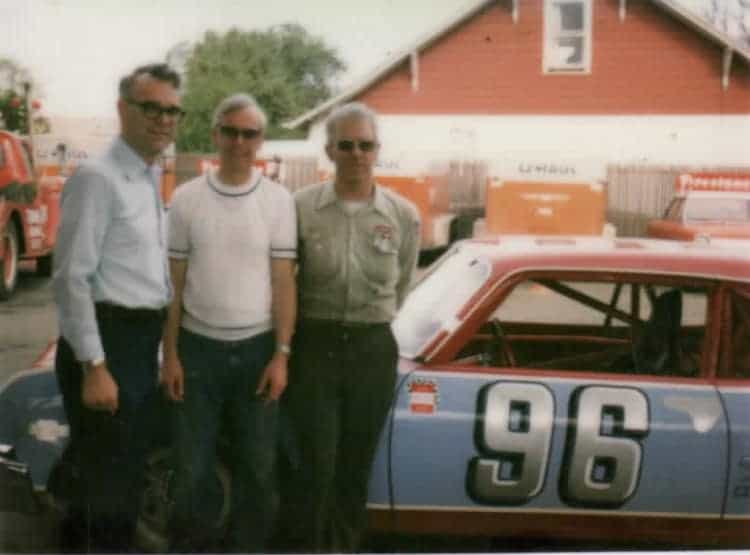 Cabin fever and his social nature led him to drive courtesy cars for Becker Buick from 2006 to 2012. Bruce was often seen at hockey games, following his grandchildren in SAYHA, PNAHA, and IEHOA at Eagle's Ice Arena, and was a longtime fan and season ticket holder for the Spokane Chiefs. The day before he passed, he celebrated his 33rd year sober with longtime friends
In lieu of flowers or food, it is requested a donation be made to your local youth sports association or animal shelter. A celebration of life, open to all that knew him, will occur at 2:00 p.m. on October 14th, 2023 at Eagle's Aerie 2, 6410 N. Lidgerwood St, Spokane, WA 99208. He will be interred at the Washington State Veterans Cemetery in Medical Lake, WA.