By Seth Eggert, Staff Writer and Lewis Franck, Special to Kickin' the Tires
NASCAR Hall of Fame inductee and Benny Parsons' dream of the NASCAR Cup Series return to North Wilkesboro Speedway will get a movie representing the track's renaissance.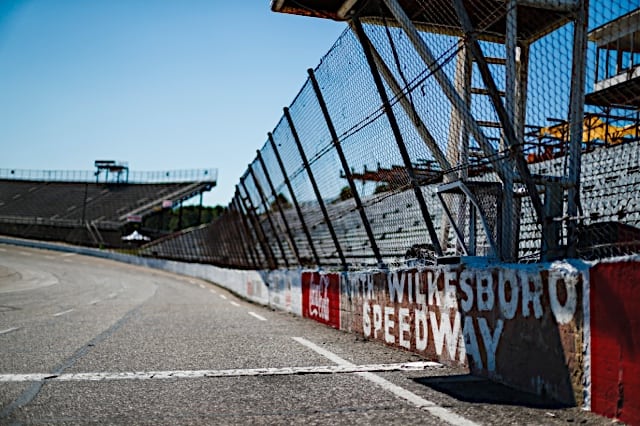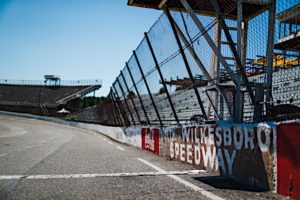 From the grassroots campaign of 'Save the Speedway,' the 'We Want You Back' campaign, and influence from Dale Earnhardt Jr., Marcus Smith and Speedway Motorsports have directed efforts to revitalize the iconic North Carolina track. NASCAR last competed at the track in September 1996.
Now that campaign will be immortalized with a movie inspired by it as Benny Parsons' widow, Terri Parsons, explained to Lewis Franck. The movie is created and written by Tanille Yow Ulm, Rick Balentine and Mark Rickerby of Temple Gate Films.
"(The movie) in itself is a whole story about the 'We Want You Back' campaign," Terri Parsons told Lewis Franck. "We had a movie producer, director, out in California that received an article about 'We Want You Back' that appeared in an L.A. newspaper about what a small community did to get its' track back. As he was driving home, he thought that this would make a heck of a movie."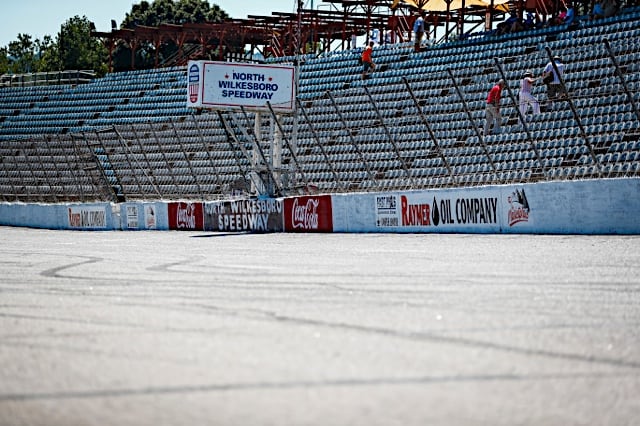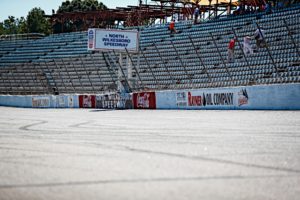 The .625-mile track had several stages in its' racetrack revival. An attempted revival in 2010 and 2011 left more to be desired. A conversation between Earnhardt and Smith resulted in the track being cleared of weeds to allow iRacing to laser scan the track.
iRacing's addition of North Wilkesboro to its' motorsports simulation platform was highlighted with a Pro Invitational Series race during the COVID-19 shutdown. The American Rescue Plan, which was a response to the pandemic saw $18 million directed to Wilkes County for multiple infrastructure improvements at the 75-year-old track.
A successful racetrack revival event that featured a CARS Tour race won by Carson Kvapil, a modified race won by Ryan Newman, among other events resulted in NASCAR awarding the track not one but two races.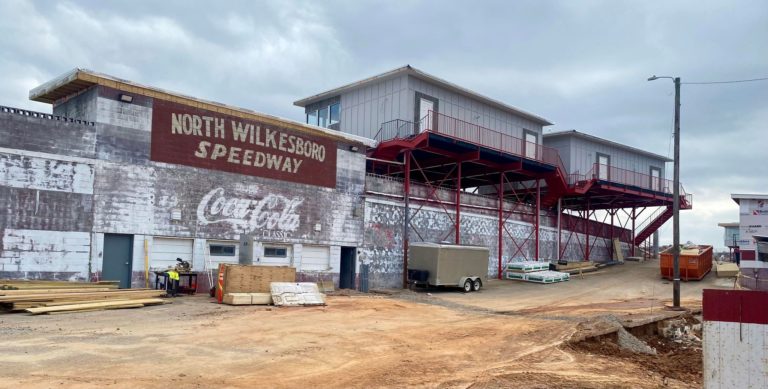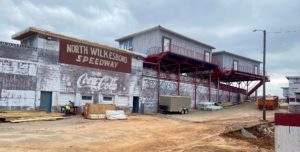 The 'We Want You Back' campaign successfully earned the NASCAR All-Star Race and a NASCAR Craftsman Truck Series race.
Filming of the movie, 'Wilkes County Line,' has been delayed by continued construction and updates to the historic track. Those upgrades range from SAFER barrier installation, building renovations, and other updates.
"They started writing this movie called 'Wilkes County Line,'" Parsons said to Franck. "They were supposed to start filming it already, but they've been on hold because of all of the construction going on (at North Wilkesboro Speedway). He now lives in Charlotte, N.C., waiting to shoot this movie, but it will be shot here in Wilkes County."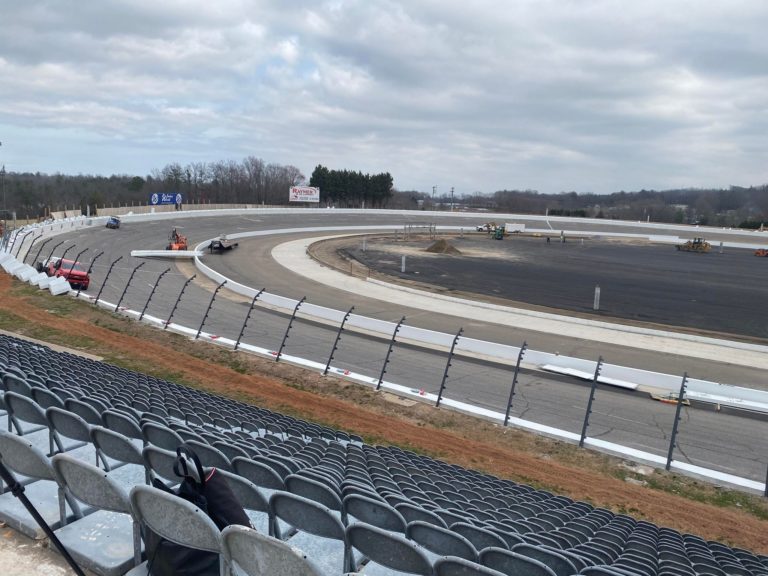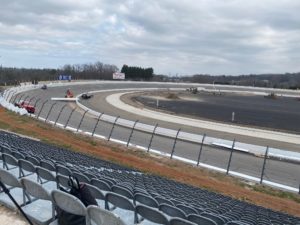 As far as the movie genre, it appears it will be a 'dramedy,' a comedy and drama along the lines of Talladega Nights. While that movie was inspired by the Cup Series races of the early 2000s, the one on North Wilkesboro Speedway is based on the 'We Want You Back.'
"It's a comedy, a drama, more like a Talladega Nights kind of movie," Parsons explained to Franck. "But it all stemmed from the 'We Want You Back' campaign."
While 'Wilkes County Line' will be the first movie based on North Wilkesboro Speedway, it is not the first to feature the track. The track helped inspire 'Thomasville Speedway' in Cars 3. It was also featured in the BBC's Top Gear, Bizarre Foods with Andrew Zimmern on the Travel Channel, and multiple NASCAR video games.
North Wilkesboro's triumphant return to NASCAR starts with the Truck Series Tyson 250 on Saturday, May 20 followed by the NASCAR Cup Series All-Star Race on Sunday, May 21.