By Sarah Handy, Staff Writer
Saturday's NASCAR Camping World Truck Series Toyota Tundra 225 at Circuit of The Americas will mark a career milestone for Spencer Boyd. When the green flag waves on the ninth event of the season, Boyd will have made his 100th start across NASCAR's top-three series.
Freedom Warranty, a long-time sponsor of Boyd's will serve as primary sponsor on his No. 20 Chevrolet Silverado for Young's Motorsports this weekend. To make the milestone even more special, Lionel Racing will offer a special edition die cast.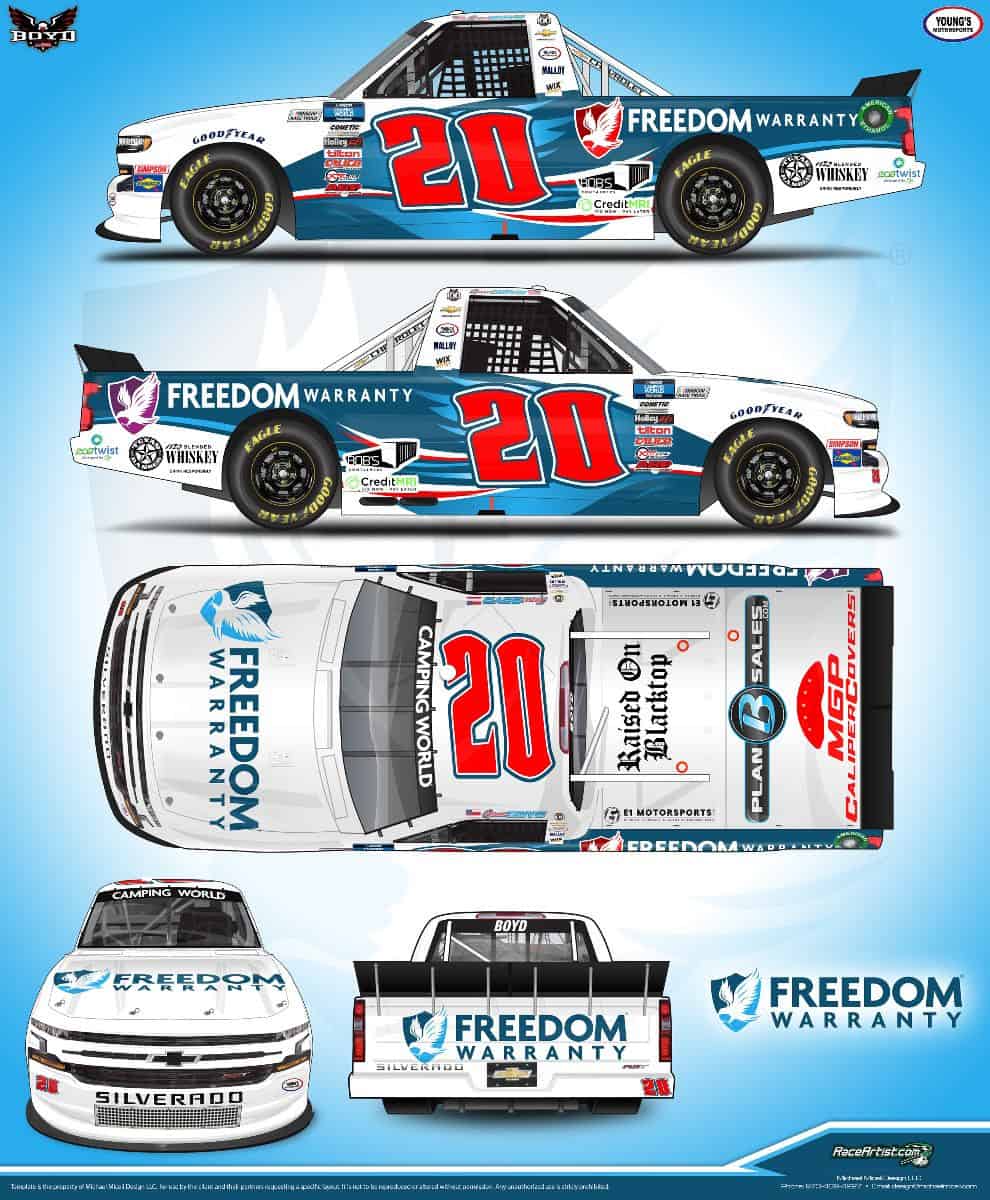 25-year old Boyd commented on his 100th race coming up, saying, "If you asked the 14-year-old me, who somehow convinced his parents to move to Charlotte to chase a racing dream, if I'd be at this point in my career, I might have laughed," said Boyd. "Everyone who ever steps into a race car wants to make it big. I'd like to think that my 100th race is big considering what had to be done to get here. But I've got more goals and I intend to be here for a while."
Truck Series
Boyd made his first NASCAR start back on April 2, 2016, with the late Mike Mittler. That start at Martinsville Speedway ended in an unfortunate crash that relegated Boyd to a 28th place result. However, Boyd did return to the Truck Series at Gateway that June with Jay Robinson's team and finished 19th.
Since then, Boyd has made 55 starts in the NASCAR Camping World Truck Series earning his first career win at Talladega Superspeedway in 2019 to go along with two top-five and two top-10 finishes. Thus far in 2021, his best finish is 13th in the season-opener at Daytona International Speedway.
That winning weekend at Talladega was the first weekend that Freedom Warranty joined Boyd as an associate sponsor. That relationship has continued to grow through-out the past few seasons.
NASCAR Xfinity Series
2016 also marked the season that Spencer Boyd made his NASCAR Xfinity Series debut at Iowa Speedway. That start coming for Rick Ware saw Boyd finishing 29th. He would make seven more starts between 2016 and 2017 before going full-time in the series in 2018.
Boyd piloted the No. 76 Grunt Style Chevrolet for Bobby Dotter for the entire season where he earned a career best series finish of 17th at Daytona that July. Overall, his 2018 campaign ended with two top-20 and 17 top-25 finishes.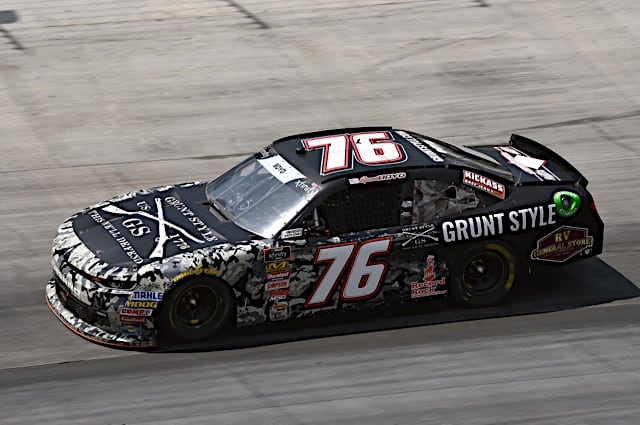 NASCAR Cup Series
August 11, 2019, brought another milestone for the Missouri native as Boyd made his NASCAR Cup Series debut at Michigan International Speedway. However, the start didn't go as planned in the No. 53 Ford for Rick Ware Racing as a crash left Boyd with a 38th place finish.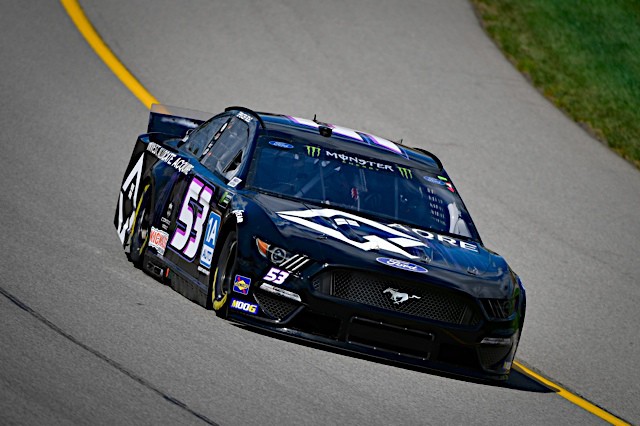 He would go on to make two more NASCAR Cup Series starts in 2019 at both Richmond Raceway and Talladega Superspeedway, finishing 34th and 40th (engine), respectively.
Saturday afternoon's NASCAR Camping World Truck Series Toyota Tundra 225 from Circuit of The Americas is scheduled for 1:00 PM Eastern on FS1.
📹 Are you ready for @COTA ⁉️

– @Freedomwarranty – @bobscontainers – @credit_mri – @txrangerwhiskey – @youngsmtrsports – @ecotwistclean – @PlanBSales

🎥- @jamesdudebrah pic.twitter.com/v6NZ25ZDzv

— Spencer Boyd (@SpencerBoyd) May 21, 2021
Feature Photo Credit: Nigel Kinrade Photography / NKP Photo