By Seth Eggert, Staff Writer
The O'Reilly Auto Parts 150 at the Mid-Ohio Sports Car Course marked a change in fortune for Hailie Deegan as she scored her first top-10 finish of the 2022 season.
Deegan's Run to the Front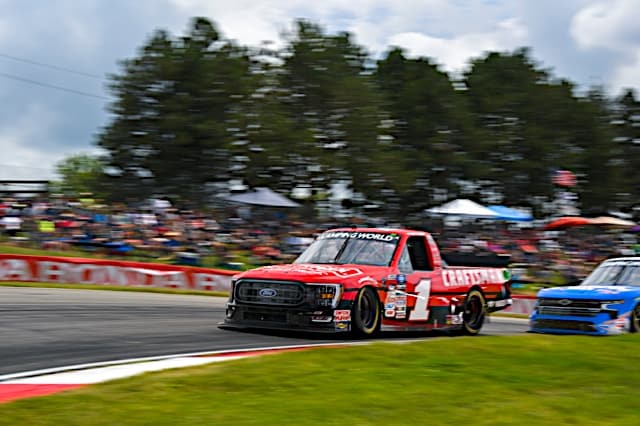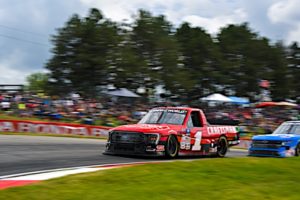 The second-year NASCAR Camping World Truck Series driver started the final Stage of the 67-lap race in 19th. The driver of the No. 1 Craftsman Ford F-150 methodically picked her way up the running order. With 15 laps to go, Deegan's David Gilliland Racing machine had climbed up to 16th when the caution waved.
On the ensuing restart, Deegan jumped to 13th, ahead of Blaine Perkins, Chase Purdy, and Jack Wood. Just laps after the restart, the trio crashed with Austin Wayne Self in Turn 1 behind her. She picked up another spot when Corey Heim's engine failed. The majority of the attrition throughout the race happened after Deegan had moved into the top-15.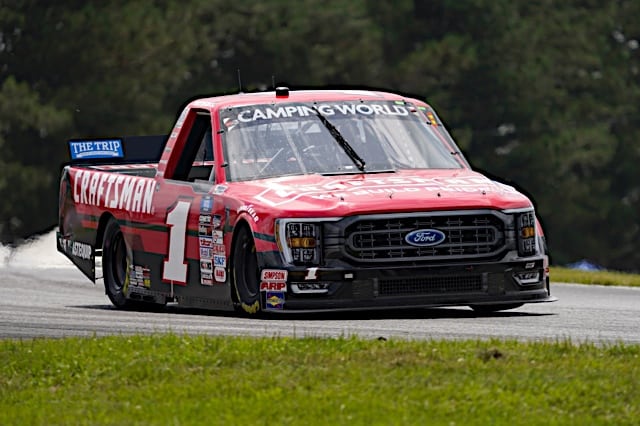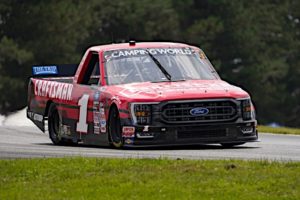 On the final restart Deegan took 11th from Ty Majeski. Unlike previous races where she had been punted off the racing line, the Temecula, Calif. native continued to push up the running order. On the final lap, she moved into 10th, passing Grant Enfinger. With a comfortable gap behind, she cruised to a 10th-place finish on the 2.258-mile road course.
Early Race
Deegan started the 150-mile race in 28th after practicing in damp conditions and qualifying in the rain. While most of her competition experienced issues in qualifying, Deegan was one of the few that did not spin or go off course on the soaked track.
She drove forward, climbing up to 20th by the end of Stage 1. Deegan continued to move up, climbing to 15th before slipping back on the final lap of the Stage.
Statistics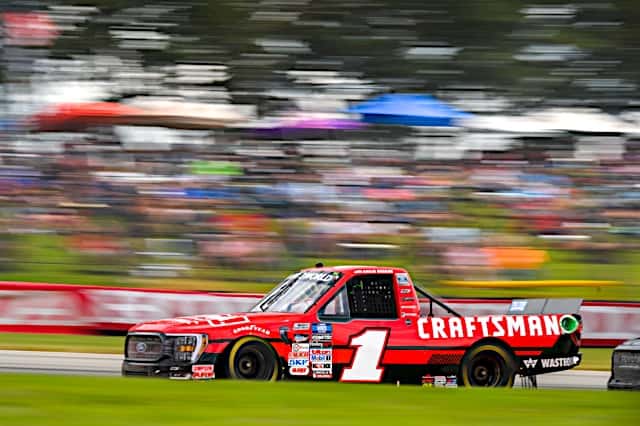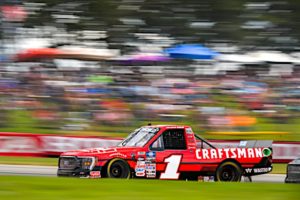 The 10th-place finish is Deegan's first top-10 finish of the 2022 season. It's the second top-10 finish of her Truck Series career. Deegan's first career top-10, a seventh-place finish, came at World Wide Technology Raceway at Gateway last year.
The 10th-place finish moved Deegan up from 23rd to 22nd in the championship points standings. She is 369-points behind leader Zane Smith and 183 behind the playoff cutline. With just one race before the start of the playoffs, only a win can secure the 20-year-old a spot in the NASCAR Camping World Truck Series playoffs.
Next for Deegan is the regular season finale for the Truck Series at Pocono Raceway. Last year she finished 26th, one lap down at 'The Tricky Triangle.'
What a drive! @HailieDeegan jumps 18 total spots and earns a Top-10 at @Mid_Ohio. 👏 pic.twitter.com/hxCgHtdVZr

— TRICON (@TRICONGarage) July 9, 2022
Featured Photo Credit: Photo by NKP / NKP Photo.