By Seth Eggert, Associate Editor
RICHMOND, Va, – With one less start than his competition, Corey Heim clinched the NASCAR Craftsman Truck Series Regular Season Championship in Saturday night's Worldwide Express 250.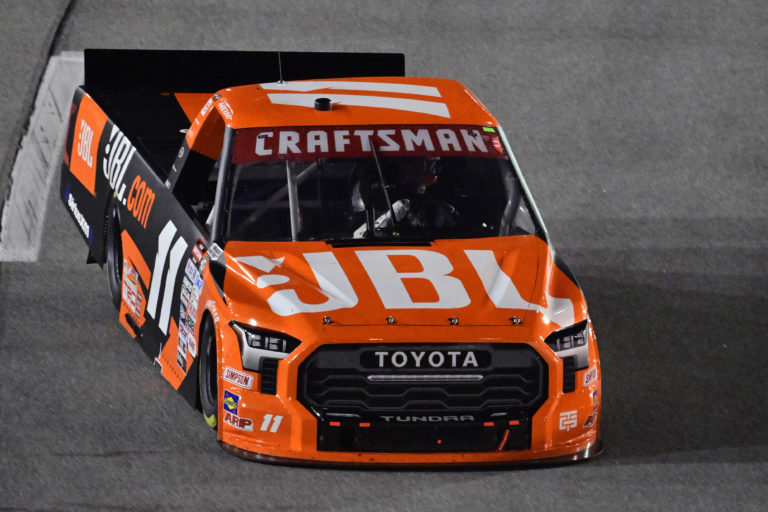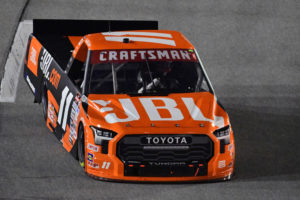 The TRICON Garage driver's consistency throughout the 2023 regular season propelled him to the regular season title with ease. Despite driving for an organization with major changes prior to the season and missing a race due to illness, Heim made himself, and his team, into championship contenders.
The David Gilliland co-owned team switched back to Toyota Racing after spending several years with Ford Performance. Heim's pairing with championship-winning crew chief Scott Zipadelli left many unknowns entering the season. With two victories at Martinsville Speedway and the Mid-Ohio Sports Car Course the Marietta, GA native locked himself into the NASCAR Playoffs.
"(Winning the regular season championship) means a lot coming into this year, I wasn't sure where we stood as a team," Heim admitted. "New organization, new crew chief to me both had a lot of good history, but with them all combined and new all to me, I didn't really know where we stood.
"I definitely had a lot of progress to make after the first four or five weeks, but in the last two or three months, it's been nothing but amazing. I've been really consistent, just really stout these last couple of weeks and looking forward to the playoffs for sure."
Heim's regular season title bid appeared to stall at World Wide Technology Raceway at Gateway when he was sidelined by an illness. Though he received a waiver to remain eligible for the Truck Series playoffs, he was disadvantaged with one less start.
With just one DNF, the 21-year-old averaged over 40-points per race and scored an average finish of 7.1 in the regular season. That level of consistency allowed Heim to win the regular season championship with over one race worth of points to spare over Ty Majeski.
Heim is the first driver to receive a medical waiver and win the regular season championship. He credited his consistency and improvement to crew chief Zipadelli.
"That says a lot, we've been so consistent with stage points and finishes these past two months," Heim admitted. "I feel like we've kind of deserved to win a couple more than we have. As long as we keep this up and put ourselves in contention we should just be just fine.
"I feel like my crew chief Scott Zipadelli, he's been through it with Brett Moffitt, Austin Hill and some others. He's got the playoff experience and a really good mindset. He's got a great demeanor, so I feel like together we've been improving ever since Martinsville in April. Every week has been an improvement."
Heim started the lightning-delayed race at Richmond Raceway in second. He clinched the regular season title after finishing Stage 1 in third. The Toyota Racing Development driver backed that up with a third-place finish in the second stage. He ultimately finished the race in sixth.
The sixth-place finish was Heim's 13th top-10 in 15 starts in 2023. It was also his 23rd top-10 finish in 34 career Truck Series starts.
With the 15 Playoff Points for winning the regular season title, Heim now leads defending Truck Series champion Zane Smith by eight points.
The Truck Series playoffs start at Lucas Oil Raceway with the TSport 200. Heim has one Truck start at the track with a fifth-place finish. He also has one ARCA Menards Series start at the 0.686-mile track in 2019 finishing fourth for Chad Bryant Racing.
The TSport 200 at Lucas Oil Raceway is scheduled for Friday, August 11 at 9:00 p.m. ET on Fox Sports 1. The race will also be broadcast on the Motor Racing Network and SiriusXM NASCAR Radio, channel 90.