By Justin Schuoler, Staff Writer
Reigning ARCA Menards Series West champion Jake Drew made his debut in the NASCAR Craftsman Truck Series.
And he made every moment of it.
After qualifying 24th for Friday night's Rackley Roofing 200 at Nashville Superspeedway, Drew played his cards patiently through the opening stage of the race. Avoiding a three-truck incident in the opening laps helped his cause as he continued to work his way through the field.
"The day goes by so fast with only a short practice, and then straight into qualifying and the race," Drew said about his day. "So, it's hard to get to the grips of everything. I made a few mistakes throughout the day, but I was super stoked to have learned and progressed all day long."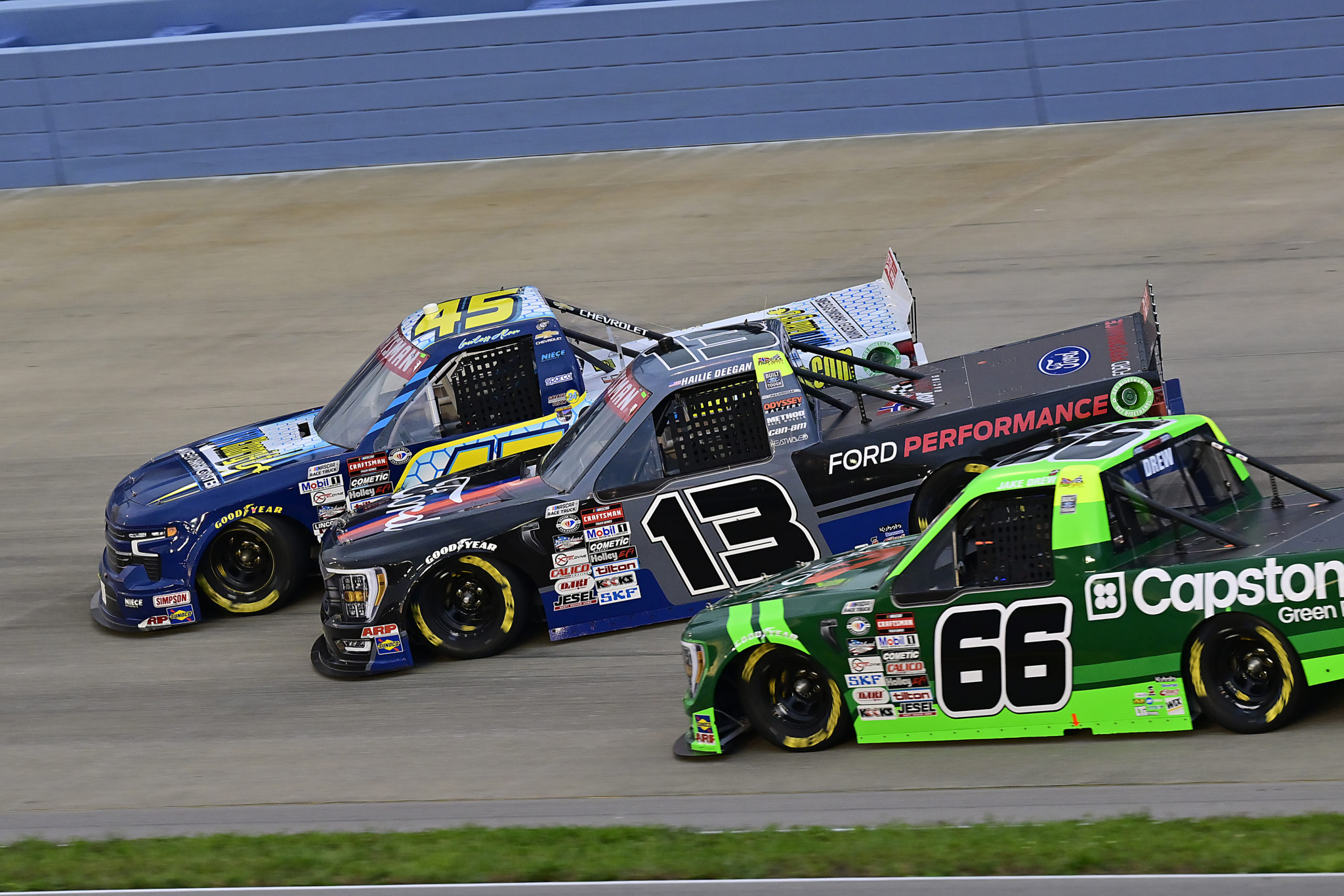 More confidence built going into the second Stage. Drew methodically fought off one competitor after another, eventually landing a ninth place result at the conclusion of Stage 2. Even the Motor Racing Network radio broadcast outlined the smart racing by the California native.
The final 50 laps didn't faze Drew one bit, leaning heavily on his team for guidance in the closing laps. Drew knew he had experience backing his efforts. The debutant was inside the top-10 on one of the final restarts before breaking loose. Drew regained control before slipping back to 15th before the next caution.
With veteran crew chief Bud Haefele and racer Johnathan Platt as his spotter, both provided valuable information throughout the race to help Drew inch further toward the front. Haefele holds nearly 20 years of crew chiefing experience in the Truck Series, including seven years with three-time champion Matt Crafton.
"I had a great team behind me – Capstone and Thorsport brought me a good Ford F-150," Drew said. "It was a super fun day, and I hope to be able to do more."
He continued to fight for a top-10 finish, ultimately falling just shy of that mark by two spots. However, his 12th place finish for Thorsport Racing was second best among the team and third best across the Ford manufacturers in the field.
The No. 66 Ford F-150 has been brought to the track on a part-time basis for Conner Jones and Joey Logano earlier this season. While nothing else is lined up yet for his next race, it may come sooner with a run like that.