By Seth Eggert, Staff Writer
The 2023 season marks a change of pace for Ryan Vargas. The NASCAR Next alum will drive in multiple races for On Point Motorsports in the NASCAR Craftsman Truck Series.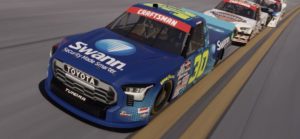 The 22-year-old's first race with On Point Motorsports will be the Fr8 Auctions 208 at Atlanta Motor Speedway on Saturday, March 18. That will be followed by races at Darlington Raceway, Nashville Superspeedway, Mid-Ohio Sports Car Course, Richmond Raceway, Talladega Superspeedway, and Homestead-Miami Speedway.
Vargas will have familiar partners on board his No. 30 Toyota Tundra. Longtime sponsor Swann Security, along with both Critical Patch Security and Williamsburg Contracting follow the La Mirada, Calif. native to the Truck Series. Leargas Security, a partner of Vargas on iRacing makes the transition from sim to reality as well.
"I'll be doing a multi-race schedule for On Point Motorsports in the Truck Series," Vargas said. "Swann Security is returning for their third season in a row. Critical Path Security is jumping back on board for their second season along with Williamsburg Contracting. Leargas Security is jumping into the fray for their first ever race. They'll be on the truck for my first race of the season at Atlanta Motor Speedway.
"I'll be doing seven races for sure. I'll be doing Atlanta, Darlington Raceway, Nashville Superspeedway, Mid-Ohio Sports Car Course, Richmond Raceway, Talladega Superspeedway, and Homestead-Miami Speedway."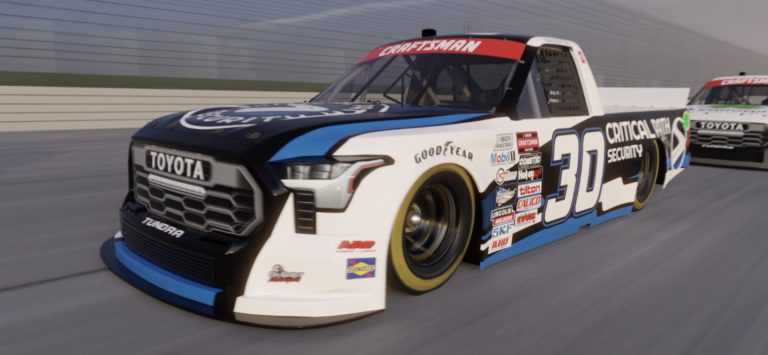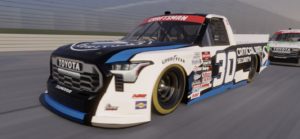 The strategy that Vargas is utilizing is reminiscent to a strategy that Ryan Preece used several years ago. Like the Craftsman Truck Series driver, Preece had driven a full year with JD Motorsports (JDM) before making a change. Preece followed his season with JDM with a short schedule at Joe Gibbs Racing, resulting in a win at Iowa Speedway.
The team that Vargas is joining may not have a win, but they have contended. In On Point's second season, Brennan Poole finished runner-up at Charlotte Motor Speedway despite a broken suspension component. The organization has 11 top-10 finishes with the most recent being Kaden Honeycutt's ninth-place finish in the 2022 season finale.
"I went through this off season really with the mindset of this is the year where I changed things up trying new things and explore what possibilities there are," Vargas said. "There is a lot to be learned. I've never run a truck, but I figured there was no better opportunity than jumping with On Point Motorsports.
"What 'Bones' and his team have accomplished in the last few years is nothing short of impressive. I've seen them contend for wins. I've seen them get top-10s and run up front. To me that's very advantageous of myself to go and to go and do is to put myself in that situation. I look forward to building what I've been doing, continuing to bolster my programs with my sponsors, and being able to activate them and do a good reset on myself and gear up for an even bigger 2024."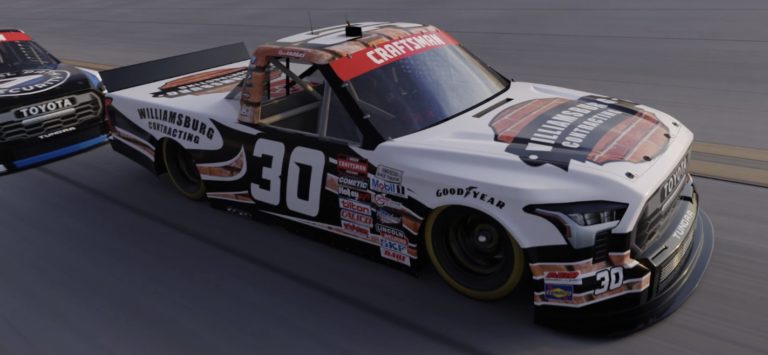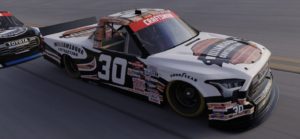 The change from a nearly full-time opportunity at JDM to part-time at On Point Motorsports marks a reset for Vargas. In 67 starts with the Johnny Davis-owned team he scored two top-10, five top-15, and 17 top-20 finishes.
The NASCAR Drive for Diversity alum's career-best finish, sixth, came at Daytona International Speedway. That was despite the fact that he had a broken carburetor.
Since that time, Vargas has worked to improve himself, both at and away from the racetrack.
"I just knew that exiting the 2022 season I needed to make changes both professionally and personally," Vargas admitted. "I wanted to do something that I felt were the moves to help continue my progress beyond the driver's seat.
"If I'm able to go out, race and focus solely on driving; then spend my weeks focusing solely on what I need to do to be better, but also have the time to work on my sponsorship programs and continue building those opportunities up, it's going to help in the long term. I think having this bit of flexibility and this ability to work on myself. I think that's going to be a fantastic opportunity now."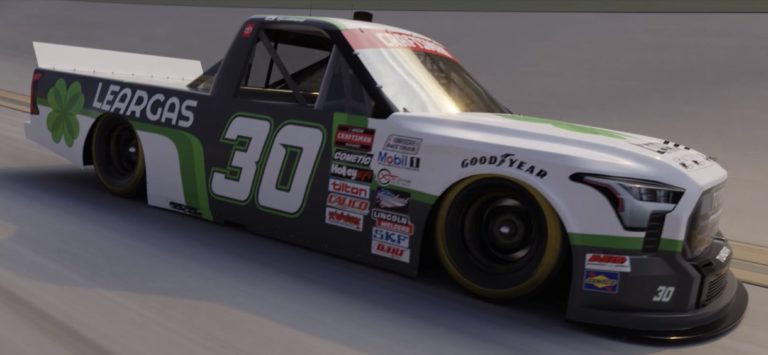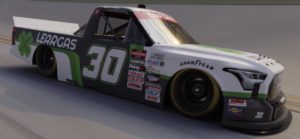 Though Vargas does not have any Truck Series starts, he has competed at all of the tracks on his schedule at least once. The No. 30 Leargas Security Toyota Tundra will be the first to hit the track at Atlanta's 'mini-Superspeedway' configuration.
Currently the multi-race schedule for Vargas only contains seven races though he is working to add to his schedule for NASCAR's 75th Anniversary season.
While Vargas may not be full-time, the opportunities that lay ahead could just allow him to echo other drivers that have come before him and parlay this into a bigger opportunity down the road.