By Briar Starr, Staff Writer
Kenny Wallace is a name many people have heard of from the television side of things, but some may not know in today's generation that Wallace was a former NASCAR driver and crew chief back in the day.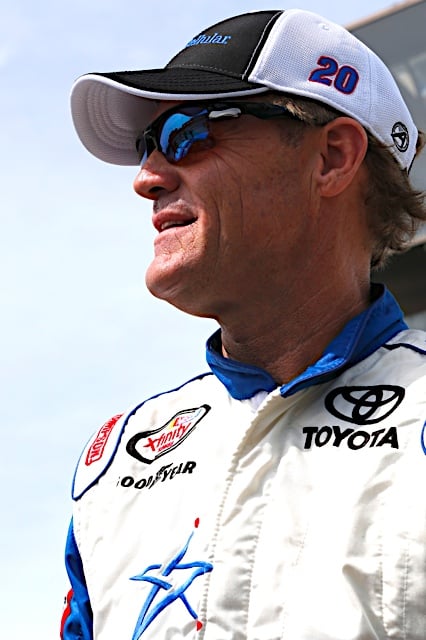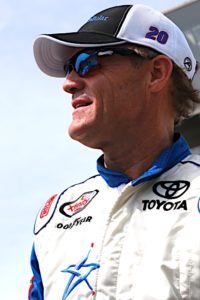 In this edition of "first-seasons," Kickin' The Tires catches up with Kenny Wallace, a Missouri native, and nine-time Busch Grand National Series winner to discuss how Wallace got his break into NASCAR with the help of his brother and former NASCAR Cup Series champion Rusty Wallace. Additionally, Wallace discusses how he was a Cup Series crew chief in the early parts of his career, his fond memories of racing at Daytona for the first time, finally winning at Volusia County, and other topics regarding his early years of racing in NASCAR.
While Wallace began driving in NASCAR in 1988 and '89 seasons for his brother Rusty. He was a Cup Series crew chief a few years prior. The former driver discusses what led him to his first start and how Rusty helped gave him his first opportunity.
"I love NASCAR, it was a dream as a kid in Arnold, Missouri," Wallace said. "St. Louis was not a big racing town at the time, we had some small dirt tracks. However, to come out of Arnold, Missouri, and make it to NASCAR, it was a pinch me a moment."
"However, my story was a fun story, as NASCAR wanted to see me race before they would allow me to go to Daytona. In 1984, I am a crew chief in the Cup Series for Joe Ruttman. After 1984, however, I go back home to start my racing career. 1986 through 1988, I run the ASA Series (American Speed Association) which is where everyone was coming from at the time."
"My brother Rusty calls me and says "Herman, I'm doing really good right now and I want to pay you back for helping me all those years. I'm going to start you on a Busch Grand National team. That was around November of '88. NASCAR came to me and said, 'we want to learn more about you.' Dale Earnhardt really liked me and Rusty.
In September of '88, Earnhart let me drive his No. 8 GM Goodwrench Chevrolet at Martinsville. That was so NASCAR could approve me. I ran a good and finished 11th. I had to send a resume to NASCAR and they approved me. I could then run NASCAR after '88."
Wallace describes his first year in NASCAR which took place in 1989 as a "storybook."
"I go down to Daytona for the first time in '89 and David Ifft is my crew chief," Wallace added. "We go to Daytona and set quick time with being on the pole. I'm running well and break a cylinder but still ended up 10th. That whole deal is crazy because Rusty was going to win the race, but he ran Dale Jarrett up the track into the wall."
"NASCAR calls Rusty into the office and they're thinking about not letting him run the Daytona 500 the next day. Before you know it, Earnhardt comes to me and says 'you might have to drive your brother's car at Daytona.' I said to him, 'I'm scared to death!' (NASCAR) chewed Rusty's butt out for that race but that was kind of the start of the season for me."
For most drivers entering NASCAR as a rookie, some drive a part-time schedule with limited races the year before while others are thrust into the spotlight right away. For Wallace, the Arnold, Missouri was already racing a full-time schedule in 1989 after just having one start in '88. Despite only having one start to his name, he says times were different back then.
"In 1989 we ran the full schedule on $600,000," he said. "We had Cox Treated Lumber, Miller Brewing Company, we had all of Rusty's sponsors. Rusty is paying me like $25,000 and I'm living in a single-wide mobile home. Back then, if you look at the numbers, everyone could run full-time."
"You just didn't need a lot of money because all of our days were one-day shows. So, in that retrospect, everyone was full-time back then. I did it the right way. My story is unique. I didn't start racing at eight years old, I began driving at 22. I was a late bloomer because I was a fabricator and mechanic first."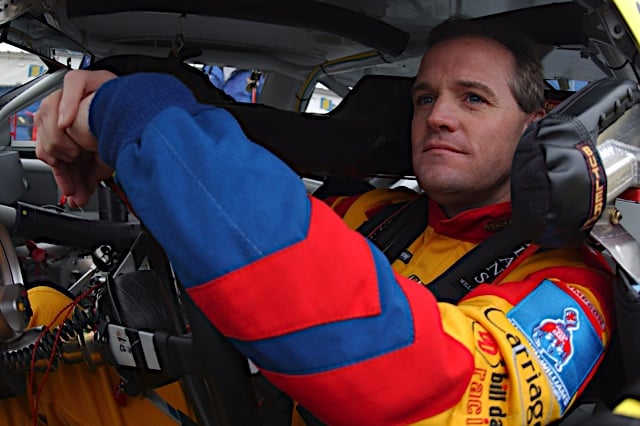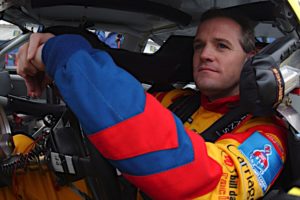 As Wallace entered the NASCAR scene for the first time as a driver, setting expectations can be daunting at times. However, Wallace said he put a lot of pressure on himself due to his family being successful.
"I had a lot of pressure on myself because of my dad, who won 400 races locally around St. Louis and my mom won Powerpuff races, Rusty and Mike were really good," Wallace said. "For me, I was helping on their cars and I didn't start racing until I was too old. Yes, I put a lot of pressure on myself to perform because I was used to being around a family that won all the time."
"I did well with winning the 1986 ASA Rookie of the Year. You got to remember, I didn't even drive a hobby car growing up. I went straight into the big time with no driving experience."
As Wallace was racing in the ASA Series and getting experience, his first Busch Grand National start occurred at Martinsville in 1988. For Wallace, he described the scene as magical making his first start.
"Making my first start was magical," the Arnold, Missouri said. "I remember racing at I-70 in Kansas City and I couldn't go because I went down to Mooresville, North Carolina to get hooked up with (former crew chiefs) Tony Eury Sr and Jr to test the car at Martinsville. I practiced that car and when it came time to race, Earnhardt and Rusty were there."
"It was an off weekend for the Cup guys and all I remember is changing the motor. When we started the race, the car was leaking oil. Rusty was telling me 'take it easy.' Earnhardt was like 'run the hell out of it!.' It was awesome having them there."
In 1989, Wallace made his first trip down to Daytona. Wallace remembers almost everything about the trip including setting on pole position.
"I remember going down there for the test," Wallace said. "When I went down to Daytona to test, it was my first time being out on the track. I ran three laps and I come into the pits and someone asked me 'what's wrong?' I replied to him saying 'I have never held the throttle wide open.' So, I just remember getting used to holding the throttle wide open."
When we set quick time that was magical. I remember doing all the radio shows after winning the pole. I remember coming to the green flag and my heart was pounding. During the race, I remember the motor breaking, and the red flag came out late in the race. Someone was calling my name from the grandstands saying 'Herman, it's me from St. Louis, Missouri!' Something like that I'll just never forget. There were just so many things I remember about that race."
Before winning his first race at Volusia County in 1991, Wallace had to stand out races at Nashville finishing third after leading 154 laps and seventh at Louisville. However, it was the race at Nashville that was the most heartbreaking for Wallace to lose.
"I had that race at Nashville won," he said. "I had everyone lapped except the top three. I come into the pits and they jacked the car up, and the car fell off the jack stand. Had that not happened, I would've won that race but instead finished third. I was completely devastated about not winning the race."
After missing out on winning at Nashville in '89 and coming close other times in his career in '90, the Arnold, Missouri native finally breakthrough by winning at Volusia County. Winning the race was a great day for Wallace and company.
"That whole deal was pretty wild," Wallace describes winning his first race. "In victory lane, I looked at my wife and said 'it's finally over.' We went to the make-believe press conference room after the race and the press questioned me when I said 'it's finally over, what did you mean by that?'
"I told them what I mean is that I finally won in NASCAR. I finally proved to myself that I could put together 200 laps and finish the race out. I want to say this. 20 years go by and I went back to that exact same racetrack learning how to drive dirt cars and I won again on dirt. It was insane. I'm the only driver in NASCAR history to win a NASCAR race and come back to win on dirt."
As Wallace continued to reflect on his early career in NASCAR, he explains what his favorite trophy is.
"I would have to say when I won three straight races in a row at Richmond from 1994 through 1996," he said. "Richmond quickly became the track I understood what to do about my car. However, the one trophy that is magical to me is the 1994 Richmond race."
"I was driving for Fil Martocci and we had Red Dog Beer and TIC Financial as our sponsors. However, we weren't allowed to put Red Dog on the car, we were only allowed to put the bulldog on the car."
"The one thing that stands out the most to me about this race is when the caution came out with 20 laps to go. I looked in the mirror and I had Dale Earnhardt, and behind him was Mark Martin. I said to myself, breathe Kenny breathe. When the race was completed, Earnhardt came over and said 'Herman, we couldn't catch you and he was right.' I changed my racing line and I pulled away from them to win that race."
With Wallace continuing to look back on his career in NASCAR, he says 1989 was the most fun.
"We had so much damn fun in 1989 because we had a great group of people," the Arnold, Missouri native said. "It was that era of NASCAR to compete in. The most fun I ever had was coming back from short tracks and having the body of the race all beat to hell. You know, coming home from Hickory, Orange County, Myrtle Beach. That was fun."
When the interview came to a close, the nine-time Busch Series winner looks back on what he could've done differently about his career.
"I had a lot of hypertension back then, I wouldn't have been so hard on myself," Wallace said. "I was my own worst enemy. I really thought I was going to fail and live underneath a bridge in a cardboard box. I wanted it so bad that it was merciful. I swear if I die early, it's because of what stress I went through back then. However, I'm super happy now, super relieved with a piece of myself. I would tell my young self, Kenny, you're a good racecar driver, take it easy on yourself."
Throughout Wallace's career, the Missouri native has competed in the Cup Series in 344 starts earning six top fives and 27 Top 10 finishes along with three pole positions. In the Xfinity Series, Wallace amassed nine wins in 547 starts and earned 66 top fives and 173 Top 10 finishes, and 10 pole positions. He's also raced in the Truck Series in 13 races earning two top fives and four Top 10 finishes.
Fans wanting more information on Kenny can "follow" him on Twitter and Instagram. Additionally, you can "like" him on Facebook. Additionally, you can visit his website here.