By Seth Eggert, Staff Writer
Action sports star Travis Pastrana will attempt to make his NASCAR Cup Series debut with 23XI Racing in the 2023 Daytona 500 at Daytona International Speedway.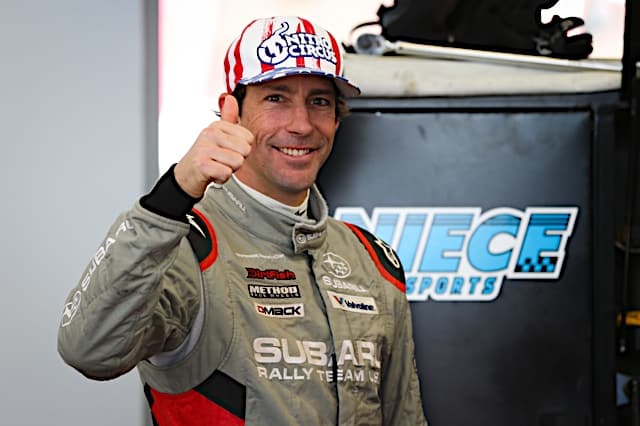 Pastrana will drive the No. 67 Black Rifle Coffee Company Toyota Camry. It is the first time that 23XI Racing will field an open car in its' three-year history. Pastrana will have to either qualify on time or race his way into 'The Great American Race' in the Duel races.
Veteran crew chief Eric Phillips will be on top of the pit box for the motorsports legend. Phillips last served as a Cup Series crew chief in 2002 for Ron Fellows.
The Annapolis, MD native has one with at Daytona International Speedway, in Supercross competition in 2000. Though the multi-time X-Games gold medalist has always paid attention to the Daytona 500.
"I'm thrilled at the chance to race in the Daytona 500," said Pastrana. "It's the one event every year that all my friends and family come together to watch at our buddy Dale's house and it's an event I've wanted to race my entire life. My first supercross win came at Daytona when I was 16 years old."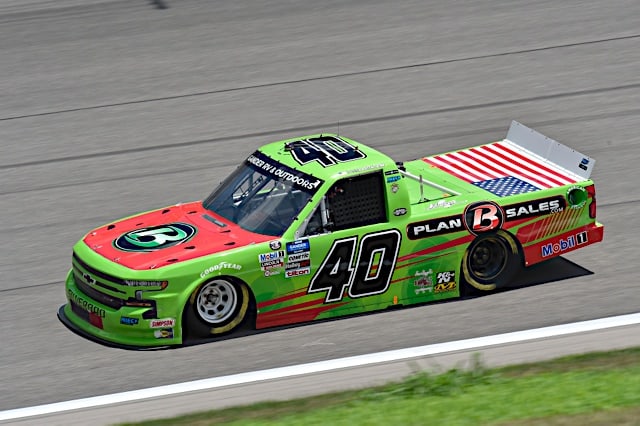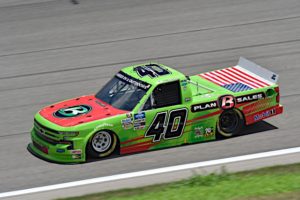 The 2023 Daytona 500 would be Pastrana's third start at the 2.5-mile superspeedway. In 2013 he drove for Roush Fenway Racing (now RFK Racing) in the NASCAR Xfinity Series. The 39-year-old finished 10th after narrowly avoiding one wreck and being collected in the infamous crash at the end of the race that saw Kyle Larson's car impact the catchfencing.
In total Pastrana has 47 starts in NASCAR competition, 42 in the Xfinity Series, and five in the Craftsman Truck Series. He has four top-10 finishes with a career-best, ninth, at Richmond Raceway. Pastrana also earned one pole position at Talladega Superspeedway.
Pastrana's most recent NASCAR start came in the Truck Series at Las Vegas Motor Speedway in 2020. He finished 21st, one lap down. Pastrana also competed at Kansas Speedway that season.
"I qualified third at Daytona for the Xfinity series in 2013," Pastrana recalled. "That race didn't end up well, but I was able to finish 10th despite the fact I crossed the finish line backward through the infield grass at 180 mph. Trying to earn one of the very few remaining spots in qualifying for the biggest race I've ever had the opportunity to compete in will not be an easy task, but I'm confident the 23XI team will give me a car that belongs in the show and truly believe I have the skills to get it there.
"It was very important for me to put my best foot forward and I'm happy to undertake this endeavor with the 23XI Toyota team. They are always competitive at superspeedways, so I know we will be strong when we get to Daytona. All my friends, family and long-lost relatives plan to be there and I'm looking forward to sharing the moment with all my fans and my partners at Black Rifle Coffee Company, too."
In its' two seasons to date, 23XI Racing has earned three victories, two with Bubba Wallace and one with Kurt Busch. The team owned by Denny Hamlin and Michael Jordan has also earned 13 top-five and 22 top-10 finishes. Wallace earned the team's first win at Talladega in 2021 and the first pole at Michigan International Speedway in 2022.
23XI Racing's two chartered cars, the No. 23 of Wallace and Tyler Reddick's No. 45 Toyota Camry will join Pastrana's No. 67 Toyota at Daytona.
Pastrana is the latest in drivers from other disciplines to attempt a NASCAR Cup Series race in the Gen 7, 'Next Gen,' era of Cup cars. Conor Daly, Loris Hezemans, Daniil Kvyat, Kimi Raikkonen, and Mike Rockenfeller each made their Cup debut in the Next Gen car.
"We're excited to welcome Travis to the team as he competes for a spot in the Daytona 500," said Steve Lauletta, 23XI Racing president. "He is one of the most well-known and well-decorated action sports athletes of all time, and we're looking forward to helping him in his quest to race in the Daytona 500.
"Attracting a driver of Travis' stature speaks volumes to the success 23XI Racing has had in our first two seasons and points to the positive direction in which we are headed. Aside from the opportunity to introduce Travis' dedicated fanbase to 23XI and NASCAR, this race also provides a chance for more of our team members to expand their responsibilities as we continue to grow and strengthen the team."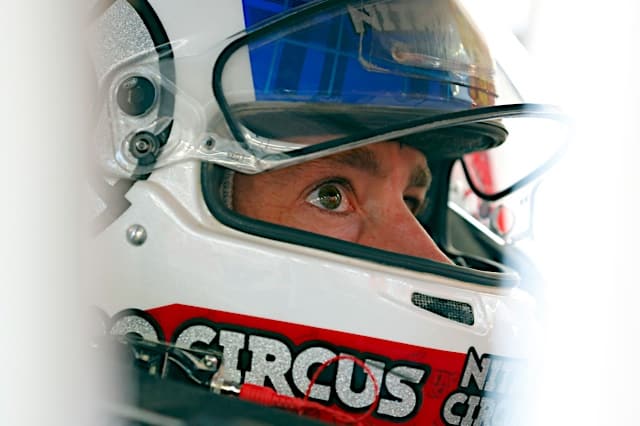 Pastrana's sponsor, Black Rifle Coffee Company, has been the primary sponsor in three NASCAR Cup Series races to date. The company's best finish, 16th, as a primary sponsor came with Ty Dillon at Texas Motor Speedway in 2022.
"Travis is part of the fabric that is Black Rifle Coffee Company and truly a member of our family," said Luke Peelgrane, senior vice president, Marketing and Media, Black Rifle Coffee Company. "When he came to us and shared his desire and interest in fulfilling one of his lifelong bucket list items – competing in the Great American Race – we didn't hesitate to come alongside him for the ride."
Qualifying for the Daytona 500 is scheduled for Wednesday, February 15 at 8:15 p.m. ET. The Duel races are Thursday, February 16, at 7:00 p.m. ET on Fox Sports 1.
Should Pastrana make the field for the 2023 Daytona 500, the race is scheduled to start at 2:30 p.m. ET on Sunday, February 19 on FOX. The race will also be broadcast on the Motor Racing Network and SiriusXM NASCAR Radio, channel 90.