By Seth Eggert, Staff Writer
After a strong run at Michigan International Speedway was cut short last year, Brandon Brown looks to improve on what he started last year.
Last Year's Race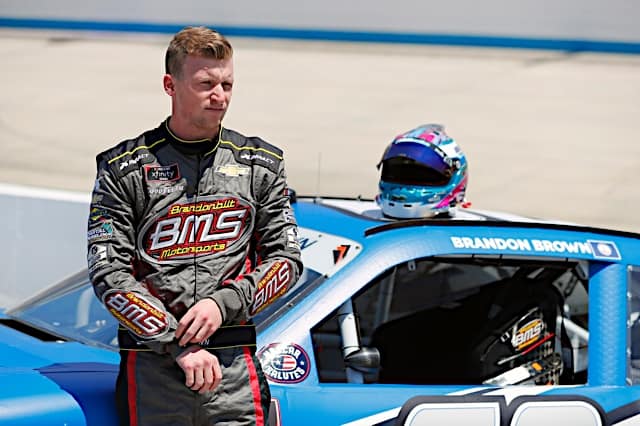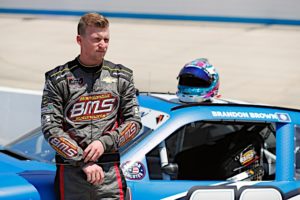 The Woodbridge, VA native had moved forward towards the lead pack to start Stage 2 last year. Brown appeared to be in position to score Stage points and a strong finish in the 2021 running of the New Holland 250. However, a multi-car accident ended the race early for the driver of the No. 68 Brandonbilt Foundations Chevrolet Camaro SS.
"Last year we ran really well, were happy with the car and having the balance right," explained Brown. "That came to an abrupt end when there was contact. We want a better finish and just want an overall better weekend. We need to work on our qualifying efforts and start near the front. Hopefully that'll keep us out of trouble if we get right up front all day and try and maximize on stage points and get a solid finish out of it."
Michigan Stats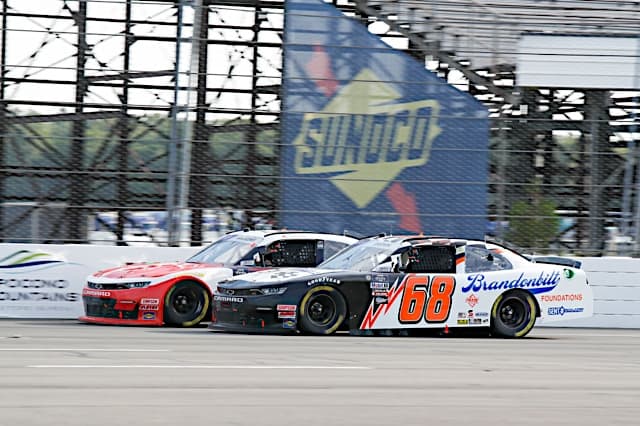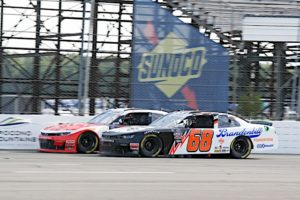 In total, Brown has three starts at the 2.0-mile Brooklyn, MI track. His best finish at the track to date, 26th, came in the 2019 race. The NASCAR Xfinity Series did not visit Michigan International Speedway in 2020.
Historically, Brown and his family-owned Brandonbilt Motorsports team have gone off strategy, saving a set of tires for a late-race caution. The off-strategy calls will become more important as the gap to the cutoff for the NASCAR Xfinity Series playoffs nears 100-points.
Points Position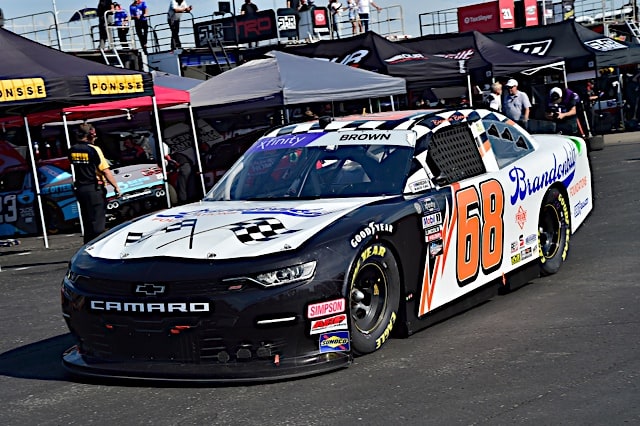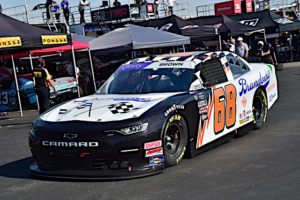 The 28-year-old enters Michigan 15th in the points standings. Brown is 401-points behind leader A.J. Allmendinger. He is currently 83-points behind the cutoff for the Xfinity Series playoffs, currently held by Ryan Sieg. With six races remaining until the start of the playoffs, the gap to the playoff cutline is not insurmountable. However, a victory would erase the need for Brown to point his way into the playoffs.
"We have to go off strategy at this point because we need to make huge strides at the points to get into the playoffs if we want to point our way in," admitted Brown. "If we have any chance of doing it, we're going to have to make some big digs at the points."
Where to Watch
The NASCAR Xfinity Series New Holland 250 at Michigan International Speedway is scheduled for Saturday, August 6 at 3:30 pm ET following completion of NASCAR Cup Series qualifying. The race can be viewed on USA Network and listened to via the Motor Racing Network as well as SiriusXM NASCAR Radio Channel 90.
Practice for the New Holland 250 starts at 9:00 am ET with qualifying at 9:30 am ET. Coverage of both practice and qualifying is available on the NBC Sports app and website.
Featured Photo Credit: Photo by NKP / NKP Photo.