By Seth Eggert, Staff Writer
Despite a wreck, Brandon Brown was still in position to challenge for the win, coming up just short as a caution ended the Wawa 250 Powered by Coca-Cola before the checkered flag.
First Overtime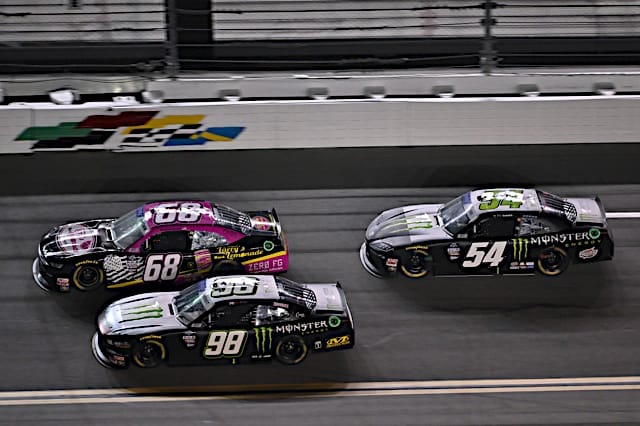 In the first overtime attempt at Daytona International Speedway, Brown found his No. 68 Larry's Lemonade Chevrolet Camaro SS in fourth. The aggressive pushing throughout the NASCAR Xfinity Series field had already caused the previous caution. As fate would have it, Brown was turned in front of the entire field.
Despite the 13-car accident, the Woodbridge, VA native emerged relatively unscathed with minor damage and a flat left front tire. Brown visited pit road several times so his Brandonbilt Motorsports team could repair his car. Of the six minutes allotted on the Damaged Vehicle Policy clock, the team used just over half.
In Contention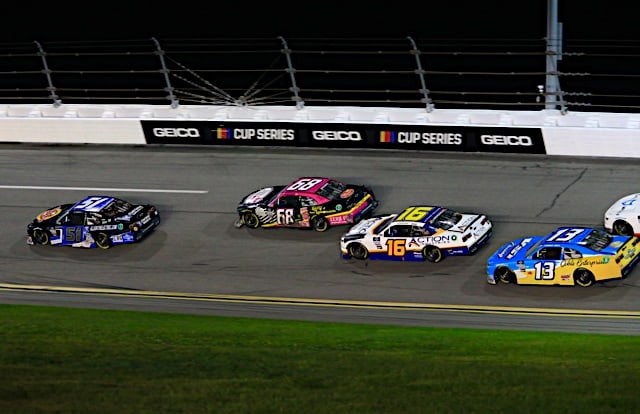 On the ensuing restart Brown lined up outside the top-15. Another big accident forced a third overtime. It also positioned Brown ahead of fellow Chevy Racing driver A.J. Allmendinger. The duo teamed up and surged forward on the third overtime attempt. The 28-year-old made quick work of Sage Karam second. However, an early move on Jeremy Clements in Turn 3 ended the duo's momentum.
Timmy Hill snuck by as Allmendinger, Brown, Sage Karam, and Riley Herbst exited the corner in a cluster. Contact sent Herbst spinning for fourth time of the race. Just after Clements took the white flag, the caution waved, ending the race. Brown took the checkered flag in fourth.
"It was absolutely a must win if I was going to be in the playoffs," admitted Brown. "The must win feeling is kind of setting yourself up to show everybody that this kid is a driver. That's what I want to do, all I've ever wanted to do, race for wins. It's been a rough year. I just really, really wanted this one. Just can't thank everyone enough at BMS, Larry's Lemonade for the second chance. I just really wanted it, really, really bad."
.@brandonbrown_68 very emotional after having a shot at the win with a lot on the line. #NASCAR pic.twitter.com/xpdFf1BCgr

— Noah Lewis (@Noah_Lewis1) August 27, 2022
Early Race
After qualifying was rained out, Brown started the race in 25th. Though he showed speed in his Larry's Lemonade Chevrolet, leading Lap 36, he finished both Stages outside the top-10.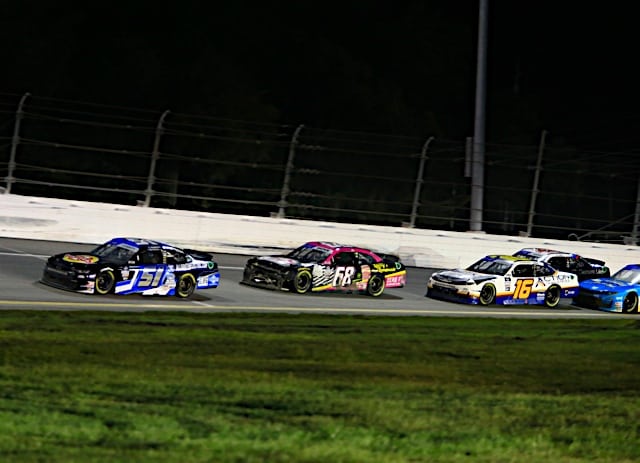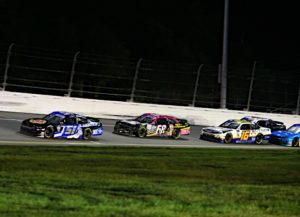 The 'big one' was not the only accident that Brown was caught up in. On Lap 83 John Hunter Nemechek broke loose exiting Turn 2. Directly in front of Brown, in the pack, there wasn't much that the veteran Xfinity Series driver could do. A light bump helped Nemechek spin further around, collecting Sheldon Creed and Joe Graf Jr.
The fourth-place finish is Brown's second top-five finish this season. It's his sixth career top-five and 20th career top-10 finish.
Must-Win
Even with the top-five, Brown remains 15th in the Xfinity Series points standings. He is 478-points behind leader Allmendinger. Brown is 98-points behind the playoff cutoff, currently held by Landon Cassill. With three races left before the NASCAR Xfinity Series Playoffs, only a win can guarantee Brown a post-season berth.
Next for the Xfinity Series is the Sports Clips Haircuts / VFW Help A Hero 200 at Darlington Raceway on Saturday, September 3. The race is at 3:00 p.m. ET and will be broadcasted on USA Network, the Motor Racing Network, and SiriusXM NASCAR Radio Channel 90. Though as previously announced, Brown will not be in his family-owned No. 68 Chevrolet.