By Seth Eggert, Staff Writer
With a NASCAR Xfinity Series Playoff berth unlikely, Brandon Brown is focusing on improving throughout the remainder of the 2022 season.
Teaming with McLeod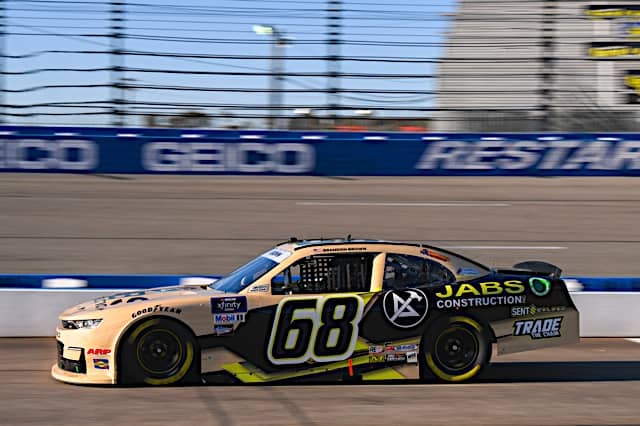 The 28-year-old returns to B.J. McLeod Motorsports for the Sports Clips Haircuts VFW Help a Hero 200 at Darlington Raceway. Onboard his No. 78 Chevrolet Camaro SS is Jabs Construction. It's the first time the Woodbridge, VA company is partnering with Brown since Richmond Raceway earlier this year. In 11 starts together, the pair have one top-five and four top-10 finishes.
"It feels great to have a loyal partner like Jabs Construction, because with them partnering with me in the 78, it just shows that they're willing to stick by my side no matter where it is that I go racing and that's always important," admitted Brown. "I'm very grateful to Tim and his family for their continued support of me in my career and wanting to see a fellow Woodbridge native go as far as I can."
New Goals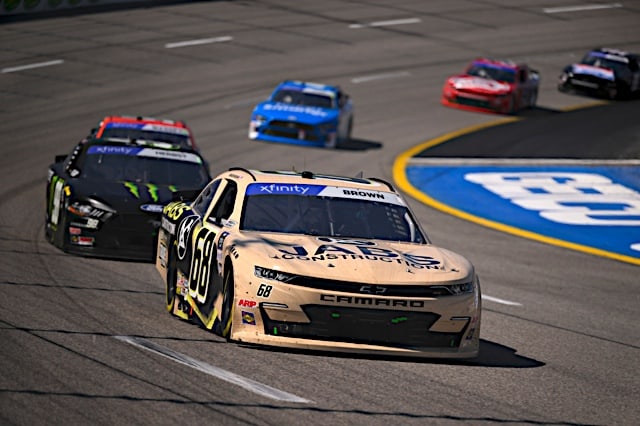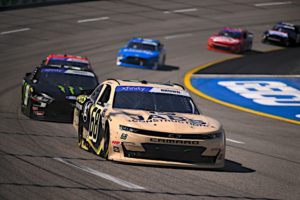 In addition to Brown being locked in via his Past Winner's Provisional, only 38 entries means that all teams are locked into the race. Entering Darlington, the No. 78 Chevrolet Camaro SS is 36th in the NASCAR Xfinity Series Owners Points standings, 54-points behind 30th.
"B.J. McLeod's team showed up with a decent baseline at Watkins Glen, so it was good," reflected Brown. "We focused on the little gremlins in the car, and had some electrical issues. From there we'll go on to work on handling and how we can tweak the cars to be even better than where they are right now."
Track Stats
Brown has eight starts at 'The Track Too Tough to Tame.' In those eight starts at Darlington, his best finish is 13th in the race that the Xfinity Series returned to racing from the COVID break in 2020.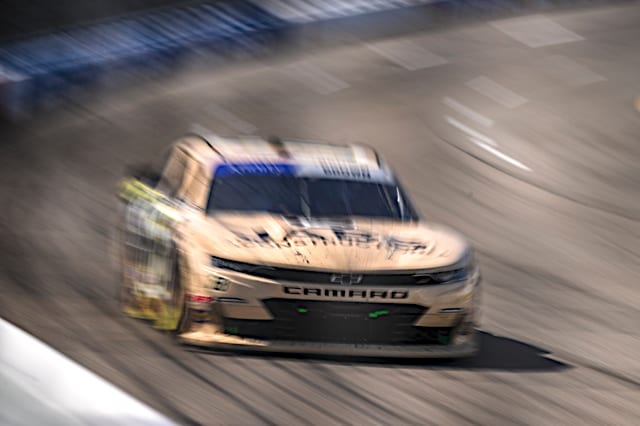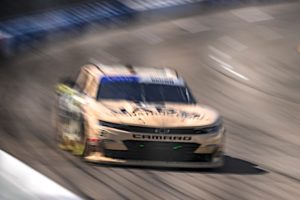 "One of my goals is to avoid the wrecks," explained Brown. "It seems like every time we've run there, we've run right in the hornets' nest and just fell victim to circumstance. The other goal will be to save tires and get the best finishing position possible, top-25 or better."
While the Xfinity Series playoffs are unlikely, Brown now aims to finish the season in the top-20 in points. Currently, he sits 15th in points with a 100-point gap to the next full-time driver not in the playoffs.
Sports Clips Haircuts VFW Help a Hero 200 at Darlington Raceway is scheduled for Saturday, September 3 at 3:00 p.m. on USA Network. The race will also be broadcasted on the Motor Racing Network and SiriusXM NASCAR Radio Channel 90.
Featured Photo Credit: Photo by NKP / NKP Photo.