By Seth Eggert, Staff Writer
For NASCAR's Throwback weekend at Darlington Raceway, Brandon Brown is throwing back to a memorable moment in his racing career.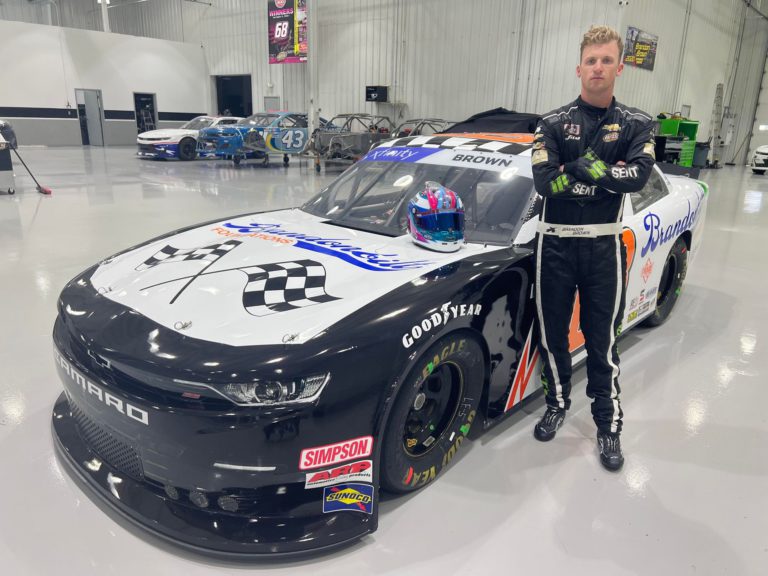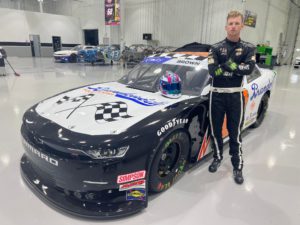 Brown's throwback for the NASCAR Xfinity Series Mahindra ROXOR 200 honors his first career win in NASCAR's Advance Auto Parts Weekly Series. That win came in 2010 at Old Dominion Speedway in the Virginia State Championship in the weekly series.
As part of Brown's throwback, Brandonbilt Foundations will adorn his No. 68 Chevrolet Camaro SS. The family-owned construction company was on his Late Model for his win 12 years ago.
"I'm throwing back to myself and Brandonbilt Motorsports' first ever win," explained Brown. "That was in Late Model Stock Cars in 2010 at Old Dominion Speedway. It's in honor of our first win in the NASCAR Xfinity Series and our first win in a NASCAR Professional Touring series."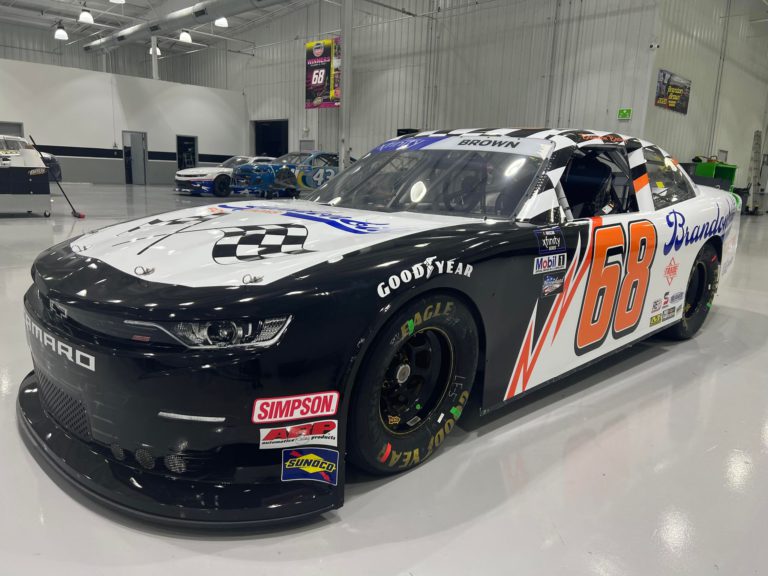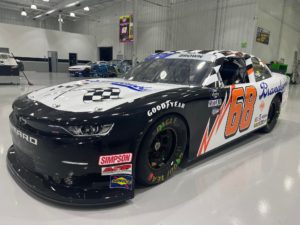 At the track nicknamed 'Too Tough To Tame,' Brown is looking for his first top-10 finish. His best finish at the 1.366-mile oval is 13th in the 2020 Spring race.
Darlington is known for extreme tire wear throughout the race weekend. That tire wear increases dramatically the longer two cars are side-by-side, battling for position. Brown will keep a focus on protecting his tires throughout the 200-mile race.
"A big thing for us is going to be keeping the nose clean and making sure that we are managing our tires well enough to be there in the end," explained Brown. "I hope that the team finds more speed in these cars. Track conditions make tire wear varied which is very difficult. It's all about being efficient with your passing on track. No doubt it's about finding a good position, rhythm to drive in and focus your efforts on racing the track, not racing the cars around you."
Entering 'The Lady in Black,' Brown sits 15th in the points standings. The 28-year-old is 55-points behind Landon Cassill, who currently holds the playoff cutoff.
The Xfinity Series Mahindra ROXOR 200 is scheduled for Saturday, May 7, at 1:30 p.m. ET on Fox Sports 1.
Featured Photo Credit: Photo by Brandonbilt Motorsports.