By Seth Eggert, Staff Writer
CONCORD, N.C. – One of the best problems for a team owner to have is multiple drivers battling for a championship. Dale Earnhardt Jr has that exact problem with three drivers in the Championship 4, each with their own unique journey to this point.
The co-owner of JR Motorsports has Justin Allgaier, Josh Berry, and Noah Gragson battling for the NASCAR Xfinity Series championship. Sam Mayer, in his first full Xfinity season like Berry, failed to make the Championship 4 at Phoenix Raceway.
Josh Berry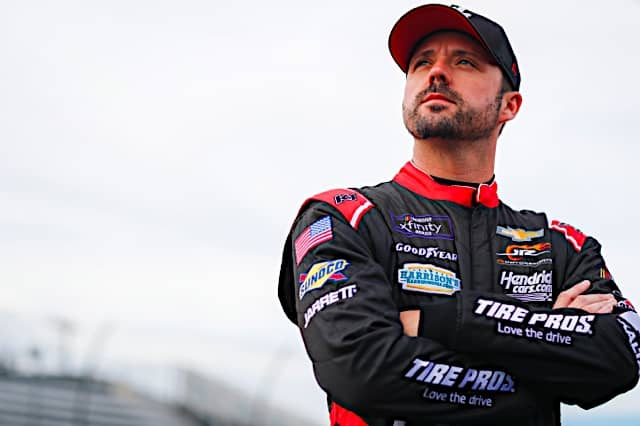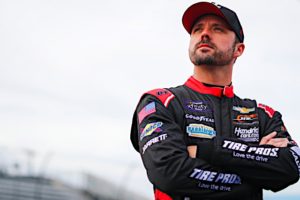 On the surface, Allgaier has the most wins in team history, with 16. Though that's true for the Xfinity Series, it's not the most overall for JR Motorsports. That hallmark is held by Berry.
The Hendersonville, TN native has 99 career wins with the team. Five have come in the NASCAR Xfinity Series. The other 94 have come in Late Model Stock Cars. 22 of those came in the CARS Tour alone.
Berry's journey to the Xfinity Series harkens back to similar stories of the 1980s and 90s. Drivers made their names in Late Models before making the jump into NASCAR.
The 32-year-old has one CARS Tour championship and one NASCAR Advance Auto Parts Weekly Series National Championship. Those are just some of Berry's accomplishments in his two decade career to this point.
"I think that if (Berry) can put himself in position to even have a chance at it, I'd be thrilled," Earnhardt said. "Whenyou race all year long and you race decade after decade, and you compete in this sport for so long all you want is a chance at it. I would love to walk out there as the champion."
A win in the NASCAR Xfinity Series Championship race would bring Berry's career full circle. The potential of 100 wins and a championship would cap off a chapter in the former bank teller's career.
"I mean it would just be an amazing story," Berry said. "It seems like we have all the pieces together to make something like that happen. It's just crazy to be able to add a handful of Xfinity wins into the Late Model Stock career that I had at JR Motorsports. It would be just phenomenal, and it would just be a huge moment.
"It's something that whenever we started this full-time journey for me. Obviously making the Championship Four was a huge goal of ours, but also potentially winning a championship and I think we have a great opportunity for that."
Staying In Striking Distance
However, Berry is not the only JR Motorsports driver in the Championship Four. Nor is he the only one with a powerful story behind them entering the season finale.
While the ultimate goal is to win the championship, Earnhardt is just hopeful to be within striking distance. To date, the team has earned three Xfinity championships. The first, with Chase Elliott came in 2014, before the advent of the NASCAR Playoffs in the series.
Meanwhile, William Byron and Tyler Reddick's titles in 2017 and 2018 came in the first and second year of the NASCAR Playoff system being applied to the Xfinity Series.
"I'd love to see Josh, Noah, and Justin win the championship for various reasons," Earnhardt said. "But in the end, my cup will be filled if any of those guys are within striking distance all day.
"That's very disappointing when you go and you're not a factor, that is a disappointment. You can't expect to walk out of there and assume it's yours to lose. I like my drivers to feel that way, to feel like that they are good enough and they're the best and they're going to go down there and make it happen. But I'm a little more of a realist and in my position as the owner I can just hope to be competitive."
Justin Allgaier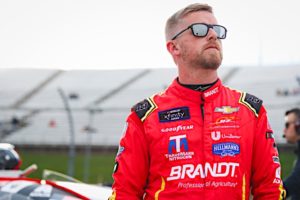 For Allgaier, a potential championship would come after he finished runner-up in 2020. The 36-year-old is, as Earnhardt acknowledged, has fewer opportunities the older that he gets.
The 2008 ARCA Menards Series champion has competed in NASCAR for 15 years. Between Team Penske, Turner-Scott Motorsports, and JR Motorsports, Allgaier has earned 19 career wins. In 2022 alone he's earned three victories.
"I would be thrilled if Josh won," Earnhardt said. "I certainly want that for him, but I also wanted his badly for Justin situation he's been in. I feel like that Justin's opportunities are few and far between at his age to be in a very competitive car and had that shot at it and I'd loved him to finally walk away with one because he deserves it."
Noah Gragson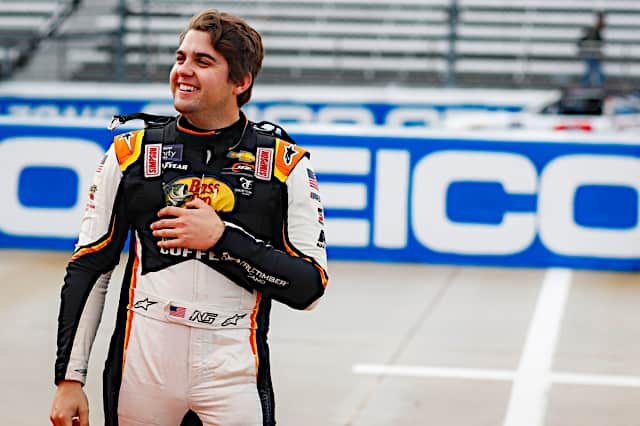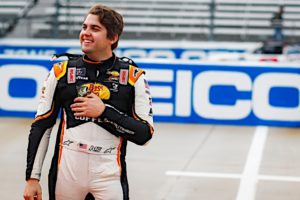 Meanwhile, Gragson has had the most dominant season of any driver in the Xfinity Series this year. The 23-year-old has eight victories, 20 top-five and 25 top-10s in 32 races.
Six of those wins came after Gragson controversially retaliated against Sage Karam, intentionally wrecking him at Road America. The ensuing wreck collected 13 cars. Gragson was penalized 30-points and fined $35,000.
The Las Vegas, NV native returned to form at Pocono Raceway three races later. In a thrilling finish, Gragson took the lead from Ty Gibbs late in the race before taking the win.
"Then for Noah to have the year he's had and not win it; I would be disappointed," Earnhardt said. "I'd be sad for Noah if he wasn't able to capitalize and add that final piece after such an amazing year."
History Repeating?
JR Motorsports has been in this same position before. In 2017, Byron won the championship while Elliott Sadler finished second and Allgaier third. That year the team earned a combined six victories. This year, Earnhardt's teams have combined for 15 wins.
"It's a very, very good position to be in that when you got one guy that wins it and you're sad for the others," Earnhardt said. "It's a very interesting emotion. I've been in that situation at Homestead, where we had one guy win, and you feel defeated for another one at the same very moment. It's really interesting."
The NASCAR Xfinity Series Championship race is scheduled for Saturday, October 5 at 6:00 p.m. ET on USA Network.
The race will also be broadcast on the Motor Racing Network and SiriusXM NASCAR Radio, channel 90.