By Seth Eggert, Staff Writer
Phoenix Raceway marks the end of the 2022 NASCAR Xfinity Series season for Brandon Brown, who returns to Bobby Dotter's SS-Greenlight Racing while making his 150th career start.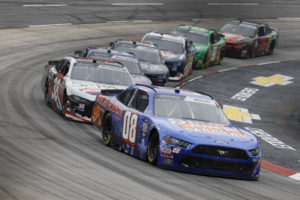 After missing two races, Brown returned at Martinsville Speedway in the No. 08 Solid Rock Carriers Ford Mustang. The Woodbridge, VA native finished 19th, moving the Dotter-owned Ford up to 29th in the owner point standings. It is 16-points ahead of 31st.
The top-20 finish also cemented Brown a top-20 finish in the driver points standings. He is 17th, 121-points ahead of 20th. Brown also beat two drivers than have competed in all of the races this season.
"That's really good to (have accomplished the goal of finishing) at least top-20 in points," Brown said. "I'd love to improve as much as possible. The goal is to help Bobby Dotter and this No. 08 team to improve their points as much as I can this weekend and end this season on a high note. Consistency and good finishescan go a long way, especially when adversity hits your schedule."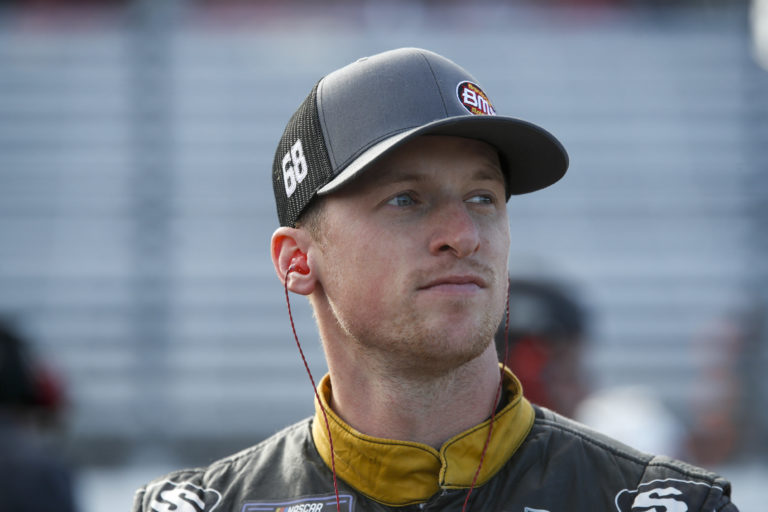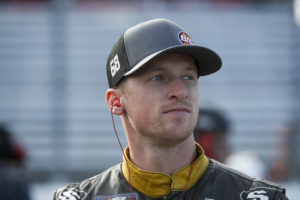 The NASCAR Xfinity Series Championship race at Phoenix marks the 29-year-old's 150th career start. In his 149 starts to date, Brown earned one victory at Talladega Superspeedway, six top-five and 20 top-20 finishes.
"I've honestly never really paid attention to (how many starts I'm at)," Brown stated. "It's cool to hit that milestone, to say that I've been racing as long as I have and made this many starts. It's super cool."
While Brown is returning to SS-Greenlight Racing for the Xfinity Series season finale, he still has one eye on the 2023 season. Through all of the trials and tribulations of the 2022 season, it's been a relatively successful year for the veteran driver.
"This weekend being the last race of the season caps off for a very up and down year," Brown admitted. "Just happy to have gotten through it and I'm really excited for the plans we're working on for 2023."
The NASCAR Xfinity Series Championship race is scheduled for Saturday, October 5 at 6:00 p.m. ET on USA Network. The race will also be broadcast on the Motor Racing Network and SiriusXM NASCAR Radio, channel 90.