By Seth Eggert, Staff Writer
After having a 'journeyman driver' career to date, Julia Landauer will make her NASCAR Xfinity Series debut at New Hampshire Motor Speedway on Saturday, July 16.
Landauer's Full-Time NASCAR West Career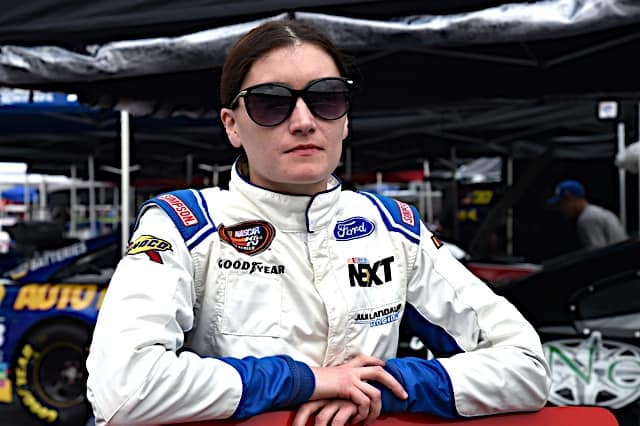 The NASCAR Next alumnus competed in two full ARCA Menards Series West (then NASCAR K&N Pro Series West) seasons, one for Bill McAnally Racing and one for Bob Bruncati. In 28 starts between 2016 and 2017 Landauer earned a best finish of second at Meridian Speedway. She scored eight top-five and 20 top-10 finishes total.
Landauer will drive the No. 45 Boss Beauties / GarageXYZ Chevrolet Camaro SS at New Hampshire Motor Speedway for Alpha Prime Racing. She has two starts at the 'Magic Mile,' one in the NASCAR Pinty's Series and one in the NASCAR K&N Pro Series East (now ARCA Menards Series East). Her best finish at New Hampshire, 13th, came in the Pinty's Series in 2019.
"We've been trying to get Julia in our racecar all year long," said Tommy Joe Martins, GM of Alpha Prime Racing. "Ever since her days in a NASCAR West car, I felt like she deserved an opportunity at this level. I am really glad we were able to put it all together and give her a shot here at Alpha Prime."
The NASCAR Next Alum's Recent Career
After those two full ARCA West seasons, Landauer competed part-time in the NASCAR Pinty's Series. There she became the first woman to lead a lap in series history. The New York, N.Y. native also scored one top-10 finish in nine starts.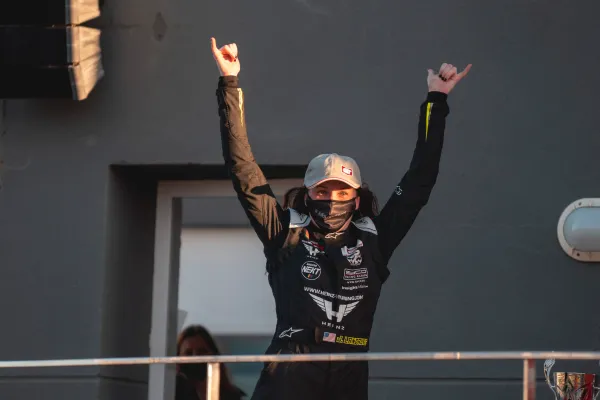 Landauer returned to full-time competition in the NASCAR Whelen Euro 2 Series in 2020. Driving for PK Carsport, she shared a car with EuroNASCAR Pro champion Alon Day. Landauer scored a best finish of third at Circuit Ricardo Tormo, her only podium of the season. The 30-year-old also earned three top-five and seven top-10 finishes in 10 starts. She finished fifth in the driver's standings, the best result for an American in Euro Series history.
"I'm so happy to be racing at this level with Tommy Joe Martins and Alpha Prime Racing," said Landauer. "Jumping into Web3 introduced me to the incredible people at Boss Beauties and GarageXYZ, both of which are strong communities with passionate people that believe in the power of supporting women. I'm excited to introduce them to NASCAR. I also really appreciate Penta ESP and FrontRunner for supporting me. It's going to be fun!"
Sponsors for the Alpha Prime No. 45 at New Hampshire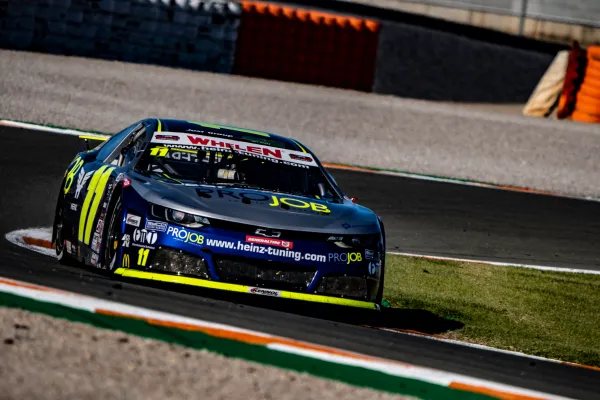 The opportunity for Landauer to compete for Alpha Prime Racing in the NASCAR Xfinity Series can be traced to two different sponsors. The first, Boss Beauties, an NFT company, recognized the Skip Barber Racing Series champion's efforts in STEM education. Landauer, the first woman to win a NASCAR Track Championship at Motor Mile Speedway, often has been a motivational speaker, giving TED Talks, and advocating for inclusion.
"We are honored to team up with Julia Landauer in the NASCAR Xfinity Series," said Lisa Mayer, co-founder and CEO of Boss Beauties, a female-led mission-driven NFT company. "Julia's efforts advocating for women and girls and STEM education help to inspire and advance a culture of inclusion in male-dominated fields.
"We see this as much more than a sponsorship. It is an opportunity to showcase our shared values. We are proud to have Julia Landauer representing Boss Beauties both on and off the track. This is a perfect partnership and a new level of awareness for Boss Beauties as we continue to grow exponentially."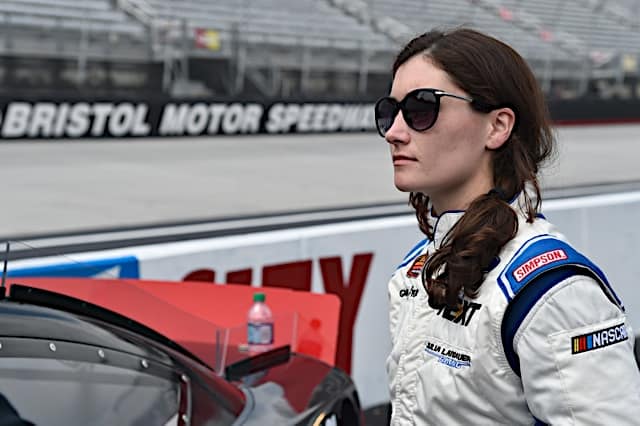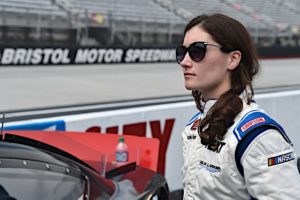 Landauer's second sponsor is a GarageXYZ, a modern-day car club. The company offers holders of their NFTs once-in-a-lifetime experiences.
"We are absolutely thrilled to support Julia Landauer," says Anthony Kline, CEO and cofounder at GarageXYZ. "We believe community-backed motorsports is the future and a novel way to bring fans and drivers closer together."
Landauer will likely have to qualify the No. 45 Chevrolet Camaro SS on time. The Alpha Prime No. 45 sits 33rd in the Xfinity Series owner's standings. Only five other full-time teams sit behind the entry co-owned by Martins and Caesar Bacarella.
Featured Photo Credit: Photo by NASCAR Whelen Euro Series / Klemen Sofric