By Seth Eggert, Staff Writer
NASCAR Xfinity Series driver Ryan Vargas once again introduces a new sponsor to the world of NASCAR.
Welcoming New Partners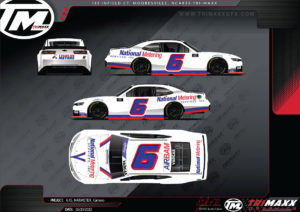 Sponsoring Vargas' JD Motorsports (JDM) No. 6 Chevrolet Camaro SS in the Wawa 250 Powered by Coca-Cola at Daytona International Speedway will be National Metering Services. The company is the latest to be introduced to NASCAR by JDM and Vargas. Hempvana, Monarch Roofing, Recruit Military, Swann Security, TikTok, and Twin Liquors are among the first-time NASCAR sponsors to partner with the La Mirada, Calif. native.
"We are excited to sponsor Ryan Vargas in the #6 JDM entry at Daytona. With NASCAR being a new venture for me and the company, we are happy to be able to support an up-and-coming talent like Ryan and look forward to being there with some guests to enjoy the race", said National Metering Services Pres. William Castle.
🚨PARTNER NEWS🚨

We're so excited to welcome National Metering Services on board for our race NEXT WEEKEND AT DAYTONA!

NMS is one of the premier installation companies in the US, and has a combined industry experience of over 75 years in meter installations & customer service! pic.twitter.com/vJ1paDg5UT

— Ryan Vargas (@RyanVargas_23) August 19, 2022
Superspeedway Statistics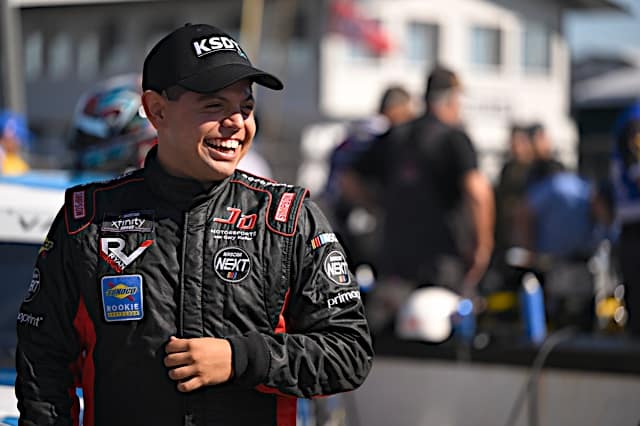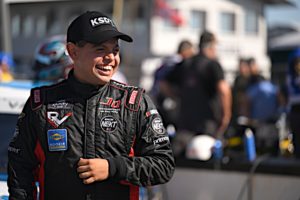 In three starts at Daytona, Vargas has a best finish of 18th, twice. In both superspeedway races this season at Daytona and Talladega Superspeedway the 21-year-old has earned top-10 starting spots. At Talladega he earned a career-best qualifying effort, starting seventh. Vargas' three career laps led and 50th career start came at Talladega.
In 60 career Xfinity Series starts, Vargas has one top-10 finish. That came at Texas Motor Speedway in the 2020 Xfinity Playoff race.
"I am so happy to have the added support from a new sponsor like National Metering Services to continue to support our team's racing efforts," admitted Vargas. "We finished 18th at Daytona in February and look forward to heading back there again!"
Qualifying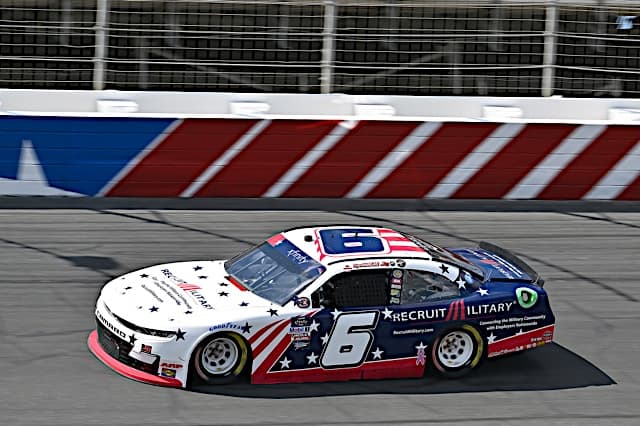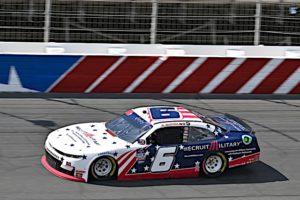 With the No. 6 JD Motorsports Chevrolet Camaro 34th in NASCAR Xfinity Series Owner's Points, Vargas will have to qualify on time at Daytona. The team is 25-points outside the top-30. It is also currently ahead of four other full-time teams in owner's standings.
"National Metering Services is a well-respected Mass Meter Replacement & Installation Contractor, and Certified Meter Testing company that we are happy to have join our team at Daytona", says JD Motorsports VP of Sales & Marketing Tony Priscaro.
The Wawa 250 Powered by Coca-Cola at Daytona is scheduled for Friday, August 26, at 7:30 p.m. ET. The race will be broadcasted on USA Network, the Motor Racing Network, and SiriusXM NASCAR Radio Channel 90.
Featured Photo Credit: Photo by NKP / NKP Photo.