By Seth Eggert, Staff Writer
Though they have run as teammates for the family-owned NEMCO Motorsports in the NASCAR Camping World Truck Series, father-son duo Joe and John Hunter Nemechek will team for the first time in the NASCAR Xfinity Series, with Sam Hunt Racing.
Competing Together
In 14 races together in the Xfinity Series, John Hunter Nemechek has bested his father in every race. Though, the younger Nemechek has often had better equipment than his father, Joe. The Wawa 250 Powered by Coca-Cola at Daytona International Speedway marks the first time in the Xfinity Series that the duo will be in equal equipment.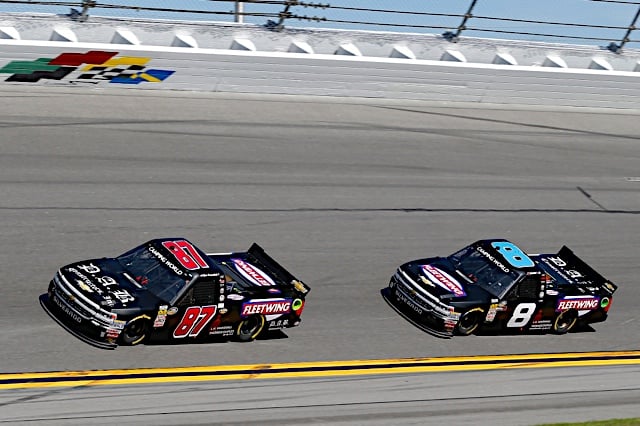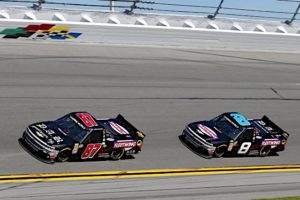 By comparison, in the NASCAR Camping World Truck Series, the father-son duo was often in the same family-owned NEMCO equipment. In 29 races together, the elder Nemechek bested his son three times. The pair combined for two wins (both by John Hunter), 11 top-five, and 16 top-10 finishes.
The opportunity for Joe Nemechek to drive the No. 24 FleetWing Toyota GR Supra for Sam Hunt Racing alongside John Hunter's No. 26 Freedom 13 Toyota at Daytona brings the family full circle. Their first race together in any of NASCAR's three National Touring Series came in the 2017 Truck Series season opener at Daytona. John Hunter Nemechek finished fourth with Joe fifth as the race ended under caution.
"Running multiple cars at Daytona is always special, but even more so now having a father and son combo driving for us as teammates," said Sam Hunt. "John Hunter has been a big part of SHR's growth, and to now have Joe join us at the tail end of his accomplished career is something I'll cherish for a long time. At the end of the day, family is everything to me. I'm honored to be a part of this memorable moment for the Nemechek family and hope they both take the time to enjoy the weekend."
In three NASCAR Cup Series starts together, John Hunter Nemechek had the better finish every time. The 2019 NASCAR Cup Series season finale is the most recent time that Joe and John Hunter Nemechek competed with one another in the same race. John Hunter finished 23rd, three laps down, while Joe finished 38th, out of the race with steering issues.
Closing in on a Milestone Start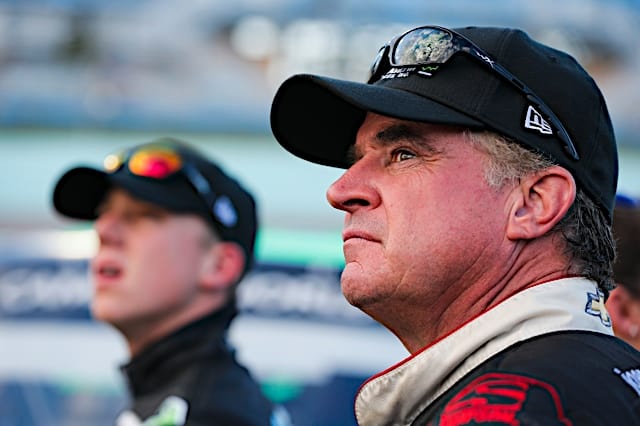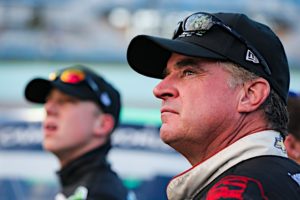 Recently Todd Bodine came out of retirement to reach 800 combined NASCAR starts. For the elder Nemechek, should he qualify for the Wawa 250 Powered by Coca-Cola, it would mark his 1,198th career NASCAR start, two away from 1,200. By comparison, Richard Petty has 1,184 Cup Series starts, 1,199 combined starts when the defunct Convertible Division is included.
Nemechek is second in combined starts in NASCAR's three National Touring Series. Kevin Harvick leads the statistic with 1,251 combined starts and counting. Kyle Busch is fourth behind Harvick, Nemechek, and Petty with 1,157 National Touring Series starts.
"If this is to be my last time to race in a NASCAR event, I am looking forward to being a teammate again with my son," said Joe Nemechek. "I am excited to race for Sam Hunt Racing as it shares many qualities with the foundation that NEMCO Motorsports was built upon. I see Sam Hunt Racing as a very strong team, and the wins and championships are coming soon. Racing with my son again is special, and my expectation is to be on the lead lap in the mix with John Hunter. I'm excited to see what happens."
His most recent Xfinity start came in 2020 in the Talladega Superspeedway playoff race. He started 34th and finished 16th.
Recent Stats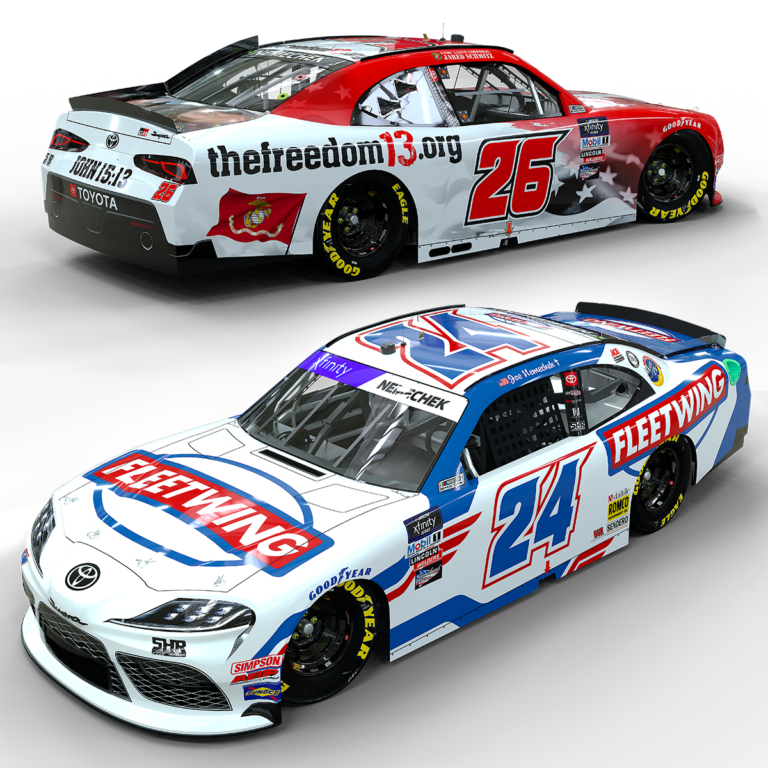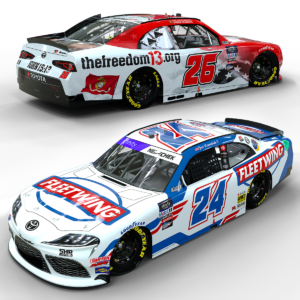 Though John Hunter Nemechek is competing full-time in the NASCAR Camping World Truck Series and is in the playoffs there, he has made seven Xfinity starts this season. Five of the seven starts came with Sam Hunt Racing (SHR). In the SHR No. 26 his best finish this season is fourth at Darlington Raceway. John Hunter Nemechek has two top-five finishes with SHR this season.
While John Hunter Nemechek is locked into the Xfinity race at Daytona based on the No. 26's points position, Joe Nemechek will have to qualify on time. The 1992 champion does not have a Past Champion's Provisional to rely on. In addition to that, with just one start, the No. 24 Toyota is currently 46th in the Xfinity Owner's standings.
The Wawa 250 Powered by Coca-Cola is on Friday, August 26 at 7:30 p.m. ET on USA Network. The race will also be broadcasted on the Motor Racing Network and SiriusXM NASCAR Radio Channel 90.
Featured Photo Credit: Photo by NKP / NKP Photo.