By Justin Schuoler, Staff Writer
KANSAS CITY, Kan. – Climbing Mount Everest is a challenge. Paying extra for luggage on a flight is frustrating. Seeing the seven wonders of the world is a challenge. Intermittent Wi-Fi connections are frustrating. Divorce is challenging. Forgotten passwords are frustrating.
Winning a NASCAR Xfinity Series Championship is challenging. 
Riley Herbst just wants to win races, and it was a frustrating 2023 season.
"It's just frustrations," said Herbst after missing the Playoffs at the conclusion of the Kansas Lottery 300. "Challenges are when you show up to the race track and you have no speed. It was more frustrations. We showed up to the racetrack with really good racecars, really good speed and things would break. Things would fall apart. I would do something dumb, and we wouldn't finish well, so there's two sides to every story and we just didn't execute good enough all year."
To make those challenges even tougher has been the growing depth of the Xfinity Series field. What used to be a small handful of cars competing for wins now sees more parity across the top-10. Small teams like AM Racing with Brett Moffitt finishing seventh, Parker Kligerman making the Playoffs with Big Machine Racing, and Kaz Grala finishing 10th are just a few examples of the minor league of NASCAR making names for themselves. 
Herbst is a fan of that depth.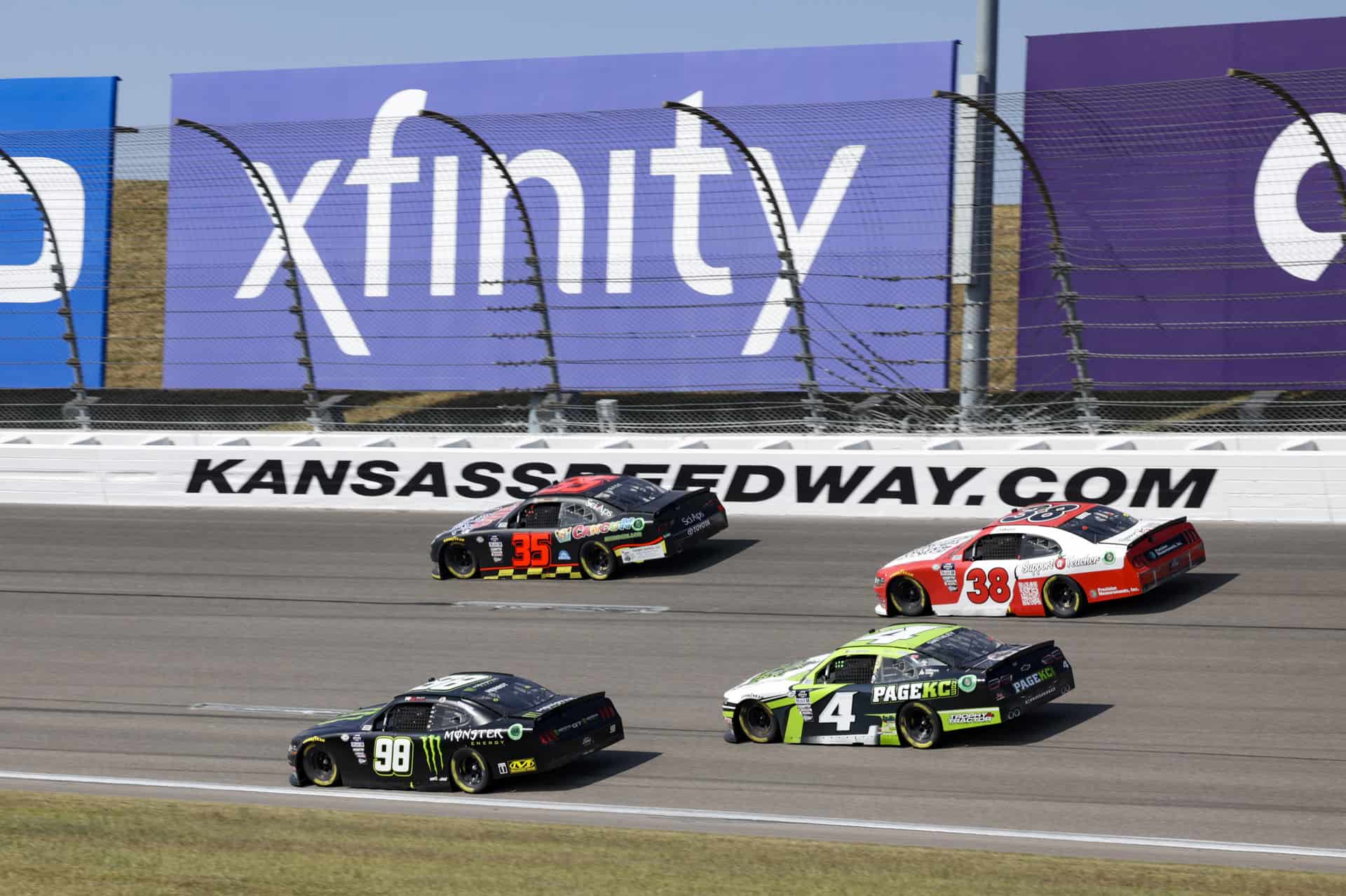 "I think it's pretty deep for sure, but I like it like that," continued Herbst. "I want to go beat the best. I wish the cup guys could run all the way out to the right end of the year because I feel like it makes me better. Listen, it's a deep field and we just weren't good enough. We didn't cross our t's or dot our i's."
While the drama will now shift focus to the 12 drivers in the NASCAR Playoffs, Herbst understands and makes it clear that his season isn't done and still has boxes left to check.
"The season's not over," he declared. "We still have seven races, and we have really good racetracks for us that we can go win and we've had a lot of top five runs this year, a lot of top three runs and there's gonna be no difference for the end of the year. We're just not going to have a purple spoiler or a purple splitter for a few races and it's going to be OK."
The Playoffs haven't been a distraction for Herbst and the No. 98 Ford Mustang team. His goal hasn't changed since Daytona International Speedway back in February. 
I wanna go win races and I wanna go be a better race car driver and be competitive.
"Everybody's been making a big deal about this for the last week about, 'Oh this big playoff fight.' It is what it is for us and we don't really look at that," he stated. "I wanna go win races and I wanna go be a better race car driver and be competitive.
"If we go win two races at the end of the year, this year is a huge success for me, regardless if we finished 13th in points or sixth in points, it's about wins and about growth and development for me." 
Whether it be bad luck or a mistake by the team, there still have been stretches of improvement across the board. Herbst recognizes there's still more to grow and achieve, but he holds his head high at where he's at currently, looking for more.
"I feel like I've become a better racecar driver. I've been trying to become more consistent from the start of the race to the end of the race, and there's still more to go, but I feel like I've grown leaps and bounds so hopefully we can finish the year strong and contend for wins and lead laps."
And seeing as to how he holds his composure and focus, hoisting hardware may soon become a challenge he will overcome.