By Seth Eggert, Staff Writer
In the Alsco Uniforms 250, a race that was not originally on his schedule, Ryan Truex scored a top-five finish.
Adding to Ryan Truex's Schedule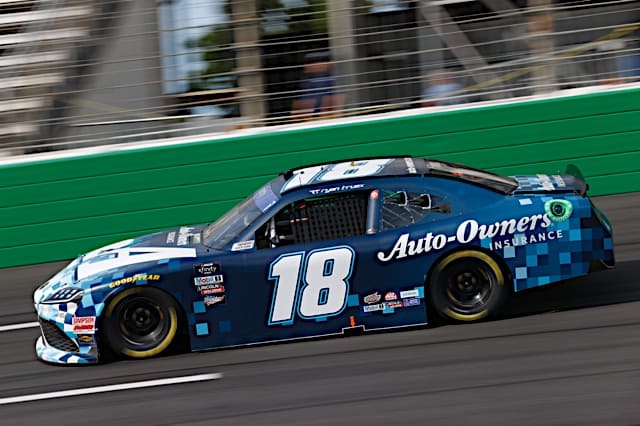 Truex's last scheduled race with Joe Gibbs Racing (JGR) for the 2022 NASCAR Xfinity Series season was Texas Motor Speedway several weeks ago. However, Auto Owners Insurance and Toyota Racing teamed to put the Mayetta, NJ native back behind the wheel of the No. 18 Toyota GR Supra at Atlanta Motor Speedway.
"This place is crazy with this package," explained Truex. "I'm just thankful to be in this car. This wasn't on my schedule and JGR, Toyota, and Auto Owners stepped up. To have them on the car with all the success Martin's (Truex Jr.) had and everything they've done for him, it's really special to me."
Taking the Lead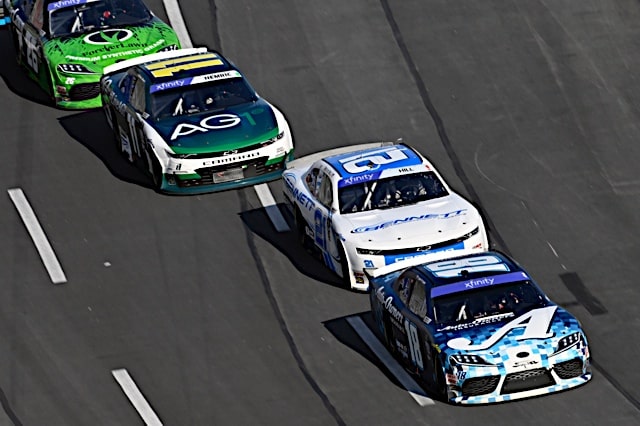 On a restart with 70 laps to go, Truex took the lead as his teammate Ty Gibbs was sent into the outside wall. As NASCAR officials held back on throwing the caution, the 30-year-old controlled the race for eight laps. That was until eventual race winner Austin Hill drafted by to take the lead with Josh Berry in the lead.
"The 21 (Austin Hill) was so good," said Truex. "I got the lead at one point, but he was just looking for a way around me. He was so fast. I slipped up once off of two and he just turned under me and cleared me all by himself. I think that just shows how strong their car was. We had a good car, but we just didn't quite have winning speed barring the seas parting on the last lap, which it almost did, it was close."
Run to the Finish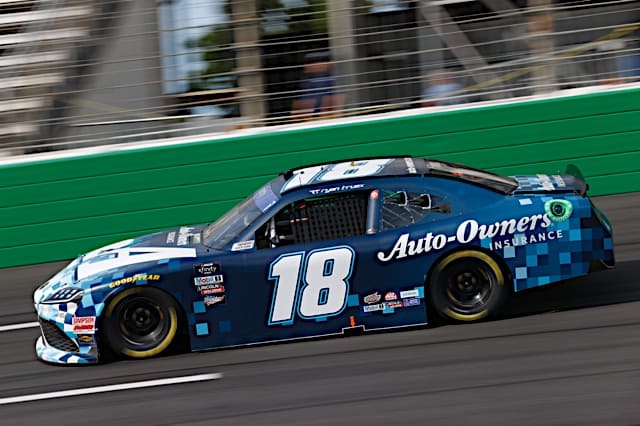 After the final caution waved with 55 laps to go, Truex found himself running third. In fact, he was the only Toyota Racing driver in a sea of Chevrolets. Repeatedly Truex attempted to work with Daniel Hemric behind him to get a run on both Hill and Berry. However, they didn't have the energy in their small eight-car line to make any significant moves. When the checkered flag waved, Truex was third.
"I was trying to back up and get a run from the 11, but just didn't have anything for those guys – the top few in front of us, I don't know if they were more trimmed out or what, but I just could never get that run I needed. Just kind of had to hang out at the top. I was kind of hoping they would have a big jumble in three and four and I was just going to run the top and keep it wide open. Just thankful to be here and hopefully I'll be back for more."
Patience, Patience, Patience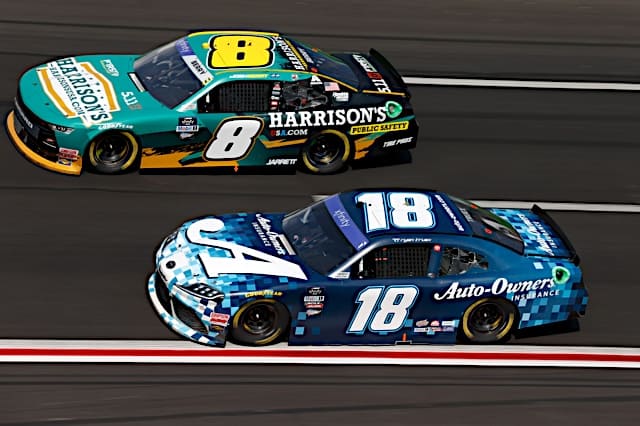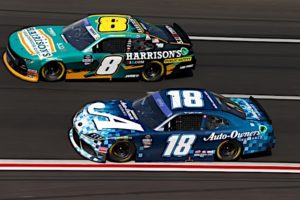 Of the three Joe Gibbs Racing drivers in the field, Truex was the only one that didn't have an on-track incident. Though he did slide through his pit box, it was minor compared to Gibbs' crash and Brandon Jones' spin. However, it also showed that Truex, as he observed, may have been too patient on track.
"I guess I'm a little too patient sometimes," admitted Truex. "Here's the thing, I slid through my box twice on pit road and I was so mad at myself. And it's so hard when you don't do this a lot. It's so hard when you don't do this a lot. I did it the first time and was like, 'Okay, I'm not going to do it a second time.' Then I did it the second time. So, I was mad at myself, and I feel like every time I'm out here in the Xfinity Series, I have something to prove. I know I deserve to be out here. Hopefully this helps and hopefully I'll be back more with Gibbs."
Stats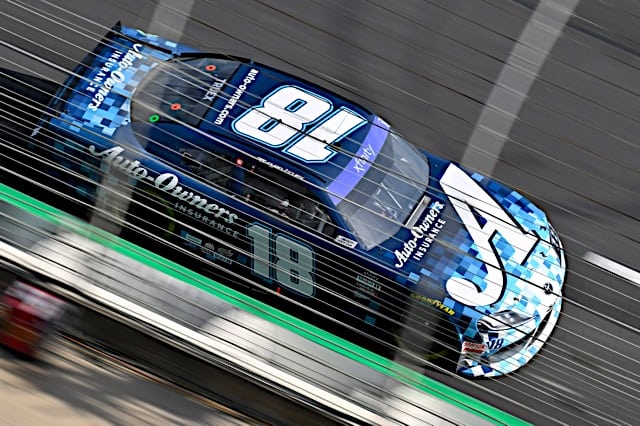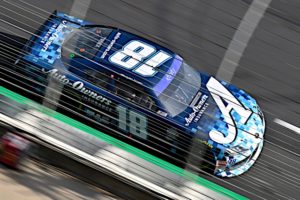 Truex started the Alsco Uniforms 250 in 21st. With no practice and qualifying rained out, NASCAR's metric formula was used for the starting grid. Truex moved into the top-10 in the caution-free Stage 2, ending the Stage in eighth.
The third-place finish was Truex's fifth career top-five finish in the NASCAR Xfinity Series. It's his first since he finished runner-up with JR Motorsports at Phoenix Raceway in 2019.
Currently, Truex does not have any further scheduled races with Joe Gibbs Racing this season.
Featured Photo Credit: Photo by NKP / NKP Photo.