By Seth Eggert, Staff Writer
Last month, Josh Bilicki plowed through a Sargento Cheese sign along the side of track at Road America while avoiding the mayhem of a multi-car accident.
Crashing Through the Sign
After his Alpha Prime Racing teammate, Sage Karam, and Noah Gragson crashed, creating a track-blocking accident, Bilicki had to take evasive action. He went through the grass, through a sign, and emerged unscathed. Though Bilicki was uninjured, the scene created 'Talladega Nights: The Ballad of Ricky Bobby'-inspired jokes, at first, on social media. However, Sargento took notice, briefly changing their cover photos to Bilicki's No. 44 Chevrolet Camaro pushing their sign. He ultimately finished 13th.
When your decision to pay for a sign at Road America pays off. #MarketingWin pic.twitter.com/6JYHH06HzE

— FOX: NASCAR (@NASCARONFOX) July 2, 2022
Landing a Sponsor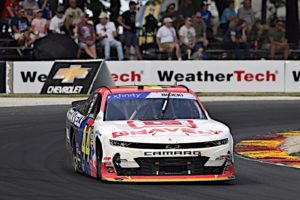 Fast forward to the upcoming NASCAR Xfinity Series race at Watkins Glen International, and Sargento Foods will sponsor Bilicki's No. 45 Alpha Prime Racing Chevrolet. The Menomonee Falls, WI native has four Xfinity starts at 'The Glen' with a best finish of 24th last year.
"I am excited for this opportunity to partner with Sargento at Watkins Glen Raceway this August," said Bilicki. "As a native Wisconsinite, I have enjoyed Sargento products for many years. I am a true believer that everything happens for a reason, including my recent run in with the Sargento sign. I am thankful to be welcomed into the Sargento family and to represent a Wisconsin-based company in my upcoming race."
Previous Sponsorships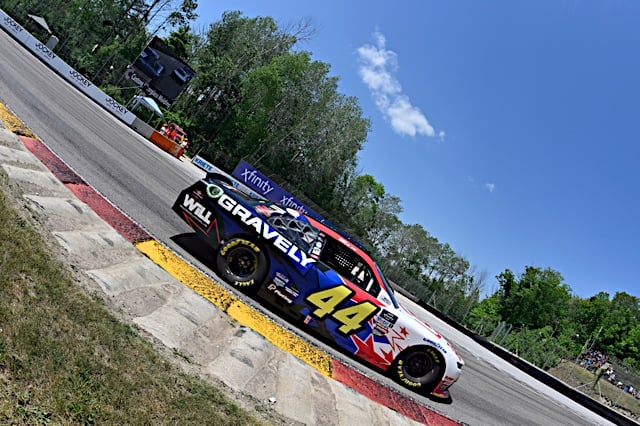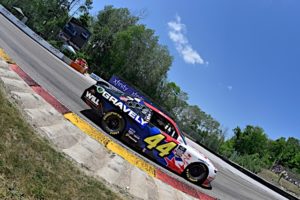 The Xfinity race at Watkins Glen marks the second time that the food brand has sponsored a NASCAR race car. In addition to being a long-time partner of Road America, the company sponsored Tim George Jr. in the inaugural Xfinity race at the 4.048-mile track. George finished 32nd after a crash.
"Sargento has been a long-time partner of Road America and we are proud to have this iconic landmark in our own backyard," said Louie Gentine, CEO of Sargento. "When we saw our sign on the front of Josh's car, we had the same reaction as many others. We like to have fun so; we're excited to partner with the Wisconsin native for this upcoming race."
Statistics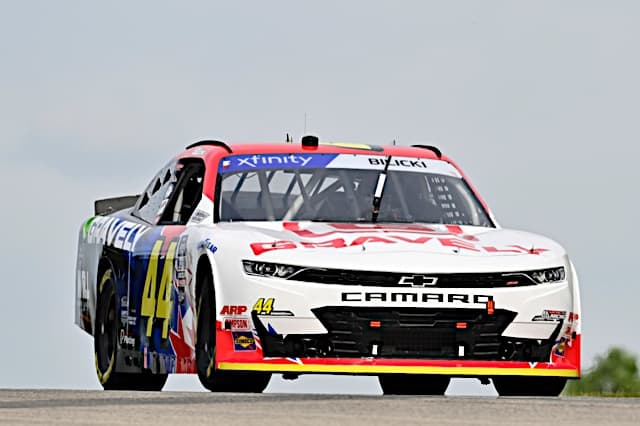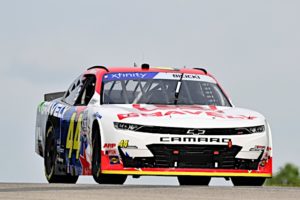 In total, Bilicki has 77 career Xfinity starts. He earned his first career top-10 finish, ninth, in the 2022 season open at Daytona International Speedway earlier this season. Bilicki also has 87 career NASCAR Cup Series starts with one top-10 finish, and 10 NASCAR Camping World Truck Series starts.
The Alpha Prime Racing driver will have to qualify on time at Watkins Glen International. The No. 45 Chevrolet Camaro SS is tied for 32nd in the owners points standings. Only five other full-time teams are behind the No. 45 in points. The Alpha Prime car is three points behind 31st, and 14 behind the top-30 in owner points.
Bilicki's No. 45 Sargento Cheese Chevrolet Camaro SS can be watched on USA Network on Saturday, August 20 at 3:00 p.m. ET. The NASCAR Xfinity Series race at Watkins Glen will also be broadcasted on the Motor Racing Network as well as SiriusXM NASCAR Radio Channel 90.
Featured Photo Credit: Photo by NKP / NKP Photo.