By Seth Eggert, Staff Writer
After four years of working with JD Motorsports both in the garage and race shop, as well as driving, Ryan Vargas parted ways with the team.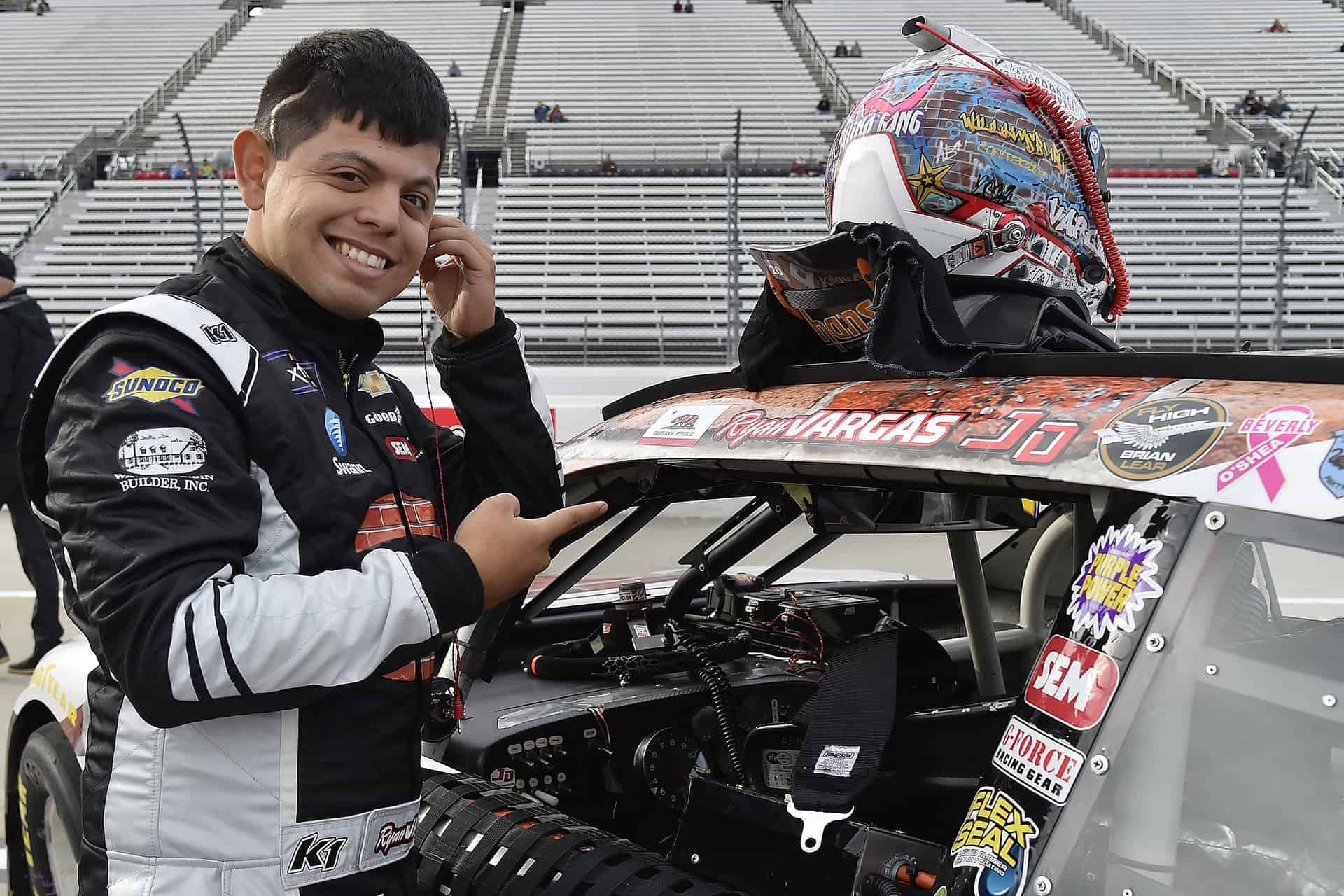 Vargas announced the decision following his final scheduled start with team in the Dead On Tools 250 at Martinsville Speedway.
Despite a mechanical issue on the No. 6 Williamsburg Contracting Chevrolet Camaro SS that cost him 20 laps, the La Mirada, Calif. native stayed out of trouble, narrowly avoiding a track-blocking accident.
Currently, Vargas ends his season 25th in the NASCAR Xfinity Series points standings with one race left for the series. The 22-year-old was not scheduled to compete in the season finale at Phoenix Raceway.
In 2022, he scored his career-best finish, sixth, with a broken carburetor in the Wawa 250 presented by Coca-Cola at Daytona International Speedway. In total Vargas had two top-10 finishes and four laps led during his time with JD Motorsports.
"I have made the decision to leave JD Motorsports following my final contracted race with the team this past weekend at Martinsville," Vargas said in a press release. "This decision was not an easy one to make, but as the year progressed, it became clear to me that I was ready to take a leap of faith and turn the page on this chapter of my racing life and career.
"I would like to thank Johnny, the entire Davis family and his team for nearly four years of experience both in the garage and behind the wheel. With two top-10's and numerous top-20 finishes, we accomplished a lot and proved that we can compete."
Moving forward, Vargas has not announced his plans, though he's alluded that he will be behind the wheel of a racecar. The NASCAR Next alum has repeatedly shown his skill in landing sponsorships from Reddit to TikTok and Critical Path Security to Williamsburg Contracting.
"For 2023 and beyond, I look to position myself in a new environment where I can be utilized as an asset both behind the wheel and within the business operations of a team," Vargas said. "While my plans are still in the air, you will still see me behind the wheel of a racecar, and I am confident I will be able to land on my feet and make the most of my next opportunity.
"When one chapter ends, another begins."
My statement on leaving JD Motorsports. pic.twitter.com/nD5HHdKXTO

— Ryan Vargas (@RyanVargas_23) October 31, 2022
Until Vargas announces his 2023 plans, he will be competing in Season 6 of Monday Night Racing. The iRacing league's season starts on Monday, November 7 at 7:00 p.m. ET on Podium eSports' Twitch channel.