By Seth Eggert, Associate Editor
Suspended earlier this season for parking at Atlanta Motor Speedway, Josh Williams earned a top-10 finish in the NASCAR Xfinity Series' return to the track.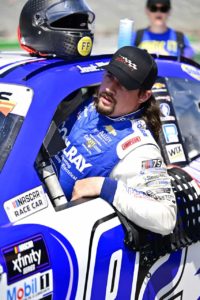 The DGM Racing driver came full circle from a moment that caught NASCAR nation by storm to his best finish of the 2023 season. In the first Atlanta race earlier this year, Williams was penalized when a failed repair attempt on his No. 92 Chevrolet extended a caution. After he was told to park due to the damaged vehicle policy, he did, at the start-finish line. Williams was suspended for the following race at Circuit of the Americas.
Though he was suspended, the ordeal did highlight some of the veteran Xfinity driver's initiatives. His hospital tours and driver development programs were among those highlighted during the ensuing marketing bonanza that followed the suspension.
Fast forward to Saturday night's Alsco Uniforms 250 and Williams was one of several that benefitted for a late-race caution. When Austin Hill spun, the No. 92 Coolray / Alloy Employer Chevrolet Camaro SS was one of just two that were not worried about fuel.
In overtime, Williams navigated his way into the top-10 as others sputtered. With just one two laps, the Port Charlotte, FL native didn't have enough time to make a challenge for the win, or a top-five. Williams took the checkered flag in ninth.
"It was fun, we struggled in the beginning with group, was super loose," Williams explained. "I didn't think it was going to get that way. The cooler it got, the looser it got. Mario (Gosselin) made some good calls on the pit box and got us in the right direction. We lost some time there but finally got it caught back up at the end. We were either going to have a wreck or a good finish and we had a good finish.
"I'm looking forward to next week now that we have some momentum to get out of this rut of bad luck. It feels good (to come here and finish the job). Chevrolet, Hendrick Motors, they're giving us all that they got. That makes a difference and hopefully we can keep it rolling for them and have some good finishes here towards the end of the year."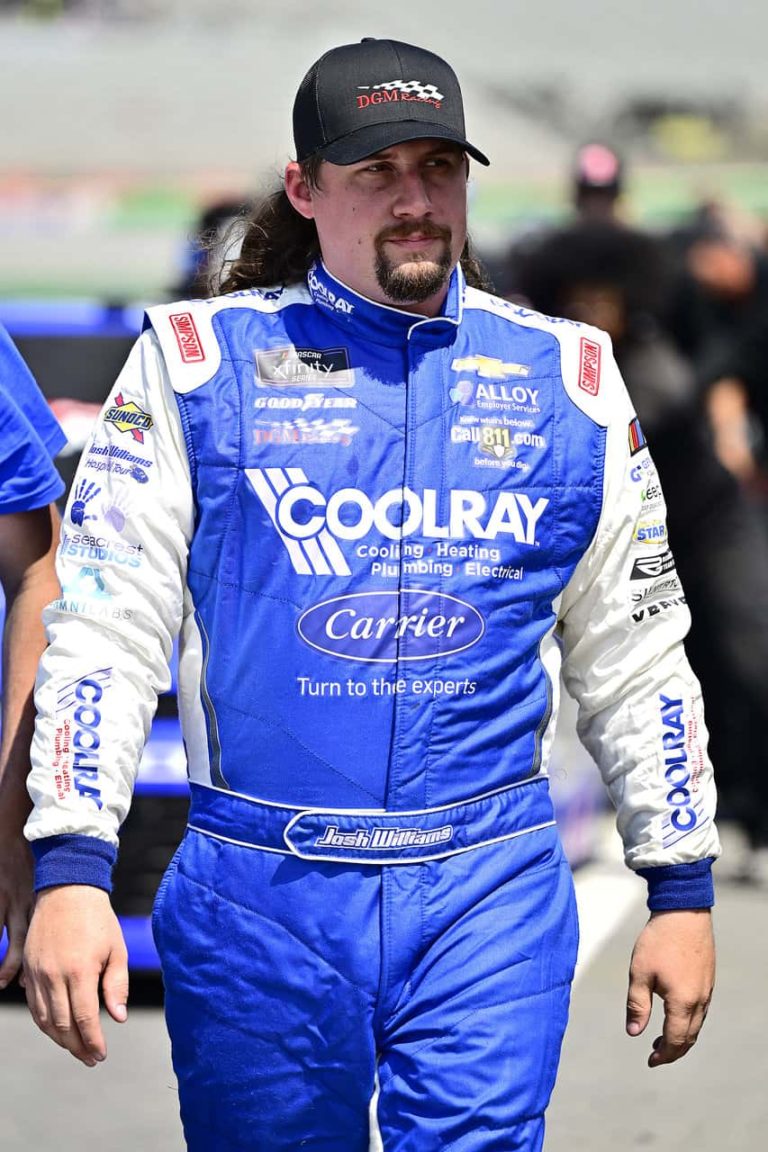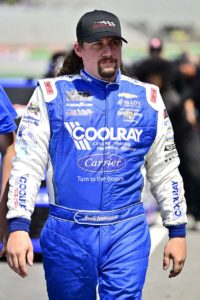 Throughout the first two Stages, Williams quietly ran inside the top-20. He was among the 10 cars swept up in 'the big one' on the backstretch on lap 89. A flat left rear tire for Riley Herbst set off a chain reaction that ended the race for multiple drivers. Luckily for Williams, his car received minimal damage.
The ninth-place finish for Williams was his second top-10 of the 2023 season. It was also his 10th career top-10 in Xfinity competition.
The top-10 finish moved the 29-year-old up from 22nd in points to 20th. Williams is 211-points below the playoff cutline, currently held by Herbst. He is also 449-points behind leader, and race winner, John Hunter Nemechek.
Next for Williams is the Ambetter Health 200 at New Hampshire Motor Speedway. In three starts at 'The Magic Mile,' he has a best finish of 19th. That was his only top-20 finish at the Loudon, N.H. track.
The Crayon 200 at New Hampshire Motor Speedway is scheduled for Saturday, July 15, at 3:00 p.m. ET on USA Network. The race will also be broadcast on the Performance Racing Network and SiriusXM NASCAR Radio, channel 90.