By Jerry Jordan, Editor
An insensitive, anti-Semitic post on social media has led NASCAR to indefinitely suspend driver and team co-owner, Josh Reaume.
A source told Kickin' the Tires, over the weekend, that Reaume, 30, posted a photo of a swastika on a social media platform. That image was apparently captured by the source and turned over to NASCAR.
Per NASCAR rules, Reaume violated Rule 12.8.1 and 12.8.1.e, "NASCAR Members shall not make or cause to be made a public statement and/or communication that criticizes, ridicules, or otherwise disparages another person based upon that person's race, color, creed, national origin, gender, sexual orientation, marital status, religion, age, or handicapping condition."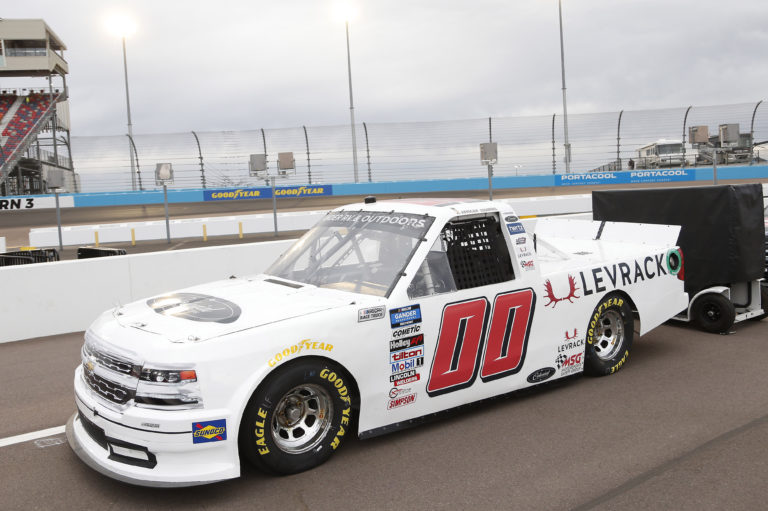 Reaume drives the No. 00 in the NASCAR Gander RV and Outdoors Truck Series and is a co-owner of the Reaume Brothers Racing team. He was born in Redlands, California and began racing go-karts in 1997. The team began racing full-time in the Truck Series in 2018. In 87 starts between the NASCAR Xfinity Series and the truck series, Reaume has one Top 10 finish. His average finish in Xfinity is 34th and his average finish in trucks is 23rd.
He was notified of the situation during the season-finale weekend at Phoenix Raceway, according to NASCAR. A message sent to Reaume seeking comment has not yet been returned.