By Seth Eggert, Staff Writer
As the NASCAR Xfinity Series approaches the one-third mark of the 2022 season, Brandon Brown aims to use his experience to his advantage.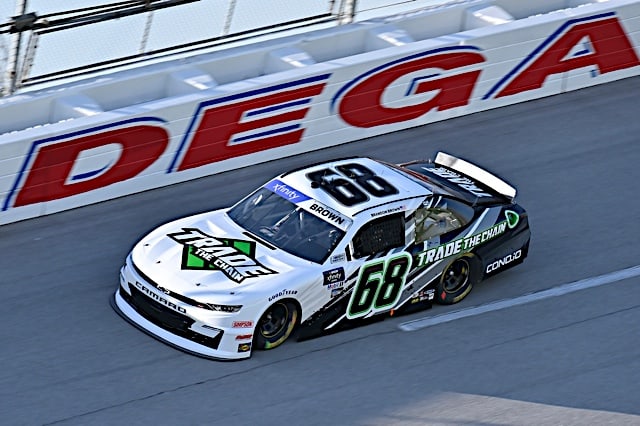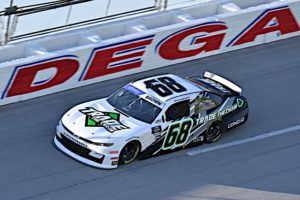 The Woodbridge, VA native has nine Xfinity starts and two NASCAR Camping World Truck Series starts at the 1-mile concrete track. Brown has one top-10 finish at Dover, which came in last season's sole race at the track.
"Having seat time is crucial for any track, especially at Dover because it's a drivers track," explained Brown. "The experience there with multiple starts in Xfinity and trucks adds a lot more confidence for me as a driver, because I am more comfortable with finding my rhythm there."
The driver of the No. 68 TradeTheChain.com Chevrolet Camaro SS aims to position his car in to avoid the chaos at 'The Monster Mile.' The high-banks of Dover often leads to a roller coaster-like feel, dropping into the corner and climbing out. That leads to a bottleneck on corner exit, often causing on-track incidents.
"We really need to focus on putting ourselves in the right place on track so that we can take advantage of people's mistakes," admitted Brown. "If only there was a way to have a moment like how Kyle Busch was at the right place, right time and get a win out of it. We just need to really focus on executing everything well that we do on track, and during our pit stops. We also need to make sure that we're not lollygagging around in the back and know when it's time to go."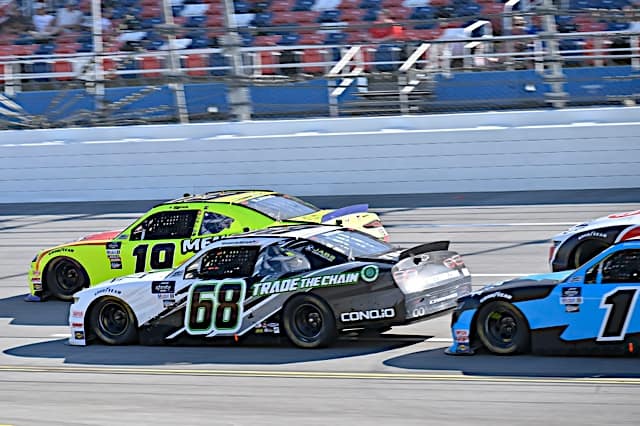 Another key to Dover is its difficult pit entrance and slow pit road speed. Pitting under green is typically a rarity at the Delaware track. However, when green flag pit stops are needed, the pit entrance is treacherous. NASCAR Cup Series champion Matt Kenseth and Cup winner Ryan Newman famously crashed attempting to enter pit road.
"It's hard to tell if you're stepping over the line just because of the perception you have inside the car. By appearance, it's fairly simple on the pit road entry like most tracks, but it's easy to overdrive it. It's easy to go over the limit."
Accidents in recent weeks have Brown tied for 14th in the championship points standings. The 28-year-old is 45-points behind the Xfinity Series playoff cutline.
"I'm trying to find a good luck charm," joked Brown. "I just need to have a better week now. The bad luck that I've had has made the time feel so much longer because we had the off week in between."
The NASCAR Xfinity Series A-Game 200 at Dover Motor Speedway is scheduled for Saturday, April 30 at 1:30 pm ET on Fox Sports 1.
Featured Photo Credit: Photo by NKP / NKP Photo.