By Seth Eggert, Staff Writer
CONCORD, N.C. – Two-time NHRA Camping World Drag Racing Series Funny Car champion Ron Capps continues to satisfy his need for speed on track in both real-life and the virtual world.
Coming off of his second title, Capps was a free agent. He took the opportunity to create his own NHRA Camping World Drag Racing team. Keeping most of his previous team intact, he brought sponsorship with him from GearWrench and NAPA Auto Parts and partnered with Toyota Gazoo Racing. The new venture has Capps running the new Toyota Supra bodies, debuting them at the Circle K 4-Wide Nationals at Z-Max Dragway in Charlotte, N.C.
Although the move to Toyota was kept under wraps by Capps, there were subtle hints online. In the Monday Night Racing league presented by Interstate Batteries, the San Luis Obispo, Calif. native stopped running cars with the Dodge logos. His car of choice also changed to the Toyota Racing machines, when the option was available. In the dual races for the Season 5 opening Sunrise 500, Capps debuted a new virtual NASCAR Gen 7 No. 28 GearWrench / NAPA Toyota Camry.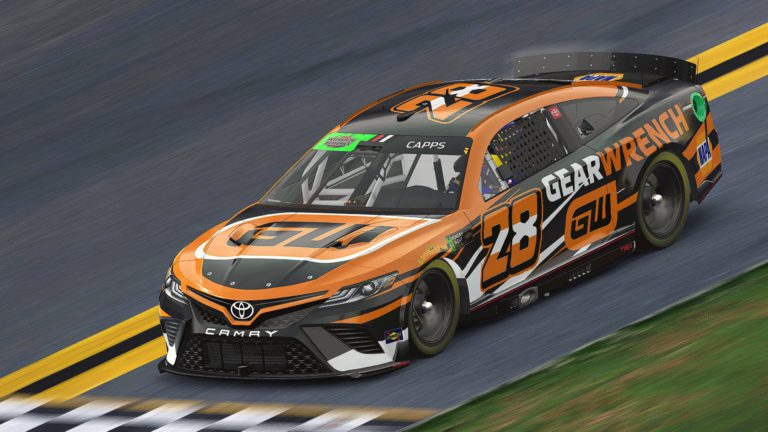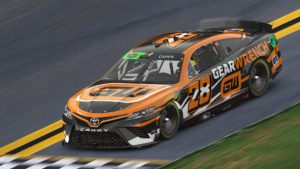 "Ford Martin asked me about a design for last week's kickoff race, the duals that I was in," recalled Capps. "I said, 'man, if you could do a GearWrench NAPA car and make it a Toyota.' It came out great. I did have a few people on the on the forums and on the Internet asking about the Toyota and watching me in that Monday Night Racing race."
Though Capps competes regularly in the Monday Night Racing league, which was founded in 2020, he's been on iRacing since the motorsports simulation platform debuted. The 56-year-old was one of the original beta testers for the sim. However, Capps' iRacing prowess shown during the COVID-19 shutdown. As iRacing stepped up to fulfill the need for speed, the NHRA owner-driver participated in multiple events on the online platform.
"I've been iRacing since they started, I was one of the original beta testers," explained Capps. "To watch it grow, but really because of the pandemic, for people like you and me, it was great. The pandemic changed life so much it was when I made the decision to become a team owner. That is mainly the reason that I said I need to do this now. I think a lot of people lives were changed, but for us, you and I, and a lot of people on iRacing you would log on, sometimes in on a morning during the pandemic and there would be almost 20,000 people online form all over the world."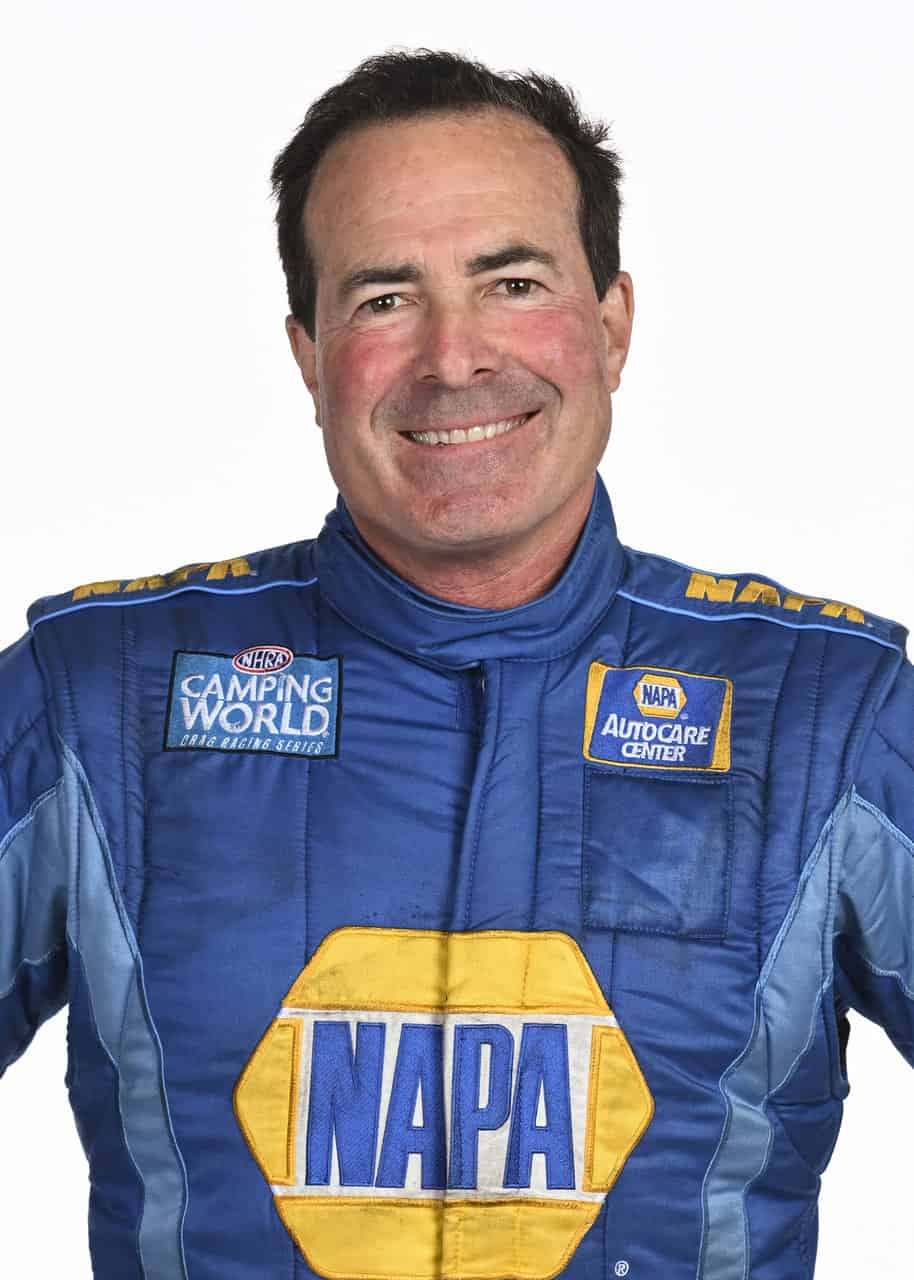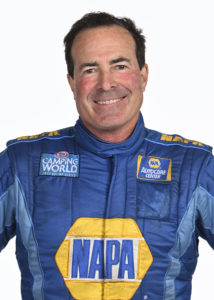 Though Capps competes in multiple iRacing events and leagues to this day, Monday Night Racing was one on his radar early in its' formation. The league, co-founded by Martin and Paul Sutton, features real-life pro drivers, motorsports media, crew members, industry personnel, and other select celebrities. The first race featured ARCA Menards Series West driver Jagger Jones, NASCAR driver Regan Smith, among others.
The first broadcasted race featured NASCAR drivers Landon Cassill, Bobby Labonte, and Parker Kligerman, iRacing's Steve Myers and Kevin Iannarelli, as well as TJ Majors and others. Some of those drivers still compete with Capps in the league today, as well as IndyCar's Conor Daly, NASCAR's Kyle Busch, Rajah Caruth, and Ryan Vargas, sportscar's Preston Pardus and Brad Perez, and other celebs.
"Getting to race all these races, I would constantly have iRacing people contacting me," stated Capps. "But I saw the first Monday Night race go up and I was actually watching to see who was in it. Then the first invite I got, I could tell right away it's going to be fun, and it was. They've got a lot of really fun people from diverse areas, other racecar drivers, media people, people in the business that knew a lot about it.
"We're getting to race with these real-life drivers, including me. To jump in and have Conor Daly, Kyle Busch, and all of these guys jump in, Monday Night Racing has always been fun. But, just to watch it unfold and grow (has been incredible)."
Though Monday Night Racing is a virtual league on iRacing, its' importance has grown on Capps. The only representative from the world of drag racing in the series has made it a point to keep Monday nights clear to be able to compete in the series. Though Capps is looking for his first win in the virtual series since Eldora Speedway in Season 1, he is still having fun week in and week out. However, now that he's an NHRA Camping World Drag Racing Series team owner, he has less time to practice each week.
"I look forward to it, I mean Monday nights honestly, it's more of a priority than it probably should be for a lot of things. I'm always making sure my flight will get me home on time. The only bummer about being a team owner now is I haven't had the time to practice for these upcoming Monday Night Racing events.
"It's on my wife's calendar. She goes book a dinner the other night with some friends who wanted to have a going away party and she's like they asked about Monday night and Tuesday, though she knows right away that Ron's racing Monday night on iRacing. It's been fun."
Capps is scheduled to start the inaugural Sunrise 500 at the virtual Daytona International Speedway 15th on Monday, May 2. Coverage of the Monday Night Racing league presented by Interstate Batteries will be on Podium eSports.
Featured Photo Credit: Photo by NHRA Media