By Seth Eggert, Staff Writer
As the 2023 eNASCAR Coca-Cola iRacing Series season approaches, Jim Beaver Esports has a new set of drivers ready to tackle the series.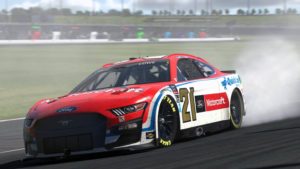 With Blake Reynolds' retirement and Michael Guest moving on to another team, Jim Beaver Esports needed a new duo to fight for the team championship. Joining the team are Malik Ray and multi-time race winner Garrett Lowe.
Lowe shifts from Wood Brothers Racing to Jim Beaver's team. The 2022 Kansas Speedway race winner will drive the virtual No. 15 Ford Mustang in 2023. It will also be the first time that he and Ray have been teamed together.
"We (Malik and I) definitely have quite a different life balance," Lowe said. "Sometimes that produces good team dynamic. I've had teammates in real life that are just like him, outgoing, it'd be good to see how that works over the course of the season. It should be good to see."
While this is the first time that both Lowe and Ray have worked together on track, they have raced each other with respect. That respect, much like the respect that Jim Beaver's former drivers had for one another, could lead to success in eNASCAR's premier series.
"(Garrett) is a pretty chill," Ray said. "Anytime I've been around him (on track), I haven't had any issues. If I'm faster than him, he'll let me go, and if he's faster than me, I just let him go. I've been racing him for like four or five years now and I haven't had any issues with him at all."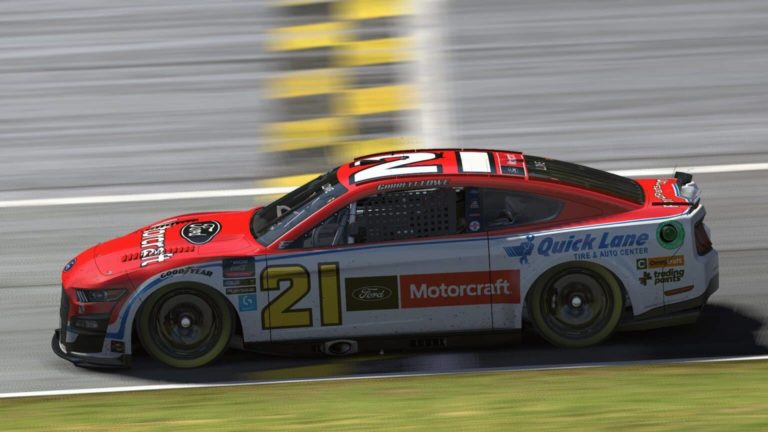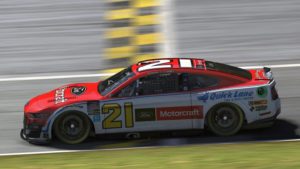 For Lowe, the decision to move from Wood Brothers Racing to Jim Beaver was an unexpected one. The real-life Late Model and Legends Car driver discovered that the Wood Brothers were leaving days before the start of Free Agency.
Having been a Ford Performance driver in both real-life and on the virtual side of competition, Lowe opted to remain loyal to the 'Blue Oval.'
"I've had a great relationship with the Ford guys so far," Lowe said. "Not only with the Wood Brothers and Renegades before that, but now Jim Beaver being a Ford team. I definitely felt like I owed my allegiance to them. Luckily enough, Jim Beaver Esports was the first one to reach out."
That loyalty to the virtual Ford Performance machines, and his real-life racing, keeps Lowe realistic with his expectations. An increase in the number of wins, and a Championship Four berth is his ultimate goal. However, his realistic goal is simply to win and make the eNASCAR Playoffs.
"The realistic goal is to get a win and get in the playoffs," Lowe said. "The 'what I want to achieve' goal is to get two wins and make the Final Four."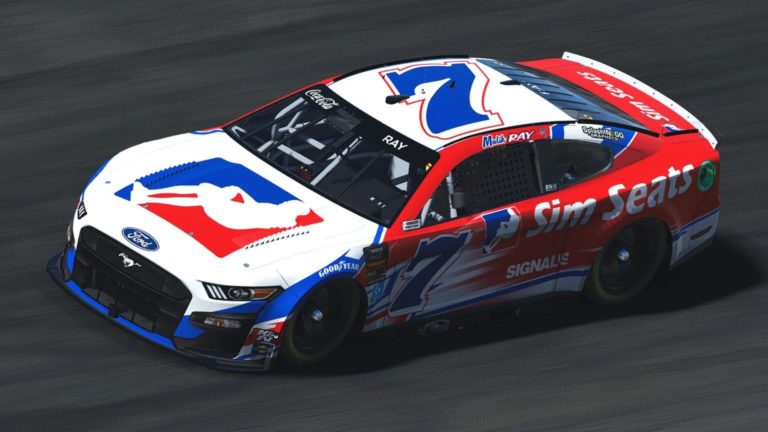 Similarly, Ray also aims to win a race and make the post-season. That goal would mark a change a pace. Besides being a new winner in the eNASCAR Coca-Cola iRacing Series, it would end a streak of relegation for the Greer, S.C. native.
"(My goal this year is) to win a race and to make the playoffs and to stop being outside of the top-20 in points at the end of the year," Ray said. "It's not fun having to race in (the eNASCAR Contender iRacing Series)."
Finishing outside the top-20 in points the past three seasons, Ray has been forced to battle his way through the eNASCAR Contender iRacing Series to get back into eNASCAR's premier series. The determination and resilience that he's shown has earned him a spot on the grid once again.
"(Returning to eNASCAR) is getting tough man," Ray said. "These past two years I've barely made it in. I've got to start practicing, otherwise I might not be here next year. I should have practiced more, but I was thinking that I was going to be fine if I didn't because it was the same weather from last year and that was not the case."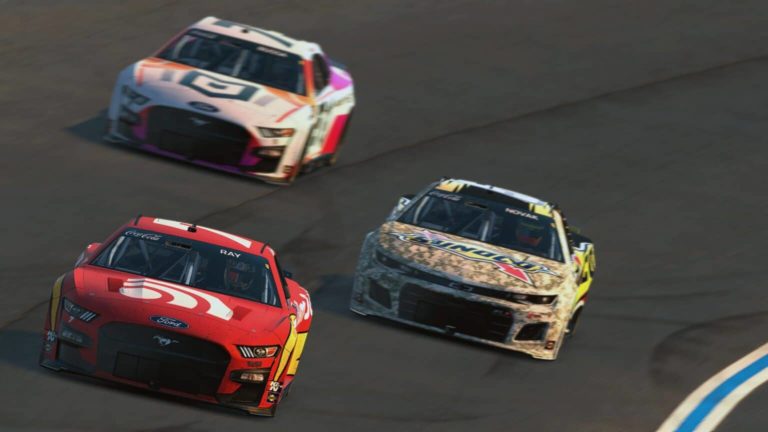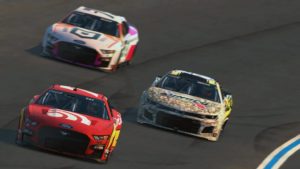 The only aspect from 2022 to 2023 that remains the same for Ray is his car number. He takes the No. 7 with him from iRacing Motorsports to Jim Beaver Esports. On the backend, he moves from the Deadzone Racing alliance to the Victory1 setup team.
The new to the eNASCAR Coca-Cola iRacing Series setup team features a mix of series veterans, Joey Brown, Kevin King, and Garrett Manes, and rookie Timmy Holmes.
Jim Beaver Esports' duo will have their first opportunity to race together in the eNASCAR Coca-Cola iRacing Series as teammates in the 2023 eNASCAR Clash on Tuesday, January 31 at 9:00 p.m. ET. All eNASCAR races are streamed live at enascar.com/live.