By Briar Starr, NHRA Staff Writer
Announced on Tuesday afternoon, JCM Racing and Tim Wilkerson will join together to compete in Funny Car as well as continue operations in Top Fuel with Tony Schumacher.
Joe Maynard, the current owner of JCM Racing, will now be a co-owner with Wilkerson Racing on the Funny Car side. Also joining Wilkerson is the current sponsor of JCM Racing, SCAG Power Equipment. SCAG Power Equipment is one of the few reasons why this special partnership was able to take place in the 2023 season.
"SCAG approached us toward the end of the 2022 NHRA season and explained that they were interested in expanding their partnership with our team and would like to have representation in the Funny Car category," said Maynard, who, as the majority owner of the Tony Schumacher-piloted Top Fuel dragster, will now field two Camping World Series entries under the JCM Racing banner in 2023.
"Naturally, we thought Tim would be an excellent fit. As a self-built business owner and someone who wears many different hats throughout his day-to-day operation, Tim is a relatable guy who appeals to the masses. He's a hard worker, a true get-your-hands-dirty type. And let's face it, what's not to like about Tim Wilkerson? He's one of the most well-liked and respected drivers in our sport."
Wilkerson, the Funny Car veteran, has been competing for 27 years in the sport and on his own as an independent. However, the Springfield, Illinois native is not only excited to join the team but is also excited to be able to compete for a championship.
"Joe and Cathi Maynard run a first-class operation, and they have a quality sponsor that was looking for a Funny Car," said Wilkerson, who has tuned and driven his machine to the final round 49 times in his career. "I've been doing this a long time, I've got a good car, and I think Joe and I partnering as co-owners on the SCAG/LRS Mustang will provide that extra boost that my team has needed to help take us to the next level where we can compete for a championship.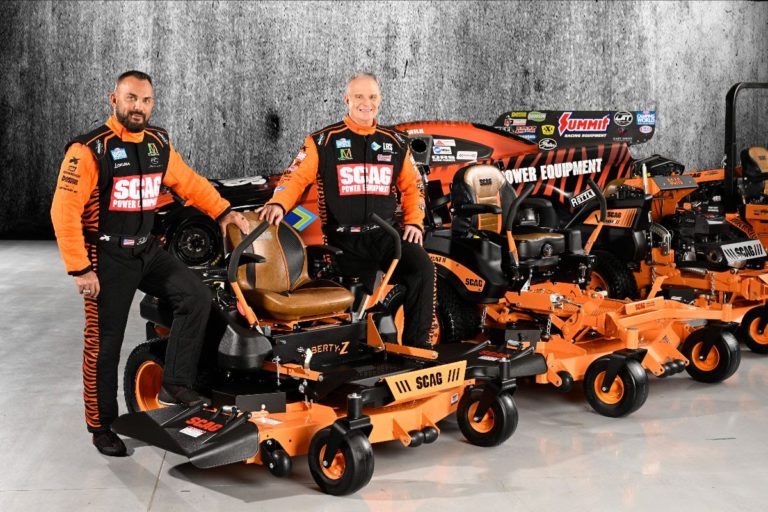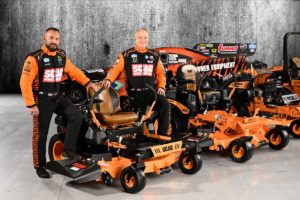 "I'm still going to run the team, but this is a great opportunity for my operation to grow. I've been trying to win a championship for many years, and this investment will allow me to run my car a little harder. I'll have access to additional personnel and the incredible team of tuners Joe has assembled at JCM. I'll never turn down another set of good eyes.
"I'm proud to represent SCAG and have their logo on the car alongside my long-term sponsors such as LRS, and Summit Racing Equipment. Summit has been with me for 15 years, LRS has been along for the ride for 23, and I can't thank them enough for their continued support. There are a lot of pluses to this new venture; no minuses at all. I look forward to this being a long-term relationship with both JCM and SCAG, and I look forward to sharing many winner's circles with the Maynards."
Additionally, with Wilkerson merging together with the Maynard Family, he will now be a teammate to eight-time Top Fuel racing champion Tony Schumacher.
The 2023 NHRA Camping World Series is slated to kick off at Gainesville Raceway for the annual NHRA Gatornationals, March 10-12.