By Seth Eggert, Staff Writer
Two excellent pit entries for Garrett Lowe netted him the win at the virtual Texas Motor Speedway while Kollin Keister won the eNASCAR Contender iRacing Series title despite his worst finish of the season.
Another caution-free race for the Contender Series proved that pit entrances and strategy were key. By being among the first to pit, Lowe jumped ahead of both Allen Boes and NASCAR Xfinity Series driver Parker Retzlaff. Once the Gastonia, N.C. native took the lead, he controlled the tempo of the race. Boes, Retzlaff, and Anthony Burroughs struggled to run Lowe down, overheating their tires, or even their engines.
After a second round of green flag pit stops, Lowe only increased his lead. From just under half a second, the gap between the first and second increased to well over a second. When the checkered flag waved, Lowe was 1.4 seconds ahead of Donovan Strauss. Burroughs, Retzlaff, and Cody Byus rounded out the top-five.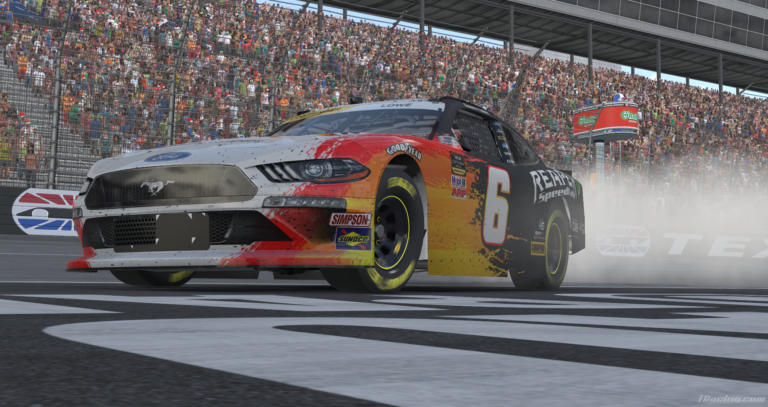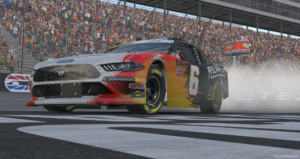 "The first run we were kind of struggling there and had a lot of work on the car during the pit stop," Lowe explained. "Great job to the whole Legacy team. Blake Near was up on the pit box tonight and got the adjustments just right for me to hold onto the win.
"I'm pretty excited (to return to the eNASCAR Coca-Cola iRacing Series). Wasn't too worried about not making it after the first couple of weeks. Then I started to struggle with the way the car was driving on this tire. Got it figured out. Definitely looking forward to next year. Got a lot of changes come with the new car and a lot to figure out. It should be fun."
Boes, Femi Olat, Nickolas Shelton, Blake Reynolds, and Dylan Ault completed the top-10. Derek Justis was the hard charger of the race, climbing 19 spots to finish 13th, and secure a spot on the 2022 eNASCAR Coca-Cola iRacing Series grid by just three points.
Already unofficially locked in after Darlington Raceway, both Keister and Briar LaPradd had uncharacteristically poor finishes at Texas. LaPradd was forced to make an unscheduled pit stop before halfway due to overheating issues. Keister meanwhile hit the pit entrance commitment cone and received an unsafe pit entrance penalty as a result.
Despite the poor finish, Keister wins the eNASCAR Contender iRacing Series championship by just three points over Strauss. It marks the second consecutive title for Norse Force Racing in the rebranded eNASCAR iRacing Pro Series. Isaac Gann won the title for Norse Force in 2020.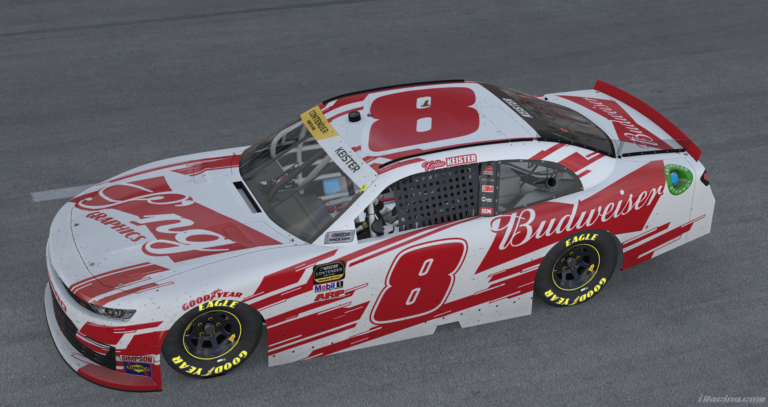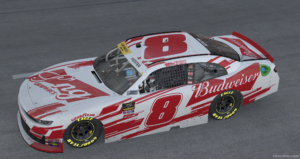 Unofficially, pending certification of the final points standings, the eNASCAR Coca-Cola iRacing Series with have nine rookies for the 2022 season. Ault, Kaden Honeycutt, LaPradd, Retzlaff, and Strauss locked themselves onto the 2022 grid after Darlington. Collin Bowden, Liam Brotherton, Brian Mercurio, and Kyle Peddle unofficially clinched a spot at Texas.
Brotherton's battle for a spot on the 2022 eNASCAR Coca-Cola iRacing Series grid came down to a tiebreaker with veteran Malik Ray. The duo tied on points with the Elliott Sadler eSports driver's best finish, a third place at Dover Motor Speedway, beat Ray's 11th-place at Homestead-Miami Speedway.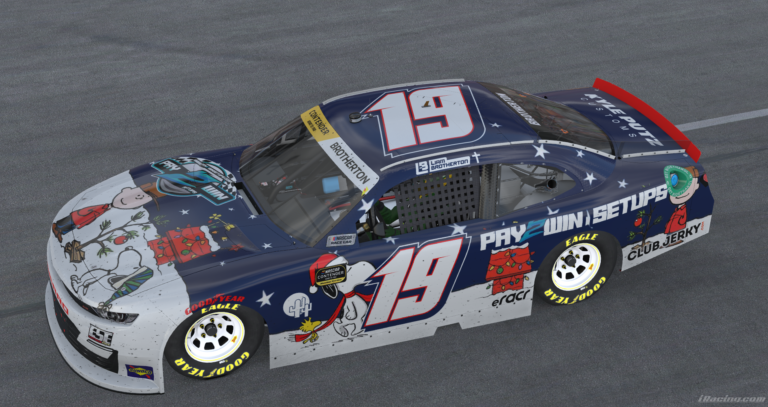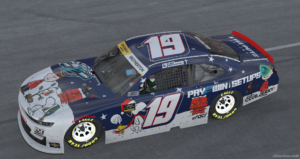 The disappointment for Ray missing the 2022 eNASCAR Coca-Cola iRacing Series was short-lived. Shortly after the completion of the eNASCAR Contender iRacing Series season, Bob Bryant announced his retirement from the Coca-Cola Series. Bryant had been locked in after he won at Auto Club Speedway and made the playoffs for Kligerman Sport. That moves Ray, pending certification, onto the grid.
Unofficially, Jake Nichols is the first driver out, missing the grid by one point. Joining Nichols as 2021 eNASCAR Coca-Cola iRacing Series drivers that have been relegated are Burroughs, Ashton Crowder, Brad Davies, Ryan Doucette, Jake Matheson, Zack Nichols, Chris Shearburn, and Brian Schoenburg.
The results:
1. 6-Garrett Lowe [3], 2. 51-Donovan Strauss [6], 3. 62-Anthony Burroughs [9], 4. 42-Parker Retzlaff [1], 5. 27-Cody Byus [4], 6. 21-Allen Boes [2], 7. 18-Femi Olat [12], 8. 5-Nickolas Shelton [7], 9. 66-Blake Reynolds [13], 10. 40-Dylan Ault [10], 11. 53-Brandon McKissic [16], 12. 41-Brian Mercurio [28], 13. 31-Derek Justis [32], 14. 24-Jake Nichols [5], 15. 74-Taylor Hurst [19], 16. 10-Kaden Honeycutt [20], 17. 54-Kyle Peddle [23], 18. 46-Collin Bowden [18], 19. 36-Chris Shearburn [25], 20. 28-Casey Tucker [24], 21. 4-Jordy Lopez Jr [15], 22. 19-Liam Brotherton [22], 23. 1-Malik Ray [27], 24. 7-Blade Whitt [29], 25. 98-Ashton Crowder [11], 26. 99-Michael Cosey Jr [17], 27. 77-Ryan Doucette [30], 28. 23-Christian Pedersen [33], 29. 35-Briar LaPradd [14], 30. 04-Darik Bourdeau [21], 31. 8-Kollin Keister [31], 32. 57-Seth DeMerchant [8], 33. 52-Jake Matheson [34], 34. 90-Daniel Eberhardt [26].
Lead Changes: Eight among four drivers.
Lap Leader(s): Parker Retzlaff 1-20, Allen Boes 21-46, Nickolas Shelton 47, Michael Cosey Jr 48-59, Garrett Lowe 60-89, Allen Boes 90-91, Nickolas Shelton 92-93, Michael Cosey Jr 94-105, Garrett Lowe 107-134.
Laps Led: Garrett Lowe 59, Allen Boes 28, Michael Cosey Jr 24, Parker Retzlaff 20, Nickolas Shelton 3.
Hard Charger(s): 31-Derek Justis (+19).
Caution Flags: None.
Margin of Victory: 1.480 seconds.
Time of Race: One hour, 11 minutes, 27.211 seconds.
Average Speed: 168.781 MPH.
Pole Winner: 42-Parker Retzlaff, 29.382 seconds (183.786 MPH).
Fastest Lap: 10-Kaden Honeycutt, Lap 45, 30.057 seconds (179.659 MPH).
Strength of Field: 6,976 average iRating.
Featured Photo Credit: Photo by Seth Eggert / Kickin' the Tires