By Seth Eggert, Staff Writer
As different sim racing platforms have gained prominence in recent years, drivers such as Anthony Alfredo, Rajah Caruth, and Parker Retzlaff have been at the forefront. The three drivers, among others, have often used the phrase 'sim to reality.' However, the concept of using sim racing, whether it's iRacing, rFactor, Le Mans Virtual or other platforms, and using it to launch a professional career with real-world racing is not exclusive to drivers.
Justin Melillo's 'Sim 2 Reality' Journey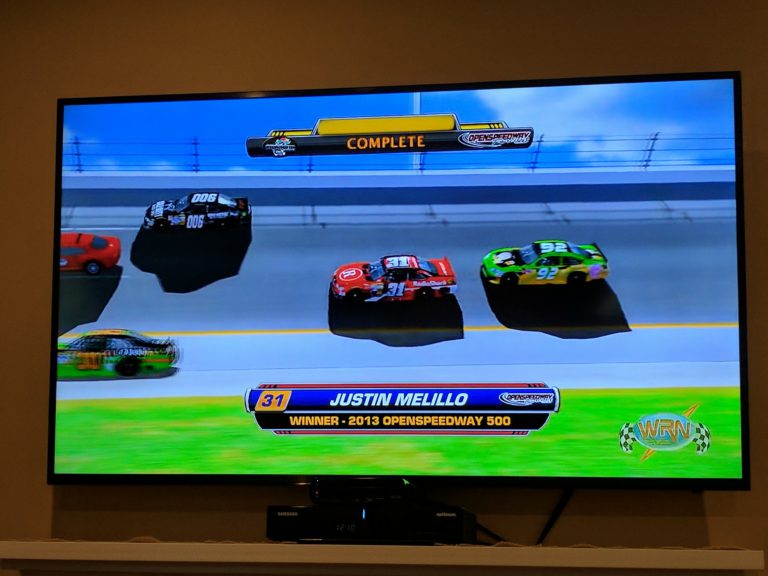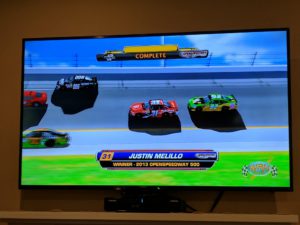 The world of broadcasters, pit reporters, and journalists is growing as some have used iRacing and eSports to launch or enhance their platform. One of the journalists that has set the benchmark for reporting on the world of sim racing is Traxion.GG's Justin Melillo. The Hofstra University graduate began with Open Speedway and FTF Racing on NASCAR Racing 2003 (NR2003), though he wasn't covering eSports at the time.
2014 saw Melillo join The Racing Experts. He started out by covering the real-life NASCAR Touring Series. When Melillo received his first hardcard in 2019, he decided to take on a project that would make him stand out in the media corps.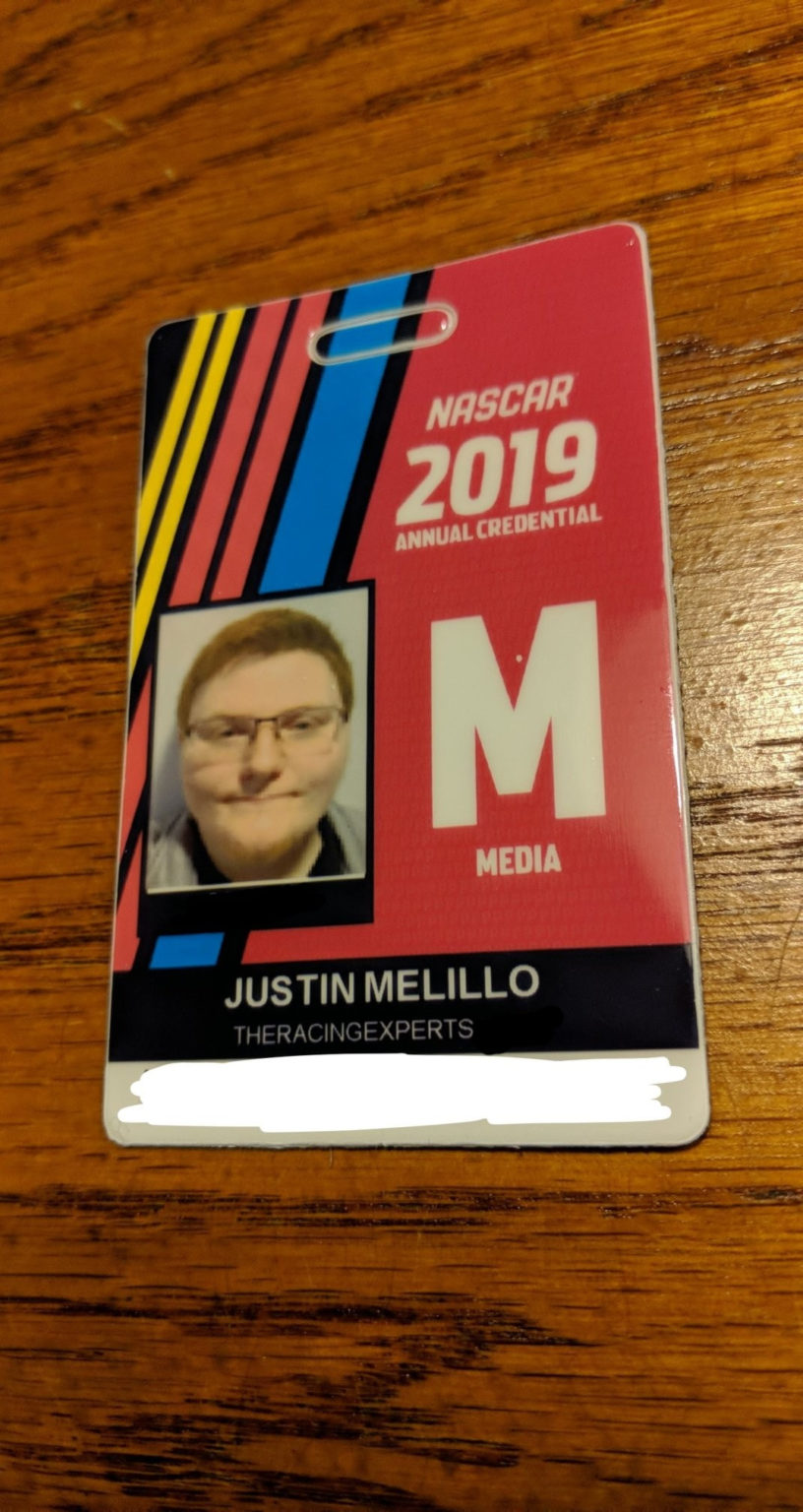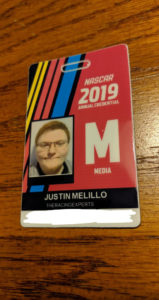 "It wasn't until 2019, when I received my first NASCAR Hard Card, that I decided I wanted to do something to stand out among the media ranks," recalled Melillo. "When working in the media center, it's tough to stand out. Guys like Dustin Albino, Davey Segal, Zack Sturniolo and John Haverlin have done a great job and separate themselves from the rest.
"While I was driver down to the 2019 season opener in Daytona Beach to cover the real-life 500, I had watched the draft earlier in the month. Saw that teams were starting to get involved. Real teams, like Roush Fenway, at the time, as well as the Wood Brothers, Joe Gibbs Racing, JTG Daugherty and JR Motorsports.
"Then they had other teams join the field that were owned by drivers, like Burton Kligerman eSports and Clint Bowyer Racing. Then there were some eSports teams like G2 and Renegades, and it was like, eSports are taking off right now in the world of Overwatch, Fortnite, League of Legends, and others… why not NASCAR eSports?"
Finding a Niche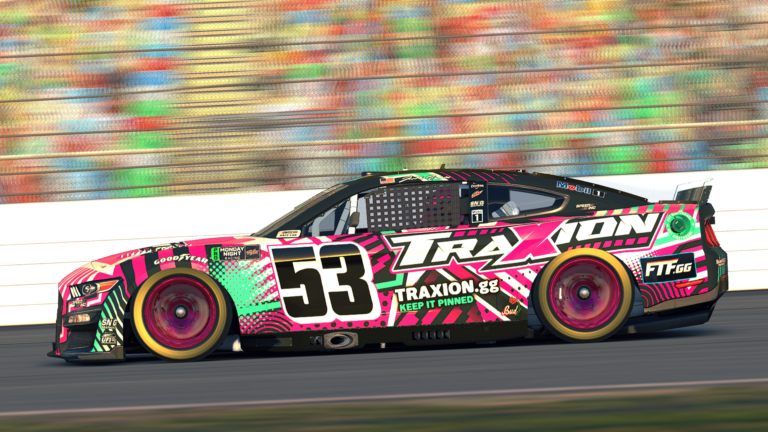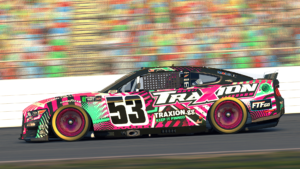 On iRacing, Melillo has separated himself from others with his in-sim photography. In addition to taking photos first for The Racing Experts, and now for Traxion.GG, his photos have graced Kickin' the Tires, NASCAR.com, and other outlets. Post-race in Monday Night Racing, FTF Racing, and other leagues, competitors often turn to Melillo to get photos of their virtual racing machines. The Port Jefferson Station, NY native has embraced the multimedia side of journalism, finding a niche style that fits his reporting.
"After finding a reporting style I liked in doing eNASCAR reports, I've somewhat modeled my real-world reporting after it," reflected Melillo. "What I mean is that I bring a camera with me to the track and become a bit of a multimedia journalist. I feel like words are important, but images are just as important. Having the ability to have both at all times is something to elevate your work above the rest."
'Sim 2 Realities' Evolution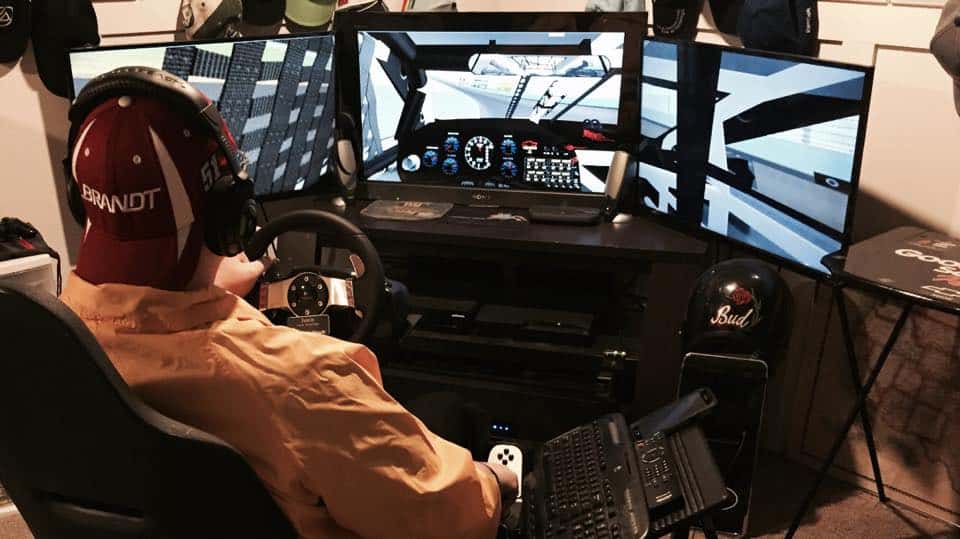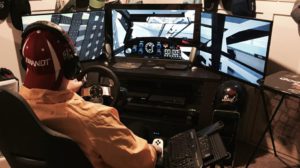 While the world of sim racing is continuing to grow, it is still finding its' footing. The stereotypical notion that those competing at the upper levels of sim racing are just kids. However, several in the eNASCAR Coca-Cola iRacing Series, including Caruth and Retzlaff have translated their virtual success into the real world. Garrett Lowe, the most recent winner in the series competes in Legends Cars.
Though the stereotypical thoughts on sim racing is slowly being chipped away, there is still work to be done. Only recently have drivers from the eNASCAR Coca-Cola iRacing Series competed on stage in front of an audience, similar to other eSport competitions. Events like the Pro Battle hosted by Charlotte Phoenix at the Carolina eSports Hub allow audiences to get a better idea of the how sim racers compete.
"People think these are a bunch of kids with no life and are just good at video games, but that's far from the truth," explained Melillo. They are dedicated racers, albeit on a computer as a medium instead of a real-world racecar, but the racing and the competition level is unlike anything I've ever seen.
"You get different backgrounds from all over. Some of these guys have a real racing background going on at the same time. Some are getting real-world opportunities now from the sim. The production level is unmatched. Did I think it would get to this level though? I thought it could if enough people cared, but unfortunately, I still don't think we're where we can be."
Melillo Reflects on Where he is Today Thanks to Sim Racing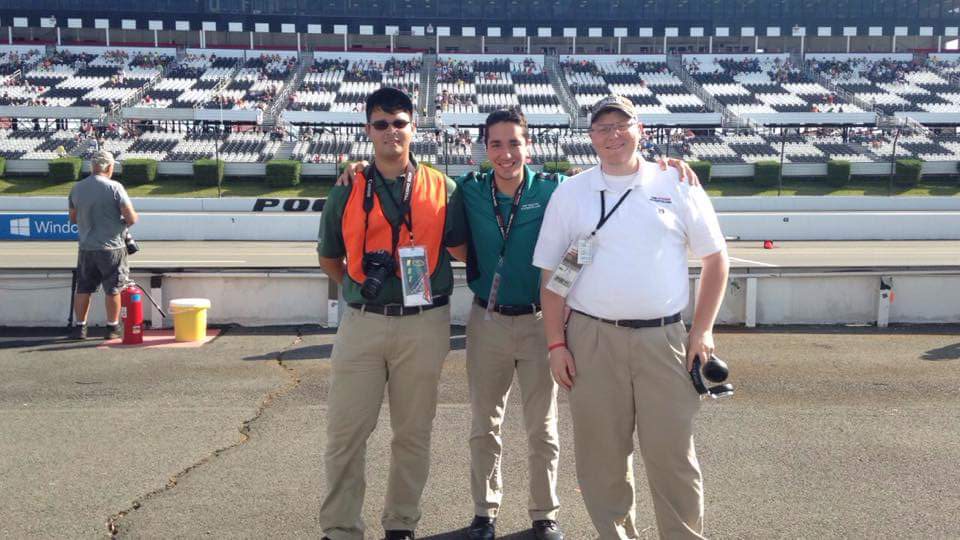 While sim racing's journey is still finding its' path, Melillo credits sim racing for getting him to where he is today. Like growing number of journalists, he can trace his journalist roots all the way back to competing with The Racing Experts' Dominic Aragon in a league on NR2003. Melillo translated that into an opportunity with The Racing Experts, and then one at the track, graduating college, and more.
"I wouldn't be where I am today without iRacing, NR2003, sim racing, computer racing, whatever," stated Melillo. "I met Dominic Aragon RACING HIM in an NR2003 league. Then I got to write for TRE. Then I got to go to the track. I wouldn't have graduated college without it – I did my internship with OpenSpeedway. I wouldn't have a job right now without it – Traxion.GG is all about sim racing, eSports, racing games. I'm blessed."
For Melillo, 'Sim 2 Reality,' is more than simply just a concept. The phrase literally helped him become the journalist that he is today.
*Editors' Note: This is the first in a series of articles on both drivers and journalists using sim racing and 'Sim 2 Reality' to advance their careers.
Featured Photo Credit: Photo Courtesy of Justin Melillo