By Seth Eggert, Associate Editor
The new era of endurance racing, featuring the LMDh, presents new challenges for mainstay teams. Among those for teams like Cadillac Racing's Action Express, is the opportunity to compete in the 24 Hours of Le Mans.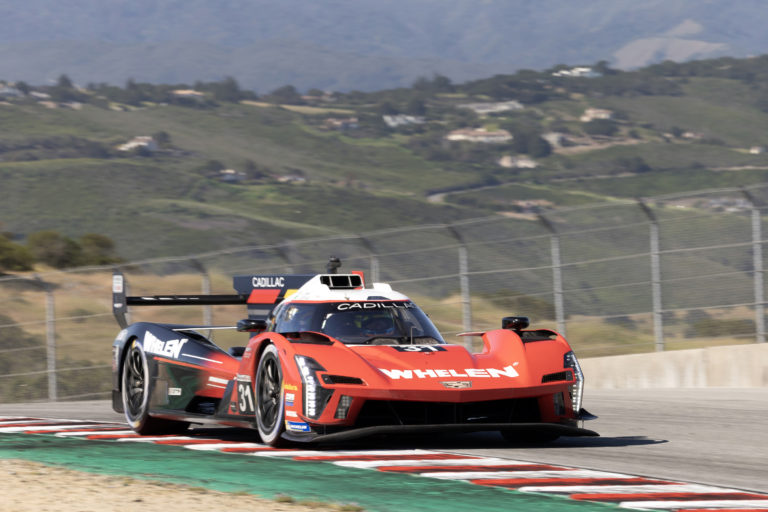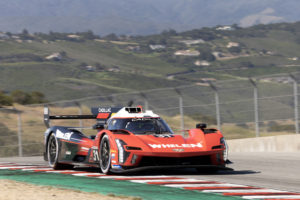 The twice-around-the-clock classic at Circuit de la Sarthe reaches its 100th anniversary in 2023. The 2023 running of the event marks the first time in over 40 years that multiple American-based teams will have the opportunity to compete for the overall victory. In addition to Action Express' Cadillac, Chip Ganassi Racing will have two Cadillac LMDh prototypes in the race as well.
For Action Express, which was founded in 2010, the 24 Hours of Le Mans meant that all hands were on deck preparing for the prestigious race. Josh Stoltz, the assistant to special programs, had a hand in various areas helping the team to get the car ready to ship to Le Mans, France.
"Le Mans is another challenge," Stoltz explained. "It was a lot of long nights at the shop to prepare, a lot of figuring out what we're going to do just hospitality wise. For Le Mans it wasn't so much planning what we do when we get there, but how we're going to get there and then what are we going to do when we get there."
Stoltz has other experience in motorsports. He worked for both Reaume Brothers Racing and Team Alpha Prime in the NASCAR Craftsman Truck Series and Xfinity Series respectively. The workloads ultimately are about the same between IMSA and NASCAR, but the time away from home is staggered differently.
"With sports car racing in general is not like NASCAR, where in NASCAR it's come home from the track, get the next car ready, and you'll leave in three-to-four days," Stoltz stated. "In endurance racing, you get a little bit more time at home, but you're gone for a longer amount of time. For Daytona, we were gone for a full two weeks with the Roar and then the actual Rolex 24. It adds up to around the same time that we're gone, but then you have testing on top of that. In sports cars testing is still allowed."
One of the areas that Stoltz helped with happened to be prepping and loading the container that brings the Action Express Cadillac to France. From inventorying everything in the container to strapping parts and equipment down, the work is tedious. However, being a part of the team that is representing the United States in the historic event is something that hasn't sunk in for Stoltz just yet.
"I've helped out with minor work on the cars but what I've mainly been doing is helping prep and load our container that we sent a few months ago to France," Stoltz said. "We had to weld a bunch of racks in so we can actually put load bars and strap things down. That was an eventful day."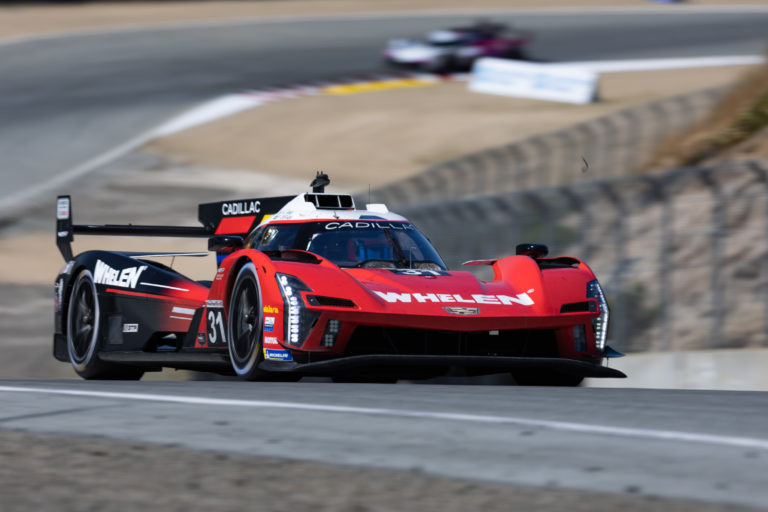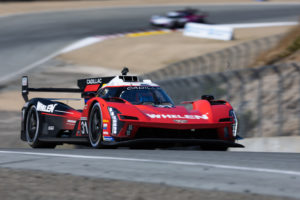 Competing in the 24 Hours of Le Mans means that the No. 311 Action Express Cadillac V-Series R is challenging multiple powerhouse teams including Ferrari, Porsche, and Toyota. In total there are 16 entries in the Hypercar class. While Action Express has won the Rolex 24 Hours of Daytona three times, as well as historic races at Sebring, Road Atlanta, and Watkins Glen International, Le Mans is a different beast.
With three entries from powerhouse IMSA teams, Cadillac has a strong base to start with. Though the Cadillac brand has not competed at the 13.626 km track, it's sister GM brand Corvette has in the GTLM category. Though Stoltz will be watching from the U.S., he's hopeful that the team can finish on the lead lap, if not score a podium in their maiden Le Mans race.
"I'd say, overall, it'd be good for Action Express, good for us, if you have a podium for Cadillac," Stoltz said. "I think it'd be good for all three cars to finish on the lead lap, it doesn't matter if it's third, fourth, fifth, or first, third, and fifth, just as long as all three of them are on the lead lap and finish. That'd be freaking amazing."
Another difference in Le Mans compared to Action Express and Cadillac Racing's experience in IMSA is the use of tire warmers. After incidents in the Six Hours of Spa, the ACO, Le Mans' governing body, allowed for the return of tire warming blankets for the 24 Hours of Le Mans specifically.
The use of that technology is radically different from IMSA competition. Tire warmers are outlawed in the United States-based championship. The most teams can do is lay their Michelin tires out in the sun to 'warm them.' The tire warmer ban, had it been in place for Le Mans, could have proved to be an advantage for the American teams. Ultimately, it's just another variable that Action Express and Cadillac faces.
"For figuring out strategies would be a little bit too soon to figure that out, but I know logistics wise, it was a huge curveball," Stoltz admitted. "That car has been prepped knowing it is going to France ever since we got it. It's always been 'well, we're planning this, this, and this.' We didn't have to worry about that big tire warmers until we got to Laguna Seca and it's like 'we got to worry about that now.'"
At Le Mans, Action Express hopes to turn heads with their driver line-up of Pipo Derani, Alexander Sims, and Jack Aitken. The trio won the 12 Hours of Sebring earlier this year. Derani and Sims also scored a podium at Laguna Seca. The duo sits third and fourth in the GTP points standings, 25-points out of the lead.
The 24 Hours of Le Mans is scheduled for Saturday, June 10 at 9:00 a.m. ET on MotorTrend TV. The race will also be streamed on MotorTrend +.