FORT WORTH, TX (September 25, 2022) – A strong showing in qualifying and during his heat races on the opening day of action in the C. Bell Micro Mania at Lil' Texas Motor Speedway resulted in Lumberton, TX teen, Ryder Wells, locking into the B-main.
Wells started the race in 11th as two-time NASCAR Champion Kyle Busch led the field to the green. He held his position for a couple of laps before being pushed up into the outside wall along the front stretch. The contact temporarily upset the handling of his car and Wells fell to the back of the 22-car field. However, Wells refused to give up and drove his No. 24 Kickin' the Tires Outlaw Non-Wing Micro back up 16th before running out of laps.
The finish wasn't enough to transfer into the A-Main and compete for the big money but it was one spot ahead of 2021 NASCAR Xfinity Series Champion Daniel Hemric.
"That was a blast," Wells said, after taking a few minutes to reflect on his race upon coming off the track. "I raced as hard as I could and kept it in one piece. I was battling to move up and got into the wall. We had a long green flag run after that and that hurt us a little because the tires really heated up and the increased air pressures made handling tougher. But I was still able to race and I am so happy that I was in the B-Main against Kyle Busch."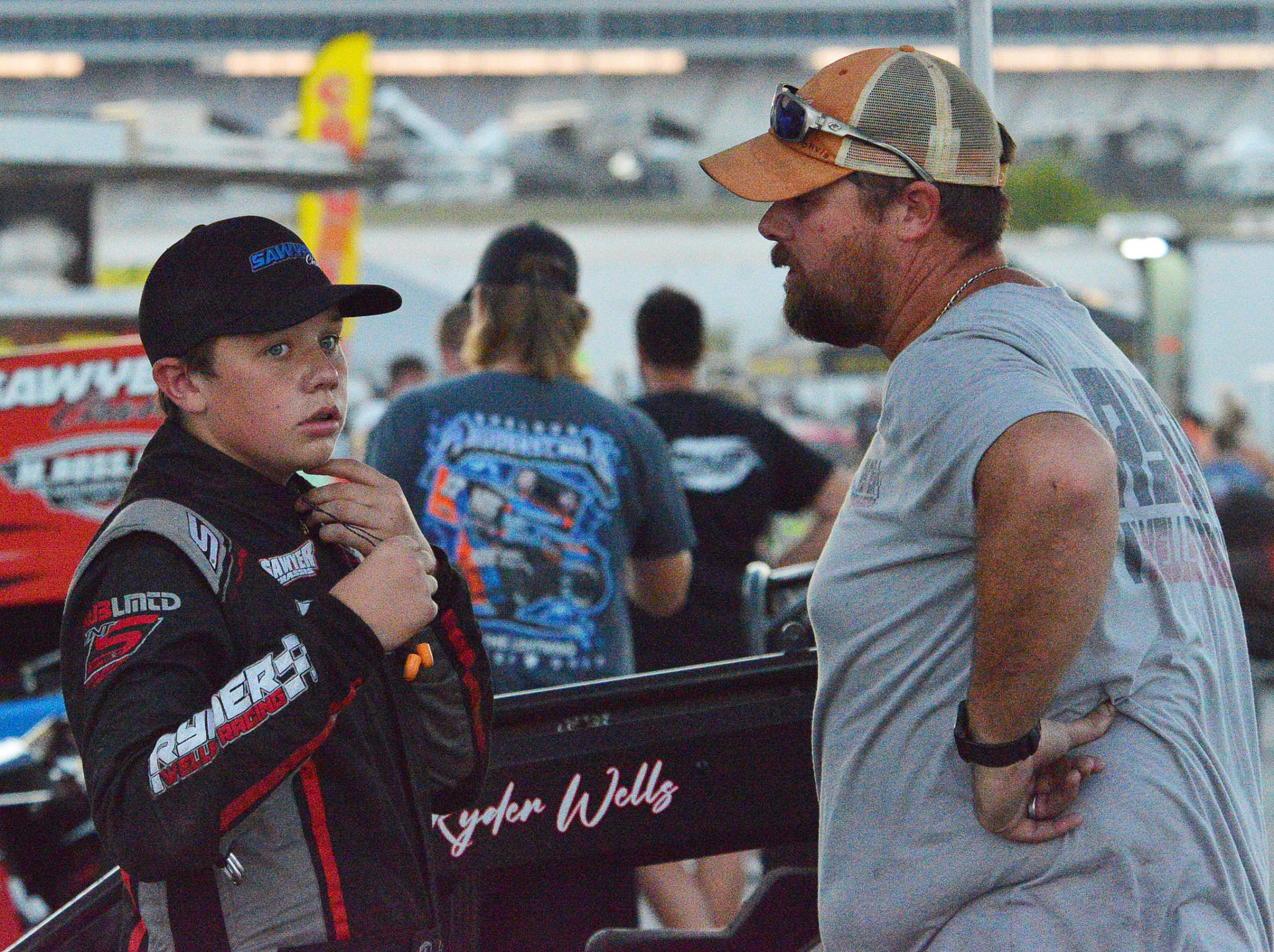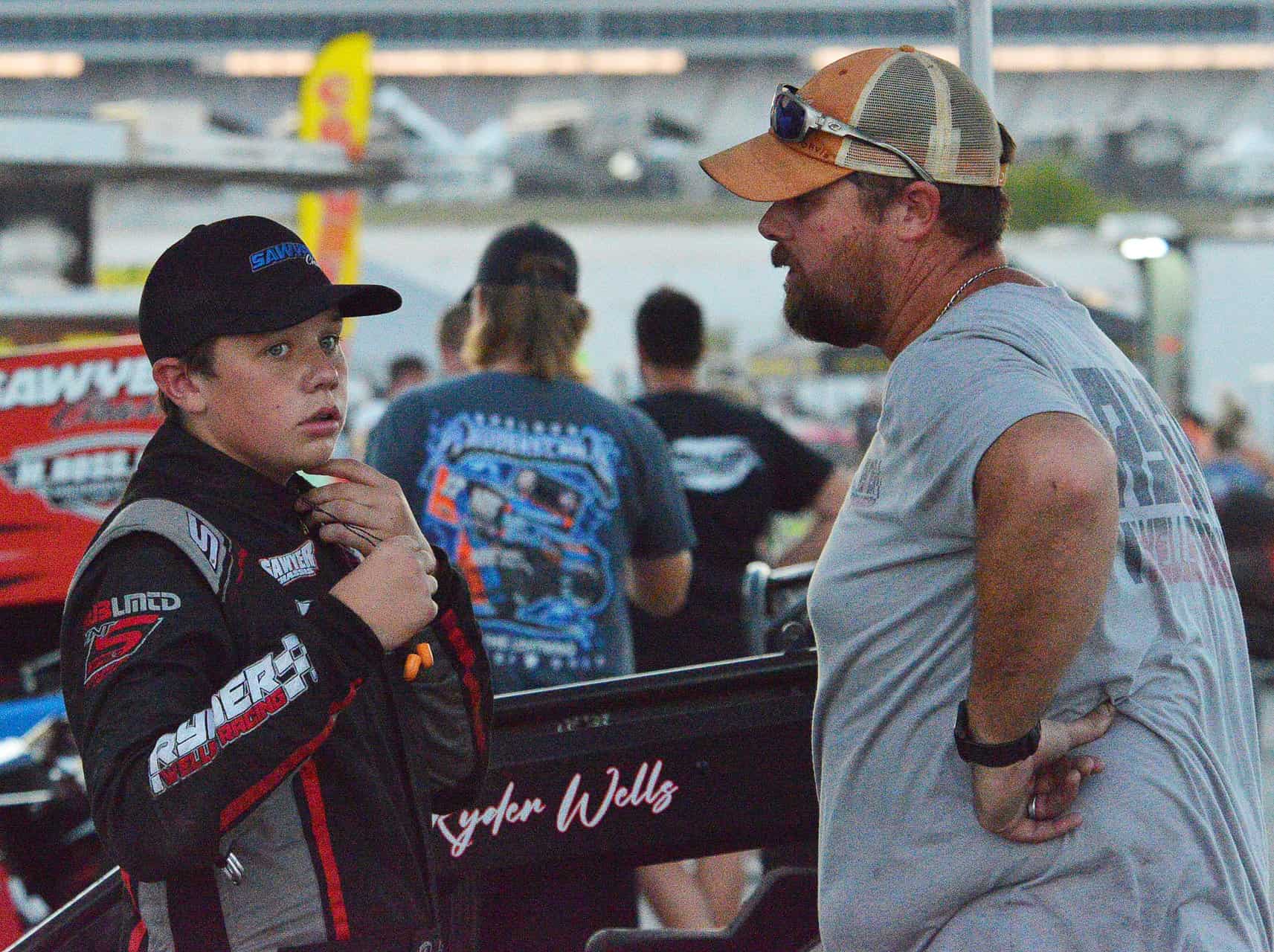 Busch finished the race in fourth after overdriving his car while racing side-by-side with 2020 Camping World Truck Series Champion Sheldon Creed, the eventual heat race winner.
"I learned a lot and so did my team. We all worked on the car and my Sawyer Chassis Bullet was fast in qualifying and Thursday's preliminary heat races," Wells said. "My qualifying time (12.852 seconds) was better than Kyle's (Busch's 12.879 seconds) and Sheldon Creed's (12.981 seconds). They just made better adjustments on their cars for the main event.
"We will take what we learned and use it to help us going forward. I want to thank the team at Sawyer Chassis, my sponsor Kickin' the Tires, Christopher Bell and Texas Motor Speedway for hosting the race and most importantly, my mom and dad, who not only cheer me on but work hard so that I can follow my dreams."
Follow Ryder Wells on Twitter, Instagram and Facebook at: RyderWRacing
For sponsorship inquiries, photos or driver interviews and appearances, contact Jerry Jordan, Kickin' Marketing and Consulting at 409-498-1074 or by email at jerry@kickinthetires.net.