FORT WORTH, Texas – As the NASCAR Xfinity Series start their Playoff charge to determine the 2022 champion, Austin Hill held a slight edge above the cutoff line by just 11 points. With the Round of 12 containing much unpredictability with tracks like Talladega Superspeedway and the stress of Charlotte Motor Speedway ROVAL, some pointed to Texas Motor Speedway as the track to survive the most.
A third in Stage 1, a sixth in Stage 2 and a second place finish at the drop of the checkered flag, Hill earned the third most points out of the field to increase the gap in his postseason run to 30 points above the cutoff line.
"I think with the issues people had that it helped our situation," Hill shared after the race. "We were already plus 11 above the cut line coming in, so we had a really solid day and gained a lot of points. But those points can vanish going into Talladega. All it takes is for someone to make a mistake, pushing too hard, and you get wrecked where you don't get any stage points and don't finish. We've just got to run a smart race at Talladega.
"I think if we can make it through Talladega with a solid stage points day with a top-10, even a top-15 heading into the Roval and you'll be able to sleep a little bit better."
It nearly wasn't that kind of day. Over the course of 17 laps across three caution periods, six of the 12 Playoff drivers were involved in crashes, altering the course of their days. Along with Jeremy Clements having ignition issues, Hill knows how close he could have come. He saw how close it could have been with the biggest crash of the race on Lap 116 when Justin Allgaier and John Hunter Nemechek collided and collected several others. All that happened while Hill slipped on by on the low side unscathed.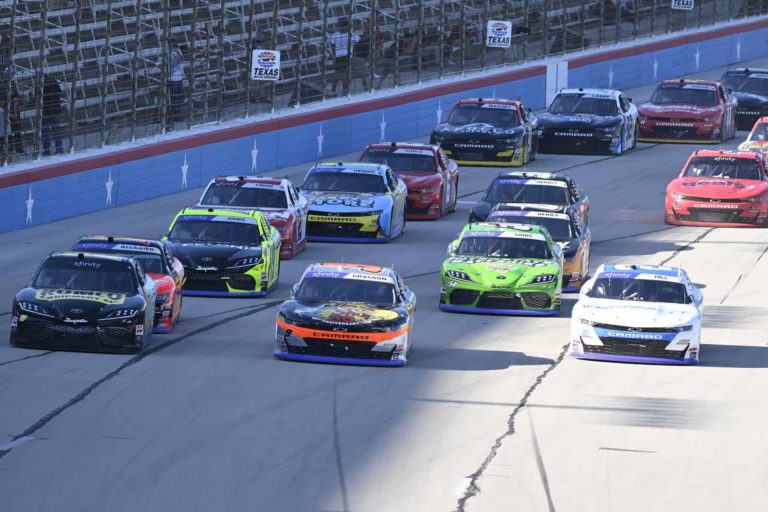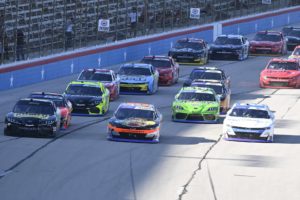 "I don't know how close the call was," said Hill with a sigh of relief. "But I had the one restart where I was behind the 9 then got to his inside when I was bottom of (Turn) 2, then the 7 and 18 had that big crash. My spotter said, 'Keep coming, go low. Stay left.' I looked to my right a little bit and I just see cars wrecking, and I thought, "Oh, I'm about to head to the outside wall." I got through it, but I told my spotter to not scare me like that again. It kinda scared me a little bit, thought we were heading to the outside wall and that our day was done like a lot of those others were."
It might help him sleep better during the week, but tonight may be tough considering how fast the No. 21 Bennett Transportation and Logistics Chevrolet was in the closing laps. In the final green flag run, race winner Noah Gragson was held up by lapped traffic both during earlier pit stops and at the end of the race where the gap closed to under a second. Time ran out as all 200 laps ticked away giving Gragson his fourth win in a row, tying a record only matched by Sam Ard in 1983.
As for Hill, he could only look back at what could have been.
"We just kinda ran out of laps," continued Hill. "A little frustrated, but I'm just glad we had a fast Camaro today. When we started the race, we really weren't where we wanted to be. We were competitive. I still was tight and needed to be a little bit better, but this is something to build off of, especially when we go to Vegas. I think that's going to help us there.
"Overall, a solid effort. I'm happy to finish second, but frustrated at the same time because you know you're going to Talladega next weekend and anything can happen. It would have been nice to lock in."
Gragson's lead during the final run was nearly 4 seconds before their final pit stops, but with the timing of the pit cycle in collaboration with lapped traffic on the track, Hill could sense his pace quickening but realized the potential was slipping away as fast as the two were ticking off similar lap times in the end.
"I was definitely closing in on him. He had a pretty big lead on me, then he got held up. I was closing in on him, but we just kinda evened out the last 10 laps. Nothing I was doing – changing my line and things like that – was helping. I gave it my all and that's all it had. I couldn't go much harder."
It would be much easier for Hill by just winning. Not only does he get the sensation of victory but it locks him and his team into the Round of 8, making Talladega and the ROVAL worry-free, stress-free and all-in-all, simply more fun to compete.
"He's (Gragson) had enough friggin' wins this year," he joked, sprinkling in a bit of optimism.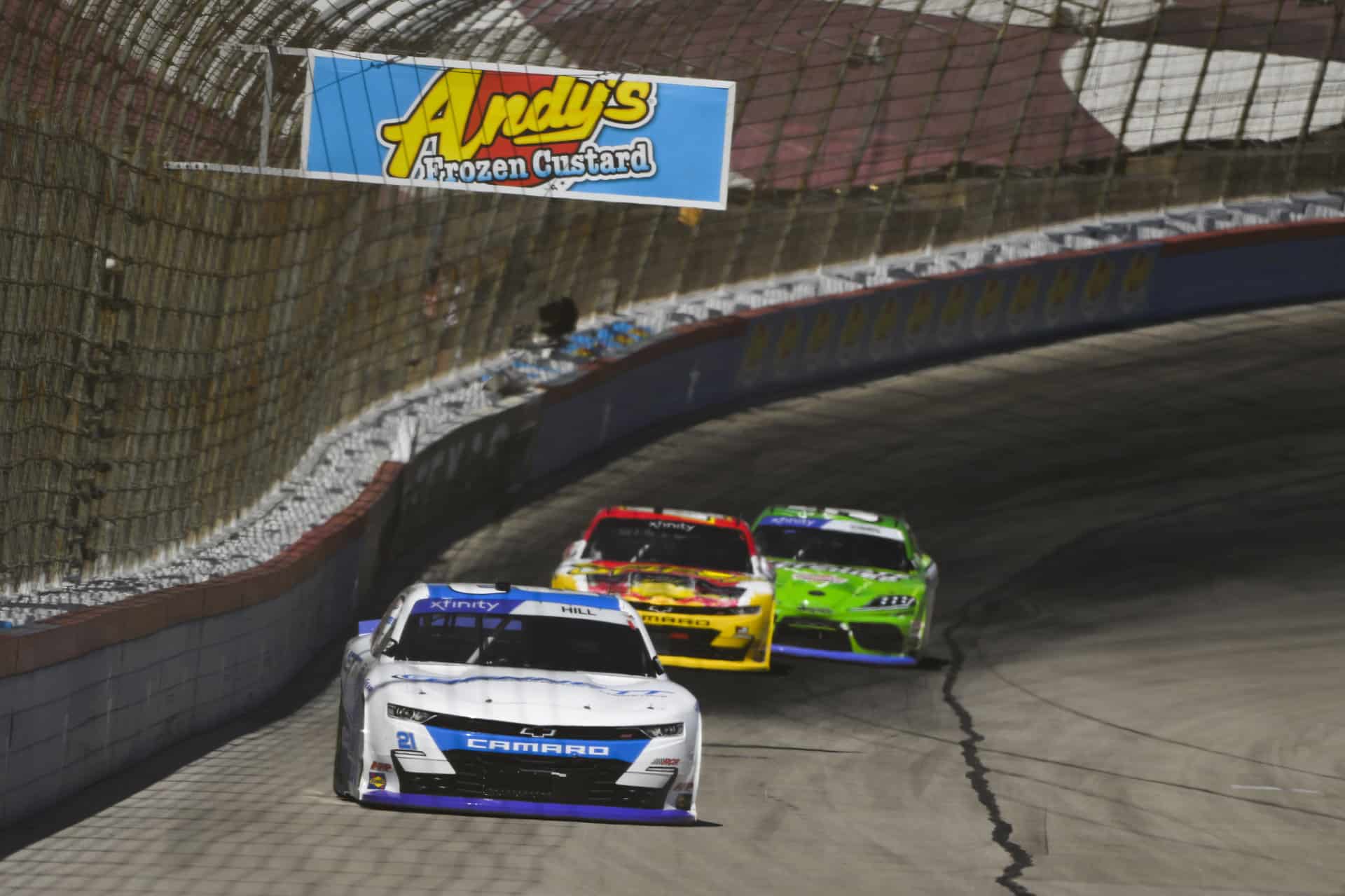 "All I was thinking about was winning the race. I felt like we had a better car and were running him down. I was just getting tight there at the end there. I was a little faster than he was, but I don't know how much he was riding and saving his stuff. It would have been nice to get a caution and see what we could do. I just wanted to win the race, then you don't have to worry about Talladega, you don't have to worry about the Roval.
"We're really good at Talladega though, so I'm going to keep my head held high and try to put it to them on that superspeedway."
It's no secret that Hill holds potential at the superspeedways. He won the season opener at Daytona, finished second at their first visit to Atlanta Motor Speedway, qualified outside pole at Talladega earlier this year then won in the series' return to Atlanta. He knows that's a strength and confidence booster his team can carry into next weekend where many other teams might be a bit more timid.
"All of my success this year on the superspeedways has been us getting up there battling for the lead and leading laps, going as hard as I can each and every lap, and going to try to lead from green to checkered if I can."
Hill looks to keep that aggressive attitude going into the high banks of Alabama.
"I am not riding around the back at Talladega."