By Jerry Jordan, Editor
Known for great food and amazing parties, the New Orleans area is a destination stop for adults from around the world wanting to get a feel for The Big Easy. But this past weekend several hundred youngsters from across the country descended on Gretna BMX Raceway for the Bayou Classic Nationals, including North Carolina's Chase Reynolds (age 4) and Jack "The Penguin" Markham (age 10).
Riding for the In The Zone BMX Shop team with sponsorship from Kickin' the Tires, Reynolds (Mooresville, N.C.) and Markham (Charlotte, N.C.) took home second and third place trophies, respectively, and showed the BMX world they may be small in stature but they are mighty on the track. In fact, Reynolds's second-place Bayou Classic Nationals trophy was as tall as he is.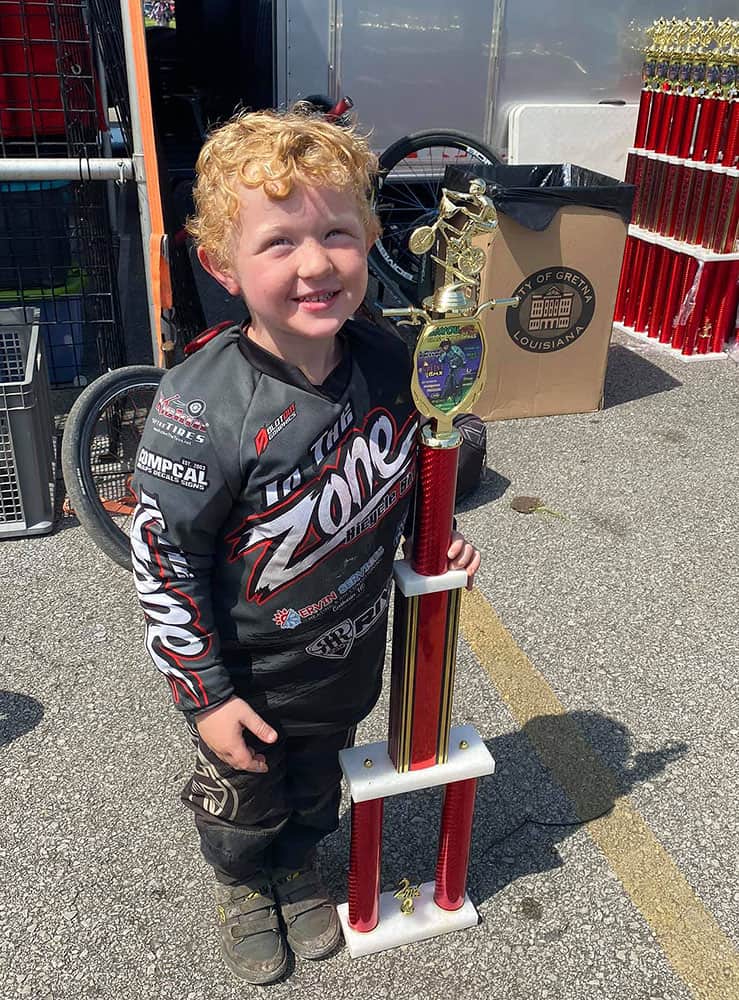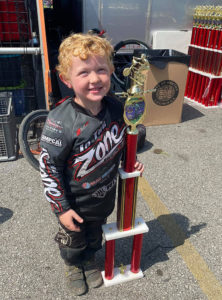 The two-day event saw Reynolds made his way through the preliminary motos, on Saturday, to get into the semi-finals where he battled 15 other races to finish third and transfer to Day 2. Sunday came quickly and Reynolds was caught sleeping at the wheel but still managed to rally and finish fourth. But that only got him a shot to make the final round if he finished the next moto in first or second – he won.
When the gate dropped for the final race, Reynolds – riding from Gate 7 – was able to get the holeshot and enter Turn 1 ahead of the pack. But, the eventual winner went high and forced him to hold his line at the top of the track, which cost him speed. Still, Reynolds held on and finished second in his first-ever national event.
As for Markham, he made his way through the motos, on Saturday, in solid fashion. He grabbed a third-place finish in his opening round moto but finished just outside of an automatic qualifying spot in his class. Round two went better as Markham finished second against riders from across the country to advance to Saturday's main event. He would go on to finish third.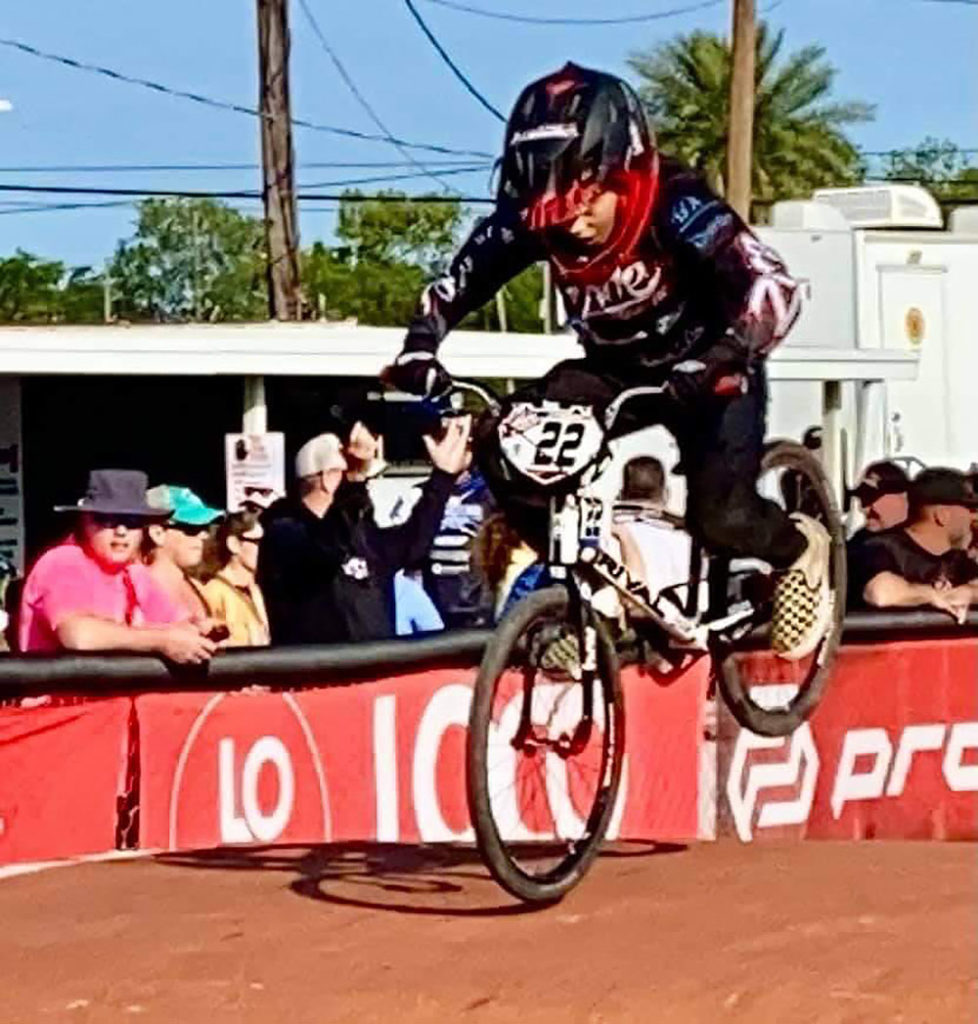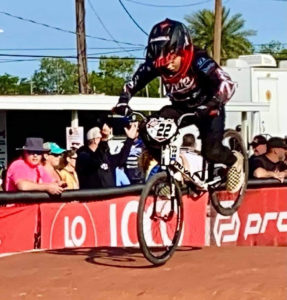 The second day of action saw Markham maintain his consistency and once in the main event, he was determined to get a podium finish. Drawing lane two in the main event, Markham shot out of the gate past his outside competitors. Markham took a favorable line through turn one but was slowed by some aggressive moves of a fellow rider and he fell back through the field. Still, he maintained focus and his gutsy recovery saw him hit the finish line just inches behind another rider but safely onto the podium in third place.
Although it wasn't a win for either In The Zone rider, the strong finishes put the rest of the field on notice that Reynolds and Markham are forces to be reckoned with on the track.