By Vincent Delforge, special to KickinTheTires.net
Kyle Keller's start to the 2022 season was particularly complicated. With his own family team Kyle Keller Racing, he was expected to do the full season in the ARCA Menards West Series in addition to the two Super Late Model championships in which he participates on Madera Speedway and on the Las Vegas Motor Speedway Bullring. But the initial budget was not enough due to two setbacks.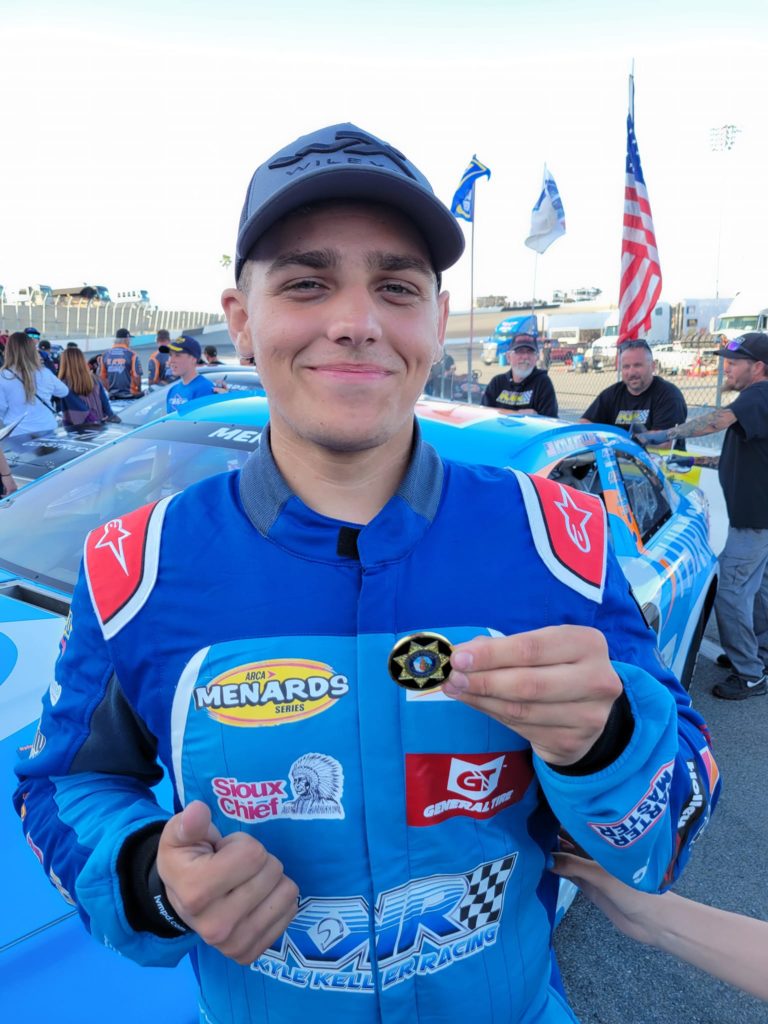 The first came at the championship-opening race in Phoenix, where engine trouble and a car-damaging crash forced the team to forfeit the following race at Irwindale. With a road track car that had to be put in an oval configuration to continue the season. There was no shortage of work for John Keller, Kyle's father and crew chief.
The second arrived for his return at the third race of the season at Bakersfield with this car. A broken distributor rotor ending his race three laps from the end as he easily headed for his first top-10 of the season.
Lacking a sponsor for the Portland and Sonoma road races, the team decided to sell the chassis to Vince Little for his debut with Last Chance Racing.
Was the 2022 West Series season going to end there for Keller?
Fortunately, a deal has been made with Jerry Pitts Racing to continue the season from the next race at Irwindale on July 2nd.
Kyle Keller will drive the Ford No. 12 in a technical partnership between the two teams. For Kyle, collaborating with Jerry Pitts will not be new. Indeed he has already done three races between 2020 and 2021 for JPR with two top-fives and three top-10s. An association that could prove to be a winner.
The ultimate goal for Keller is to learn in order to reach the NASCAR Cup Series in the future. As Jerry Pitts will be the crew chief of Keller, this role with the second car of the team, driven by Takuma Koga, will be ensured from the next race by Denny Moyer, current car chief of Koga.
Featured Photo Credit: Photo Courtesy of Kyle Keller Racing via Vincent Delforge.