By Vincent Delforge, special to KickinTheTires.net
Dallas, N.C. native Caleb 'The Lawman' Costner will drive full-time in the ARCA Menards Series East for Costner Motorsports in partnership with Last Chance Racing (LCR), the team recently founded by Andrew Tuttle. While Tuttle will drive the No. 39 full-time in the ARCA Menards Series West and will attempt a few races in the East Series, it will be the reverse for Costner.
Costner started racing when he was 12-years-old. He has progressed from racing four-cylinder dirt cars to asphalt Pro Late Models before making his ARCA Menards West Series debut in 2021. First with Performance P-1 Motorsports (PP1M) in Portland and Roseville before making the final in Phoenix with a car rented from John Wood wearing the colors of Innovative Tiny Houses.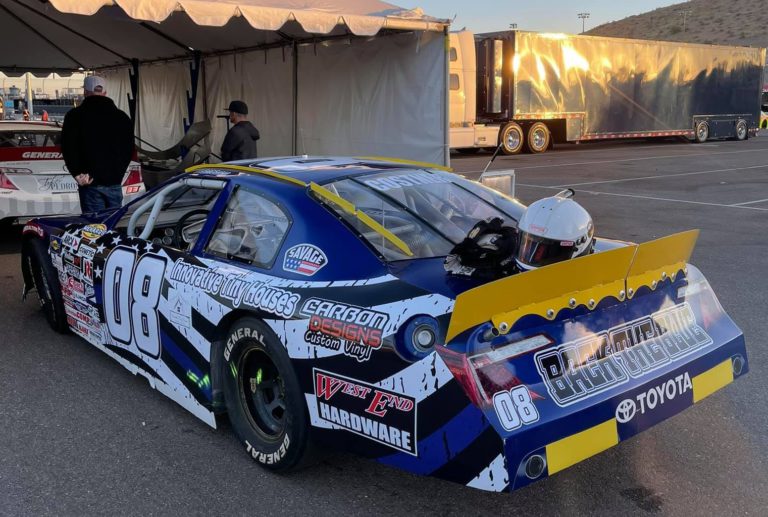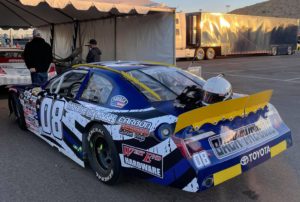 Costner has one top-10 finish in 2021 in Carolina Pro Late Models at Dillon Motor Speedway. His best finish in ARCA West competition was at Roseville. Driving for Joe Nava's PP1m, Costner finished 14th.
He will drive the No. 14 Toyota Camry with the support of Innovative Tiny Houses and with associate sponsor Thin Blue Wine Cellars. He will have an alliance with TRD (Toyota Racing Development) for the full ARCA Menards East season.
His friend Darrel Krentz, with whom he has already collaborated in the past, will serve as his crew chief.
The East Series season consists of seven races between February and September. As Tuttle said, one or the other participation in the West Series could be added like the final in Phoenix in November for example.
There are plans to take part in a few races in the national ARCA Menards Series at the end of the season.
That will depend on the team's budget as Costner explains:
"We plan on racing the full season but my wife and I are expecting in May,"," admitted Costner. "I may miss a few races due to that. I was also promoted to Sergeant at the beginning of this year. It's a lot trying to get my schedule lined up with working full-time and racing as well. Big things for me hopefully to come in 2022."
The ARCA Menards East Series season kicks off on Tuesday, February 15 at New Smyrna Speedway in New Smyrna Beach, Florida. Live coverage the race will be on Flo Racing.
We'll be following Costner's adventures throughout the year on Kickinthetires.net.
Featured Photo Credit: Photo Courtesy of Caleb Costner via Vincent Delforge.