By Vincent Delforge, special to KickinTheTires.net
This is the second article in a series introducing the drivers of the ARCA Menards Series West. The first, on Sean Hingorani can be found here.
This time we will get to know RJ Smotherman, a young driver from Pahrump, Nevada. Born on March 27, 2005, he arrived, at the age of 17, somewhat by surprise in the ARCA Menards West Series during the 1000th race in history at Evergreen on August 20.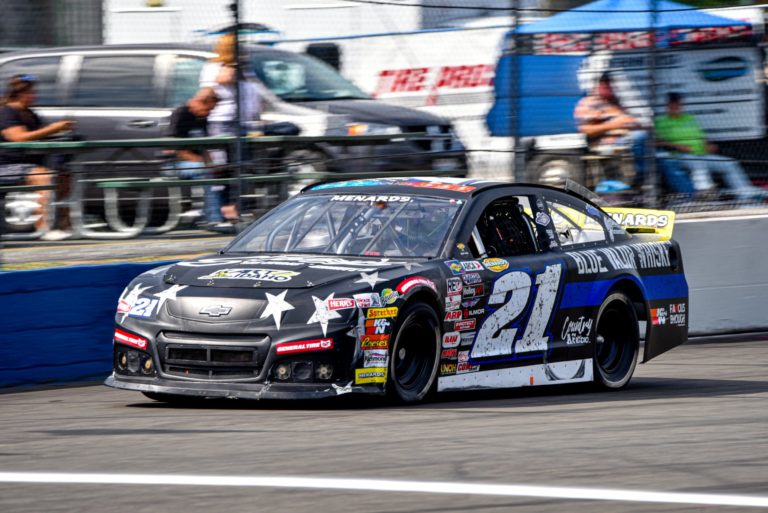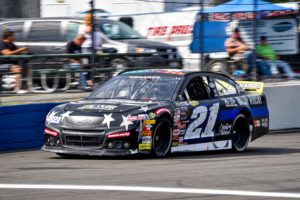 Thanks to team owner Chris Lowden, I had heard of arrival a few days before the Evergreen race. Smotherman? The name vaguely reminded me of something. Doing some research revealed a young man full of humor, self-mockery and with a good CV in motorsport in Nevada and California, whether on dirt track or on paved ovals.
Having started very young, undoubtedly influenced by his father Robert Smotherman, also a pilot, the youngster RJ raced in Bandoleros, in Sport Compact, in Modified, in pro Late Model… and even in a funny series Skidplate. With many victories.
If car racing is therefore a tradition perpetuated from father to son among the Smothermans, since even RJ's sister, Dylin, is a driver, their connection with other people involved in the West Series such as Chris Lowden and the Jackson family (Dave, Matt, Tony ,..) happened naturally.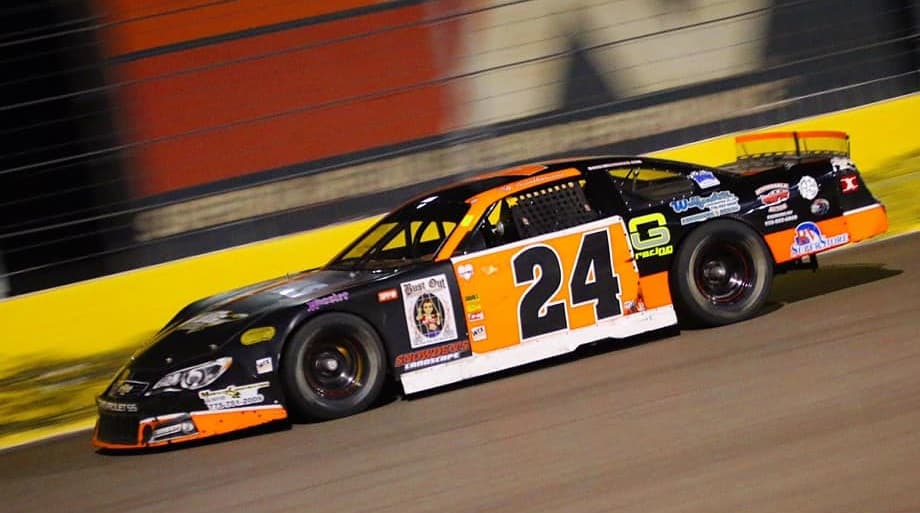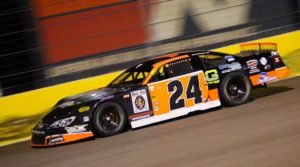 Indeed Jackson Race Cars being well known in the Las Vegas area for preparing race cars. Smotherman using a Pro Late Model chassis from their workshops. As for Chris Lowden, our friendly bearded pilot from the West Series, being himself from Las Vegas, All these little people could only work together one day or another. It's done now.
RJ just got his first top-10 at the All American Speedway in Roseville, CA in his second career West Series race. A superb seventh position at the wheel of a car belonging to Chris Lowden. A not very young chassis, 105 inches, which had not seen such a result for several years when it was driven by Travis Milburn for John Wood and the Kart Idaho Racing team.
Smotherman will also make the final two races of the season at the Las Vegas Bullring on October 14 and Phoenix Raceway on November 5.
We were able to ask RJ a few questions to get to know him better.
Vincent Delforge: Can you introduce yourself, who are you? Where do you live ? At 17 you are still in school ? Your hobbies?,..
RJ Smotherman: "I'm from Pahrump Nevada. I currently attend high school at the Pahrump Valley High School and I also attend college at Great Basin college studying Machining Manufacturing Technologies. Outside of racing my hobbies are just working at the local Home Depot and hanging out with my girlfriend."
VD: How did your passion for car racing come to you?
RJS: "My das has raced for 50 years so it was just passed down from generation."
VD: At what age did you start racing? And can you summarize your career path until 2022?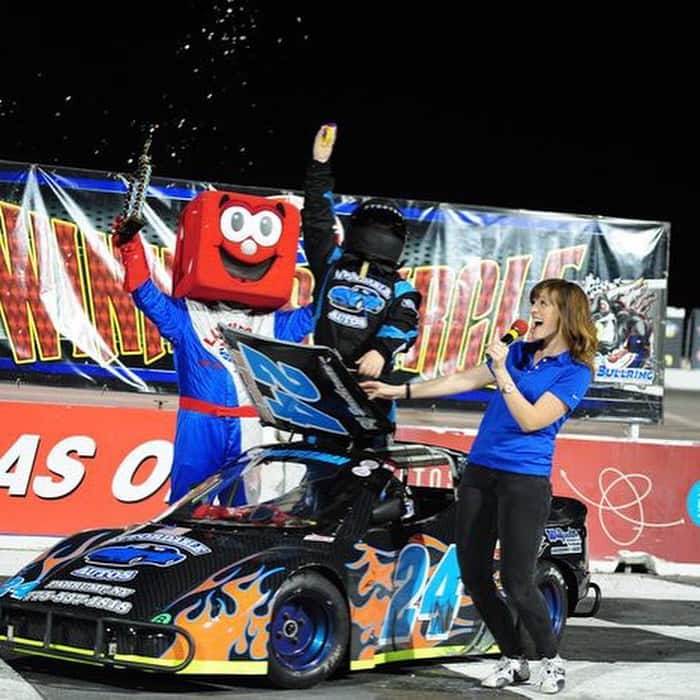 RJS: "I started racing in bandoleros at age 8 in 2013 since then I've raced on many different tracks with many different cars.
"Over my racing career I've accumulated over 100 race wins, eight championships, a national qualifier win and I finished fifth in the nation racing at only one track in bandoleros in 2016."
VD: This year I saw that you had raced in many different series.
For example the Lucas Oil Modified Series in Irwindale for Donna Gunther and Wayne Jacks, the West Coast Sport Compact on the dirt track LVMS, the Pro Late Models with the Keller family,… and this funny skidplate category.
Can you tell us how your season is going so far? Satisfied with your results?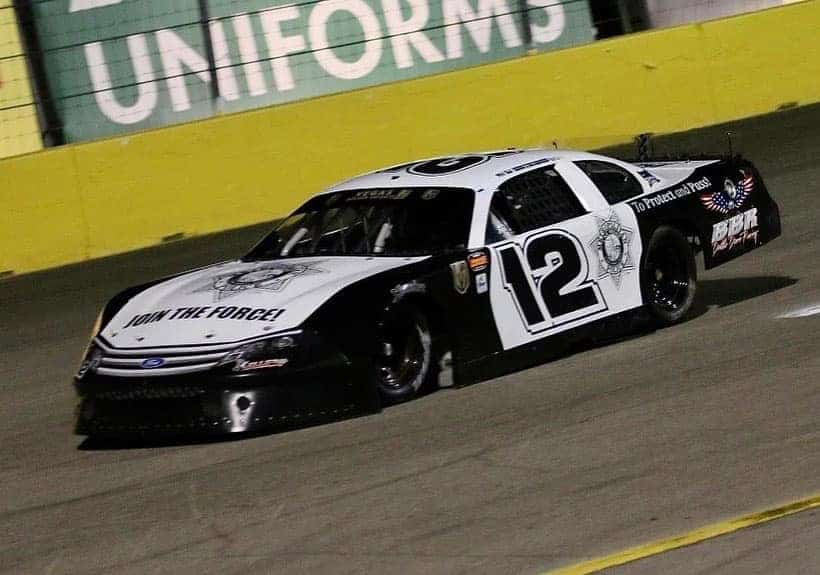 RJS: "We've had great results lately in our racing. As you mentioned the modified racing for Donna Gunther and Wayne Jacks, racing their car has been very fun and a new challenge for me with open wheel racing. During the modified tour race in Irwindale we were making great ground driving from 10th to 5th but half way through the race we developed an oil leak that caused a DNF."
"The sport compact deal is just something fun to do in our off time and same with the skidplate racing which seems goofy to most but it actually teaches you really good car control. I've won 9 of the last 10 races in the skidplate.The Pro Late race we ran with the Keller's was a one race deal to bring up the car count but to also have some fun. We wound up third against two bullring veterans. Overall this year I am pleased with our results."
VD: The riding style is different but what is your preference, racing on dirt or on asphalt?
RJS: "Honestly I really enjoy both forms of racing. I'd really like to try a modified on the dirt to give me a true testament of dirt racing."
VD: Besides, you race against Dylin in Sport Compact. Is family running even more fun? And honestly, who is the fastest between you two?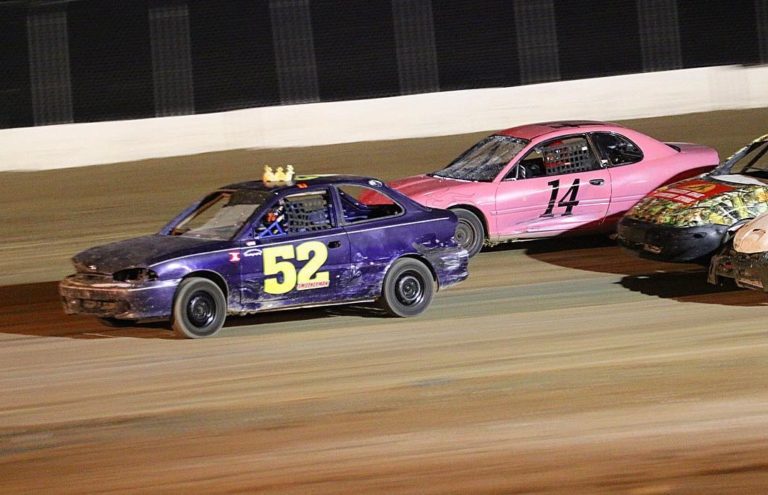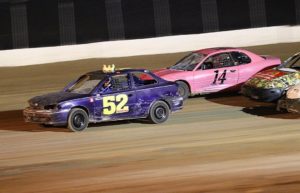 RJS: "Racing against my sister is always fun. We are always helping and supporting each other and it makes it a great atmosphere. She's a very good driver and has many wins and championships as well but as far as who's faster I'm not 100% sure as we've never really had equal cars. I've beat her and she's beat me so id say it's pretty even."
VD: Is motor racing just a hobby for you or is considering a career as a professional driver a goal for you?
RJS: "It would be nice to make racing a career. Racing is a big money sport and our family is not wealthy like others. But sometimes you can get in on your talent and that's what I'm hoping to do."
VD: How did the opportunity to start in the ARCA West Series at Evergreen with Lowden Motorsports come about? How did you get in contact with Chris Lowden?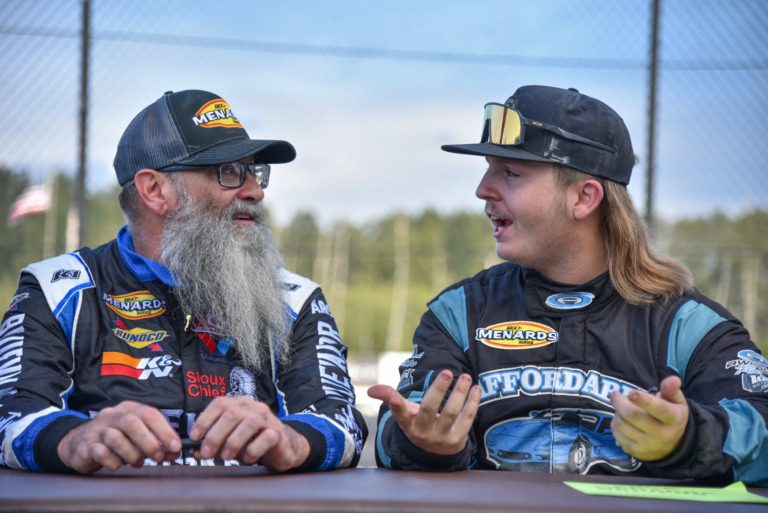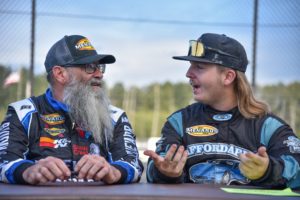 RJS: "The opportunity to drive in Evergreen was a very short notice. Chris Lowden is partnered with Jackson Racecars who have been my main chassis help since I started racing in Jr Late Models in 2016. Chris needed a truck driver for that weekend and he told my dad if he drove the truck I could start and park the car, that eventually led on to racing in Vegas which then lead on to Phoenix and Roseville. Chris has taken me under his wing like a son and I couldn't appreciate it more."
VD: Lowden has a big beard and you have long hair. You make a funny pair when we see you two together! The mullet cut, is it a lifestyle?
RJS: "Haha so the mullet cut is pretty much a lifestyle at this point. I don't like the way I look without it so I figure I might as well just keep it and for Chris's beard I find it hilarious and we indeed make a funny looking duo."
VD: How was your debut at Evergreen? Learn a new car, powerful and heavy, a new oval,… What were your objectives for this first race?
RJS: "Evergreen was a totally new experience. I didn't really think anything of the weight but they definitely do not slow down or turn like a Late Model! The power is such an awesome feeling. My goal going into the weekend was just to figure out these big heavy cars in preparation for future races. It came out to be a very good weekend."
VD: In terms of driving difficulty, where would you place the ARCA car compared to the other racing cars you've driven so far? Many drivers use SIM racing to familiarize themselves with a new car or a new track. Are you also a fan of virtual races?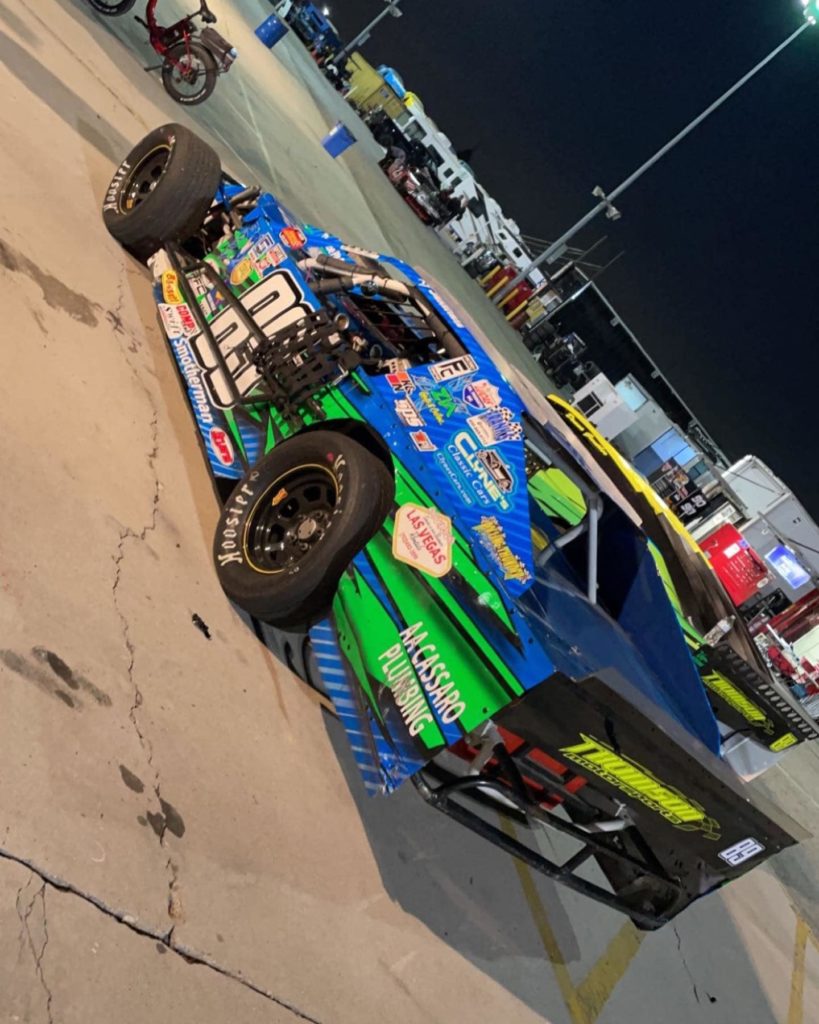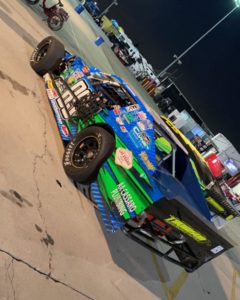 RJS: "The ARCA car is definitely one of the most tricky cars to drive. Compared to a Pro Late Model that I'm used to, the Late Model is very easy to drive compared to the ARCA car.
"I do play iRacing but to be honest I think of it as just something fun to do and I don't feel like the cars feel the same in the sim as real life but I do like to hop on with friends and race for hours on end when I'm not busy."
VD: There are three races left this season in the ARCA West Series, all on ovals and Chris Lowden told me you would do all three races.
Apart from the Las Vegas Bullring, you will discover Roseville and Phoenix. What are your goals?
RJS: "Obviously everyone wants to win but as a newcomer to the ARCA series I'm aiming for top tens and just to gain more valuable racing experience.
"I feel like for Vegas I will be pretty good because of my laps on the track but for Roseville and Phoenix I'm going in numb minded and going to soak up all of the information I can gather."
VD: We are already talking about 2023. Can we say that you are coming this year to test the waters in the West Series with a view to a partial or full program next year? If so with Lowden Motorsports?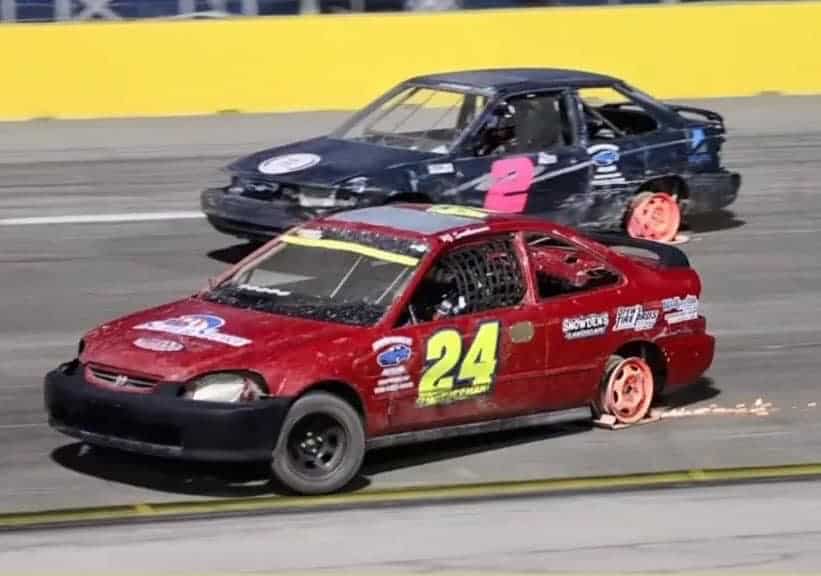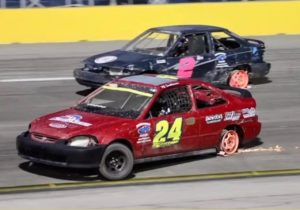 RJS: "As of right now 2023 is unspoken for. I'd love to get the chance to run a full season and if I do get the chance to run the ARCA series next season I would love for it to be with Chris Lowden and Jackson Racecars because they're a great group of people."
VD: Where do you see yourself in a few years in motorsports?
In the ARCA Menards or the NASCAR Cup Series? Is that your ultimate goal?
RJS: "As an upcoming racer obviously my goal is to get to the higher levels of Motorsports but if it doesn't work out being a local hometown racer is not all that bad and it's always fun to do."
To follow RJ I invite you to visit his social networks and website.
Facebook: www.facebook.com/rj.smotherman
Twitter: @SmothermanRj