By Jerry Jordan, Editor
INDIANAPOLIS – Okay, first a recap of last week. I missed it and I missed it bad. In fact, I sucked. My favorite pick, Kyle Larson, finished seventh but because of the Denny Hamlin and Kyle Busch double disqualification, he moved up to fifth. Then there was Bubba Wallace, who finished 10th but got moved up to eighth. In fairness, both of those drivers saw the front of the pack.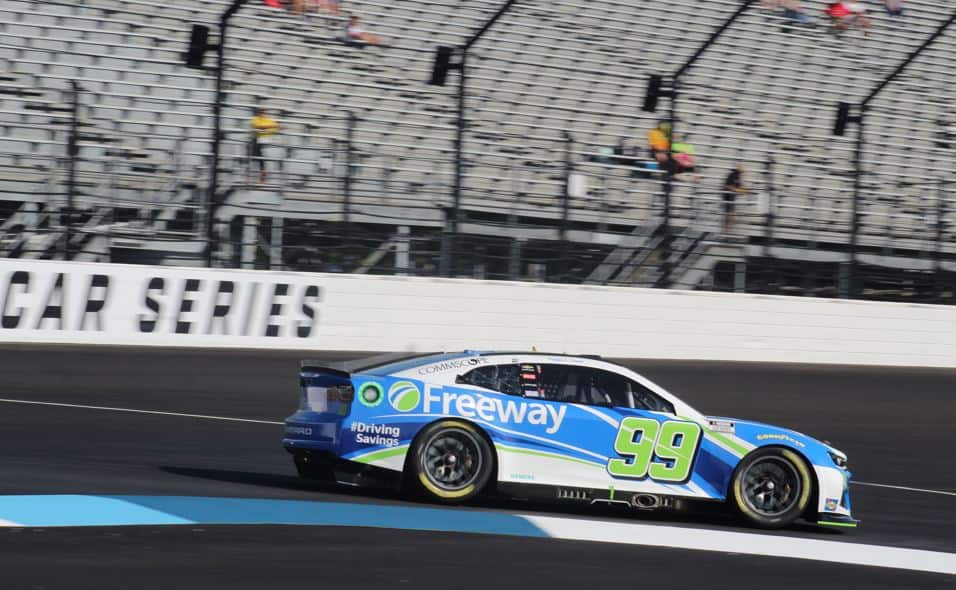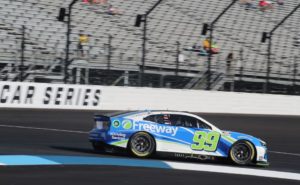 So, had there been a lightning strike, heavy downpour or intense fog – all of which have happened at Pocono Raceway – bettors might have won. Sadly, none of that happened until long after the race was over. As for my longshot, Brad Keselowski was a disappointment. I knew the Roush Fenway Keselowski Racing organization needed some work when Keselowski went all-in on the team but there's definitely more work to be done.
So, what happened with the NASCAR disqualification? How did that affect your payouts? Honestly, if you were betting on DraftKings, you might have been paid a double win. Why? Well, DraftKings pays on the unofficial results but if the winner is changed after inspection, they also pay out on the new winner. So, if you bet Chase Elliott last week as a backup and Hamlin because of his previous performance at Pocono you got paid double. ChaChing!
However, our friends over at WynnBET Sportsbook are a little stingy, or perhaps just sticklers for the rules. While most major sportsbooks paid out Hamlin as a winner, WynnBET did not. I repeat, WynnBET marked Hamlin bettors as losers per their rules, which state, "All race bets are settled on the official classification from www.indycar.com and www.nascar.com final inspection is required to determine the winner."
This is why it is important to read the fine print.
FAVORITE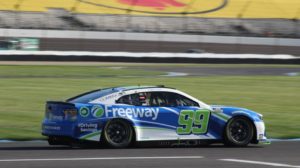 Moving forward to today's action at the Indianapolis Motor Speedway Road Course, the headline says it all, I am going with Daniel Suarez. Why? Well, he is damn good on road courses, won the last road course race and he had an amazing practice run falling short of the leader – Austin Cindric – by one-tenth of a second. No, his qualifying run wasn't as good as he will start 11th but I expect him to make a few passes on Lap 1.
What are his odds, you ask? That might be important if you're going to bet. According to the race day odds at the WynnBET Sportsbook, Suarez is on the board at +750. Those are good odds for a favorite but they are also a perfect example of why I sometimes make my bets earlier in the week. On Friday, you could have bet Suarez at +1100. On a $5 bet that equates to an increased payout of $17.50 or 3.5 times over your wager.
VALUE BET
Vengeance, that's the word for my mid-tier value bet pick this week. After being DQ'd last week, if you think that Busch is going to go out and accept a mediocre run at Indy, you're in for a shock. This place is special to him and aside from that, he just loves to win.
Looking over his practice runs, Busch was 10th after making only four laps. That makes me wonder if the crew was looking at adjustments for the race because his qualifying run also puts him starting from 10th. I know Toyota has ben lackluster on road courses this year, even they admit it. They also vowed to improve and with Indy today, and Watkins Glen in a few weeks, they are running out of time to reveal any improvements.
As for his odds, Busch rolls across the famous yard of bricks at +1500. Wow! Who would have thought you could ever find Busch at 15 times your wager? I'm making my play and we will see how it works out.
LONGSHOT
Finally, for my longshot pick of the week – Joey Logano. He entered the betting pool on Friday at +4000 odds but after a mediocre practice run, he picked things up for qualifying and will start fifth. That also changed the views of the oddsmaker because his race day action is +2200. Still, that not a bad return for someone like Logano, who admittedly says his job is to win races.
I do want to leave you with one other consideration and that is Michael McDowell. Even though most people disregard Front Row Motorsports as a non-factor, they have one of the best road course racers in the Cup Series sitting in the driver's seat. Lest people forget McDowell has a road racing background and was quite good there. His Friday odds were +3300 odds but as of now, he is sitting at +3000.
Apparently, the oddsmakers liked what they saw on the track. He will start the race in seventh.
Remember, my suggestions are based on what I see at the track and from past performances by drivers. It's called gambling for a reason and there is no guarantee the drivers I pick will end up in victory lane. If you can't afford to bet, then don't. And if you aren't 21 years of age, you cannot legally gamble, so don't even think about it. Should you have a problem with sports betting or other forms of gaming, you can get help at the National Council on Problem Gambling.
Indianapolis Motor Speedway Road Course Odds
| | | | | |
| --- | --- | --- | --- | --- |
| Chase Elliott | +400 | | Austin Cindric | +500 |
| Kyle Larson | +650 | | Tyler Reddick | +550 |
| Ross Chastain | +700 | | Chase Elliott | +575 |
| Tyler Reddick | +1000 | | Daniel Suarez | +750 |
| Daniel Suarez | +1100 | | Chase Briscoe | +800 |
| Austin Cindric | +1200 | | Kyle Larson | +900 |
| Chase Briscoe | +1500 | | Ross Chastain | +1000 |
| Kyle Busch | +1600 | | Ryan Blaney | +1100 |
| Martin Truex Jr | +1600 | | Christopher Bell | +1300 |
| Ryan Blaney | +1600 | | Kyle Busch | +1500 |
| AJ Allmendinger | +1700 | | Joey Logano | +2200 |
| Christopher Bell | +1900 | | AJ Allmendinger | +2500 |
| Denny Hamlin | +2000 | | Denny Hamlin | +3000 |
| William Byron | +2100 | | Michael McDowell | +3000 |
| Kevin Harvick | +2500 | | Martin Truex Jr | +3500 |
| Chris Buescher | +2800 | | Chris Buescher | +4000 |
| Alex Bowman | +3300 | | Brad Keselowski | +4500 |
| Michael McDowell | +3300 | | Kevin Harvick | +4500 |
| Joey Logano | +4000 | | William Byron | +5000 |
| Ty Gibbs | +4000 | | Alex Bowman | +9000 |
| Cole Custer | +9000 | | Ty Gibbs | +10000 |
| Brad Keselowski | +10000 | | Cole Custer | +20000 |
| Erik Jones | +10000 | | Aric Almirola | +25000 |
| Justin Haley | +10000 | | Austin Dillon | +25000 |
| Aric Almirola | +12500 | | Justin Haley | +25000 |
| Austin Dillon | +12500 | | Todd Gilliland | +25000 |
| Bubba Wallace Jr | +30000 | | Bubba Wallace Jr | +35000 |
| Ricky Stenhouse Jr | +50000 | | Erik Jones | +35000 |
| Corey Lajoie | +100000 | | Harrison Burton | +50000 |
| Harrison Burton | +100000 | | Cody Ware | +100000 |
| Joey Hand | +100000 | | Corey Lajoie | +100000 |
| Todd Gilliland | +100000 | | Daniil Kvyat | +100000 |
| Ty Dillon | +100000 | | Joey Hand | +100000 |
| Cody Ware | +150000 | | Josh Bilicki | +100000 |
| Josh Bilicki | +150000 | | Josh Williams | +100000 |
| Josh Williams | +150000 | | Loris Hezemans | +100000 |
| Kyle Tilley | +150000 | | Ricky Stenhouse Jr | +100000 |
| Loris Hezemans | +150000 | | Ty Dillon | +100000 |
FOR MORE BETTIN' COLUMNS: CLICK HERE