By Jerry Jordan, Editor
DALLAS – Since it first began, NASCAR has been used to promote everything from auto parts to laundry soap to male enhancement products and just about anything else, but now, there is a product adorning a car at Texas Motor Speedway that can – literally – help change the world and possibly bring it closer to the end of the COVID-19 pandemic.
CJ McLaughlin, who is driving the No. 78 BJ McLeod Motorsports machine, has brought on his employer, SciAps, and partnered with Allied BioScience to promote the first-ever EPA-approved, long-lasting, antiviral and antibacterial product that eliminates 99.9 percent of COVID-19 on surfaces for, at least, a week. SurfaceWise2 is already in use by American Airlines under an emergency EPA authorization and awaiting parallel – medical device – track approval from the FDA. Allied BioScience, which began as an R&D company in 2008, has shown SurfaceWise2 to be effective in keeping people safe from surface exposure to COVID-19 and that could help NASCAR bring more fans back to the racetrack, according to Allied BioScience's chief marketing officer, Jessica Hilton.
"When you do any type of cleaning, regardless of what product you use, people tend to get high-traffic spots, so you'll get your doorknobs and your entryways and your bathrooms and your sinks but a lot of times where the largest amount of contaminants lie is usually in a dark space and not typically on-top, so the underside of a table or desk where you pull your chair in," Hilton said. "Those are hotspots that don't get cleaned as regularly and that is one of the benefits of using the electrostatic sprayer, to get that wraparound effect to make sure you are not just getting the top areas clean. In addition to getting that full-coverage, what is so great about this product is that it is the first, and only, product approved by the EPA for long-lasting effects against COVID-19 and virtually all other viruses, including the flu, MRSA (Methicillin-resistant Staphylococcus aureus), Strep (Streptococcus), noroviruses, RSV (Respiratory syncytial virus) and I would say 99.9 percent of viruses and bacteria.
"If you think about a clear polymer coating that would go on top of a car, this works very similarly. You spray it on and you never see it. It takes about 10 minutes to cure and bond and you won't see it, touch it, taste it, smell it, and you would never know it was there except the infections and transmission of viruses decreases dramatically."
Hilton said SurfaceWise2 consists of products already in the marketplace daily, however, she wouldn't say what the formulation of SurfaceWise2 was because it is a trade secret but to prove its case and back up the claims submitted to the EPA and FDA for their own testing and approval, Allied BioScience conducted a year-long test in a hospital ICU that showed an 80 percent reduction in surface contaminants, which was a direct correlation to a 56 percent reduction in infections. The study was conducted with the Methodist Health System and published in 2019 in the Clinical Journal of Infectious Disease under the title, "Impact of a Novel Antimicrobial Surface Coating on Health Care – Associated Infections and Environmental Bioburden at 2 Urban Hospitals."
STUDY 2 CID-Impact-of-Antimicrobial-Surface-Coating-on-HAIs
Additionally, a previous study of surface contamination reduction was conducted in 2014 by Allied BioScience and published in the American Journal of Infection Control under the title, "Long-term efficacy of a self-disinfecting coating in an intensive care unit."
STUDY 1 Gerba-AJIC-PUBLISHED-30-Oct-2014
Hilton explained that one of the other benefits of SurfaceWise2 is that it can't be "wiped off" by continued cleaning because once the antimicrobial/antiviral agent is applied, it bonds to the surface.
"It doesn't come off with abrasion or chemicals," she said. As well, the product does not give off a chemical exposure, which doctors have shown to have increased since the outbreak of COVID-19 as more thorough and more frequent cleaning occurs.
The CDC has reported a 62.1 percent increase in calls to poison control centers for bleach exposure alone. Records from the CDC show inhalation exposure represented the largest percentage increase of chemical exposure from 2019 to 2020 among all exposure routes, with an increase of 35.3% (from 4,713 to 6,379) for all cleaners and an increase of 108.8% (from 569 to 1,188) for all disinfectants."
Allied BioScience's Chief Science Officer, Maha El Sayed, explains that once SurfaceWise2 binds with a surface it continues to kill bacteria and viruses.
"It is a great supplement to have SufaceWise2 in that clean commitment strategy," El Sayed said. "When it binds with that surface, it creates a hostile environment for bacteria and viruses."
Hilton explained that SurfaceWise2 is water-based and is rated among the safest in terms of its composition and toxicity. She confirmed that Allied BioScience is moving forward with testing to prove that SurfaceWise2 will work in a commercial setting for up to 90 days. She explained that one of the differences between SurfaceWise2 and other products is that other products are formulated to have long-term effects on mold, mildew and fungus but they do not have continued viral killing features.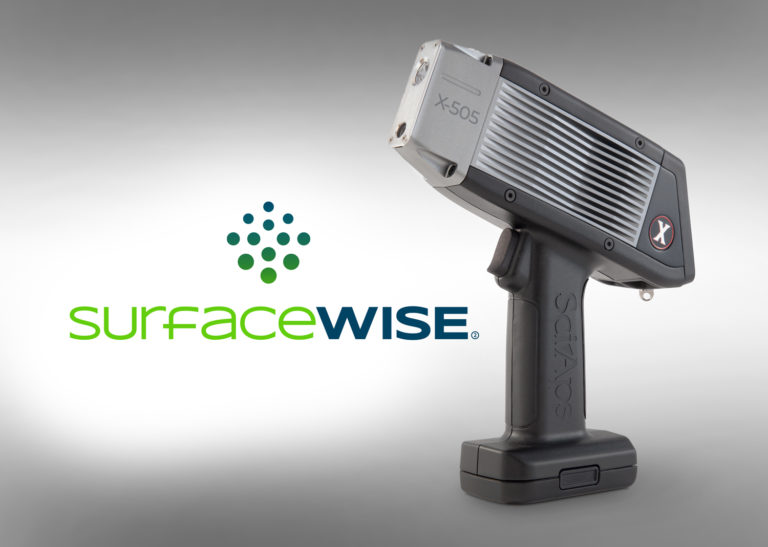 The EPA didn't have protocols to design and test to prove that anything could last for as long as we are saying it does, which is 90 days," Hilton said. "In order to get it out to market, they (EPA) got to a testing of seven days and saw the same efficacy and durability, so they said, 'let's do this initial approval and we are going to keep working with Allied BioScience to show what the next protocol is to show how you are going to get to 90 days.' So, we are in partnership with them on that."
Most disinfectants are applied wet and are only effective at killing viruses and bacteria while they are in a liquid state. That isn't how SurfaceWise2 works, according to Hilton.
"What is great about this is that you apply it once and it works every moment in between no matter what else is happening on the surface," she said. "So, it was sprayed in here and you came in here with a virus or COVID-19 and put all of your contaminated things on the table, the product immediately begins reducing that level down to zero so the next person that comes in here doesn't have to worry about a disinfection cycle in between.
So, why NASCAR?
Hilton said the company teamed up with McLaughlin after utilizing a product the 28-year-old racer sells in his real-world job at Boston-based SciAps. It is essentially another B2B formation that NASCAR has become so well-known for in bringing different companies together. SciAps manufactures and sells an X-ray Fluorescence Spectroscopy (XRF) analytical device that measures concentrations of various materials, including metals and chemicals. The XRF device can, "identify any compound, any mineral, any element – any place on the planet," according to the company's information and field data.
"CJ has been a great liaison between the two companies and we co-promote and build the greatest XRF and we are just all big fans of CJ's," Hilton said. "After our purchase of several of SciAps handheld devices we talked about how to promote further, so CJ and SCiAps have had his car wrapped with our logo on the hood, stating that it is the first, and only, long-lasting EPA-approved COVID solution."
Even though McLaughlin hails from Framingham, MA, he once worked as a welder in Southeast Texas, and is now a sales representative at SciAps. He said he is fascinated with the SurfaceWise2 technology and Allied BioScience's methods of killing COVID-19 because he sees how it could impact the racing world that he loves so much.
"It's great because they are an American company and they are fighting a fight that could change everything," McLaughlin said. "We need to get fans back in the stands and this can help."
He said he is just a regular guy but somehow he has managed to get involved with two companies that could truly make a difference in the fight against COVID-19 and that is exciting for him. He admits that he races for fun and he knows it's a struggle for smaller, less-funded teams to make a difference in the sport but the partnership between Allied BioScience and SciAps is bigger than just what can be accomplished on the racetrack.
"My dad was a truck driver, I didn't come from money," McLaughlin said. "I ama real dude just like the people I work with but what Allied BioScience has done in develop something that keeps working for seven days in amazing. They have the only long-lasting coating that kills bacteria and viruses. And the XRF device shows that the product is still there and still effective."
According to Dr. Charles Gerba, a leading infectious disease expert and professor at the University of Arizona, best known for his work in showing how the spread of germs occurs throughout a household or building, "SurfaceWise2 creates an invisible barrier on surfaces, which physically breaks down and kills virus cells."
The XRF device determines the depth of application of SurfaceWise2 by striking a sample with an x-ray beam from an x-ray tube, causing characteristic x-rays to fluoresce from each element in the sample. It was originally designed for the construction industry but has also been adapted for the precious metals industry and now it is being used to determine the thickness of COVID-killing antiviral chemicals sprayed electrostatically to adhere and create a wraparound effect on surfaces treated with SurfaceWise2.
In layman's terms, it uses non-destructive X-rays to determine a sample's chemical compound and then measures the depth or layers of material, metals or chemicals in the sample.
"… I want to thank those who have worked with us to achieve this major milestone," said EPA Administrator Andrew Wheeler, in a release dated August 24, 2020. "Since day one, I have been committed to ensuring that Americans have as many tools as possible to protect their families and today we are delivering on that promise by approving the first-ever long-lasting antiviral product that will help fight the spread of the novel coronavirus."
According to the release, the "EPA is approving the emergency exemption requests submitted under Section 18 of the Federal Insecticide, Fungicide and Rodenticide Act (FIFRA). SurfaceWise2—a product manufactured by Allied BioScience completely in the United States—is a surface coating that inactivates viruses and bacteria within two hours of application and continues to work against them for up to seven days."
There is a good chance that many people have seen the device and the application of SuraceWise2 in the most-recent American Airlines commercial designed to show the flying public the measures being taken to ensure air travel is safe.
"This helps protect passengers and crew members against the transmission of coronavirus via surfaces, particularly on high-touch areas such as seats, armrests, tray tables and overhead bin doors," Gerba said, when discussing American Airlines' use of SurfaceWise2.
"Think about it. When you use a Clorox wipe, as soon as the sanitizer dries, it stops working," McLaughlin said. "If NASCAR were able to treat the stands with SurfaceWise (2), it would reduce the chances of people catching COVID-19. And I know they have been in touch with the operations people at NASCAR, so hopefully, this is a game-changer."
If the product were used on seats, tables, and other high-traffic surfaces at racetracks, its continued COVID-killing effects could allow fans to attend races on Saturday and Sunday, instead of just limiting them to one day due to the potential for exposure from one day to the next.
Hilton confirmed that Allied BioScience is also working on a consumer version of SurfaceWise2 and developing an application mechanism that can be used in homes and small businesses.