MADISON, Ill. – For 90 laps, Carson Hocevar drove like a veteran in the NASCAR Cup Series. With just one NASCAR Craftsman Truck Series victory under his belt, none would have noticed it would be his debut at the highest level of stock car racing.
After starting 26th, Hocevar methodically worked on understanding the car, the differences between the truck and Cup machines, then slowly nibbled his way higher in the standings. One by one, he picked off competitors and ran as high as 16th.
"Totally different," Hocevar explained. "Different racecar, different everything. Just had to get used to it. But everyone prepared me very well. I felt at home running against my heroes. That's all I wanted to do and wanted to be. We were battling with Kyle Larson who won the championship two years ago, and the fact that we got to 16th shows that this Spire car is fast."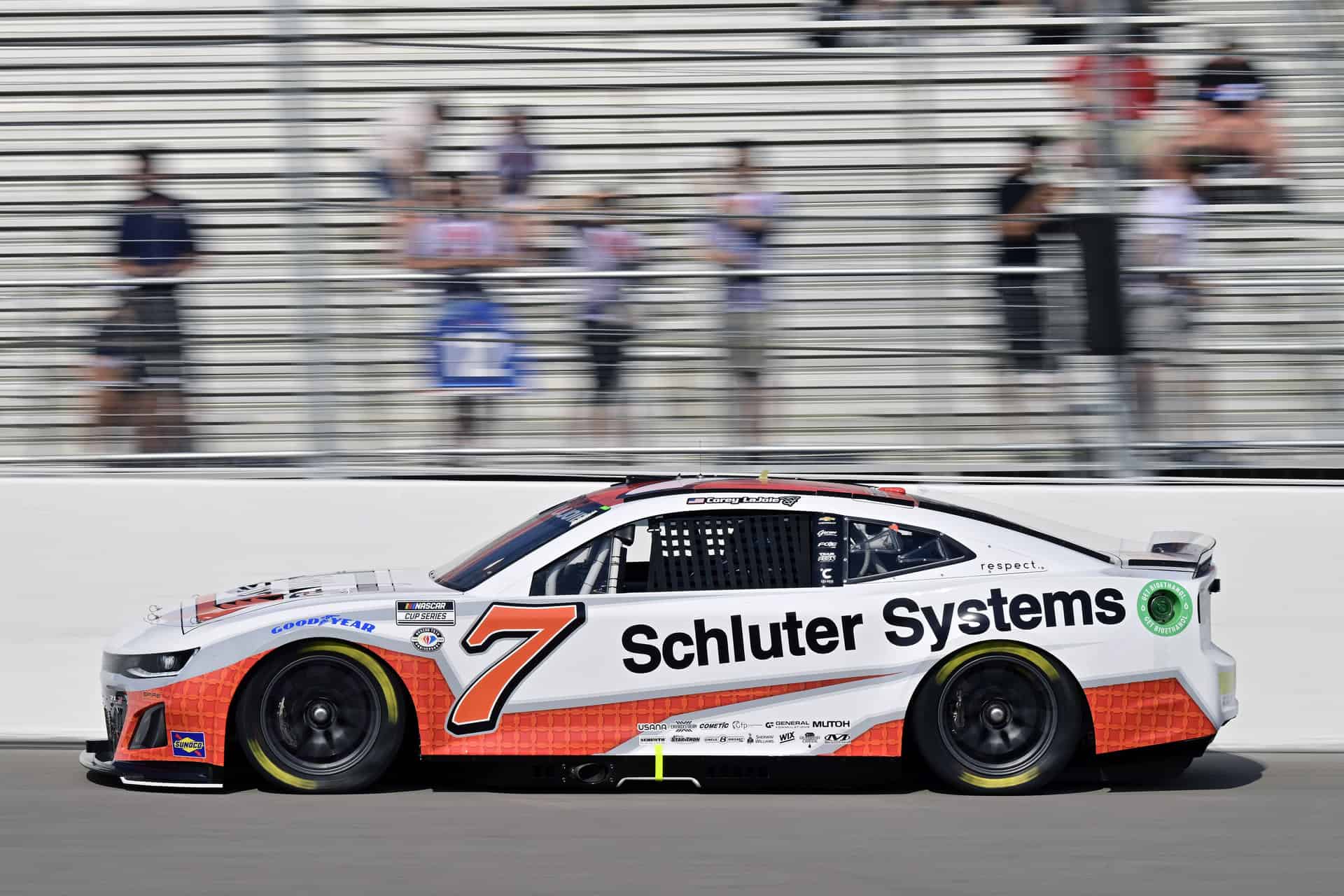 What looked to be the biggest surprise turned into an even bigger surprise. Heartbreak for the No. 7 Chevrolet Camaro team when the brake rotor cracked and failed going into Turn 1. With a full head of steam, Hocevar slammed into the outside wall and rode the SAFER barrier around the 11° banking.
The Michigan native limped back to pit road in an effort to get repairs completed to continue the race. Unfortunately, the damage was too much for the pit crew to beat the Damaged Vehicle Policy clock, and was forced to park the car in the garage with a DNF result of 36th.
But the misfortune and heartache did not disappoint Hocevar.
"I'm not disappointed at all," he smiled. "I got to run here on Sunday. I got to show speed. I got to run 16th. It's a great day for us. I was hoping for a lead lap finish, so the fact I was 16th, I'd rather have that than have no speed at all and then break or not break at all. Just thankful that Spire Motorsports gave me this call. They might have looked crazy, but I just hope I might get more calls in the future."
When asked what his goals were for the race, Hocevar kept silent earlier in the week. After being released from the infield care center, a standard requirement by NASCAR when involved in a crash, Hocevar revealed that goal publicly.
"I had the time of my life," Hocevar exclaimed. "So fun, just thankful and so happy, regardless of here in the garage or seeing the checkered flag. I'm glad I was able to run toward the front, feel good and improve. That was my ultimate goal, my secret goal that I didn't tell anybody."
The Cup cars have been in hot debate for a lack of passing with their short track packages. While World Wide Technology Raceway feels similar to some short track racing styles, that package wasn't necessarily brought to St. Louis. It still wasn't absent-minded to see a lack of passing after the restarts had settled in.
But Hocevar was one of just three cars that was able to climb through the field. Martin Truex Jr. was able to fight back to a top five finish after a pit road penalty, and Tyler Reddick was on the verge of breaking back into the top 10 after an early spin just minutes after the green flag dropped.
"It's a quality field all the way through," admitted Hocevar. "I hear all the time how tough these cars are to pass, and the 7 car really didn't have a struggle passing cars."
As the 20-year old reflects on his spotlight, he shines it on just about everything imaginable.
"It's a dream come true. I ran with my heroes and the guys I collect diecasts of. I couldn't be prouder. I saw a lot of good cars in my rearview mirror, and not a lot of guys can say that."
And as for memorabilia, he was wearing his keepsake.
"I get to have a Cup Series patch on my suit, and I'll frame this and enjoy it from here on out."