By Jerry Jordan, Editor
A star driver from the IndyCar world, Conor Daly, will make his NASCAR Cup Series debut in The Money Team (TMT) Racing's No. 50 Chevrolet Camaro at the Charlotte Motor Speedway ROVAL on October 8, Kickin' the Tires has confirmed.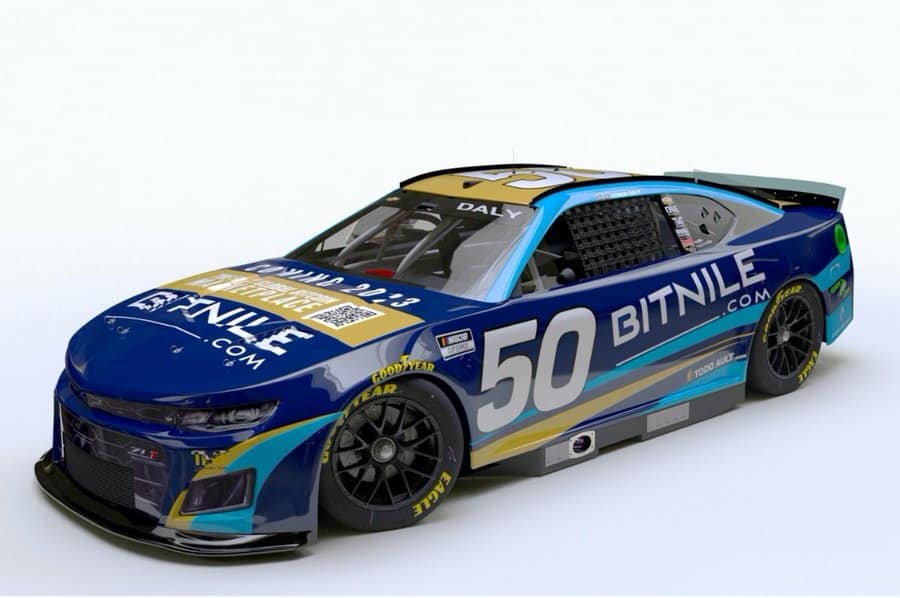 Daly will bring sponsorship from his IndyCar endeavors with BitNile Holdings. According to its website, BitNile Holdings, "is a diversified holding company pursuing growth by acquiring undervalued businesses and disruptive technologies with a global impact." The company is the primary sponsor on Daly's No. 20 Chevrolet IndyCar ride at Ed Carpenter Racing.
Although this is the first time Daly will drive a Cup Series car, he has dipped his toe in stockcar racing before, when he drove an Xfinity Series entry for Roush Fenway Racing in 2018. Daly was out of the race early with mechanical issues after running 35 laps of the 45-lap event. He finished in 31st.
Daly also has two starts in the NASCAR Camping World Truck Series at Las Vegas Motor Speedway. In 2020 he finished 18th, one lap down. In Daly's 2021 start, he finished last after a fiery crash just past halfway.
Crew chief on the NASCAR Cup Series entry will be Tony Eury Jr.
Owned by boxing legend Floyd "Money" Mayweather, the TMT Racing organization has fielded Kaz Grala in all three of its starts, so far, during the 2022 NASCAR Cup Series season. The team debuted with Grala at the season-opening Daytona 500 but the wheels literally came off on Lap 40 when Grala's car lost a right rear. He would go on to finish the race in 26th place. The next entry for TMT Racing came at the Circuit of the Americas road course in Auston, TX. Grala finished the race in 25th. In the Coca-Cola 600, Grala finished 23rd.
Sources told Kickin' the Tires that should "things go well at the ROVAL" there is a possibility that Daly would be entered in the following week's race at Las Vegas Motor Speedway.