By Seth Eggert, Staff Writer
MOORESVILLE, N.C. – When the green flag waves for the Sparks 300 at Talladega Superspeedway, Brandon Brown faces an emotional return on the anniversary weekend of his NASCAR Xfinity Series victory.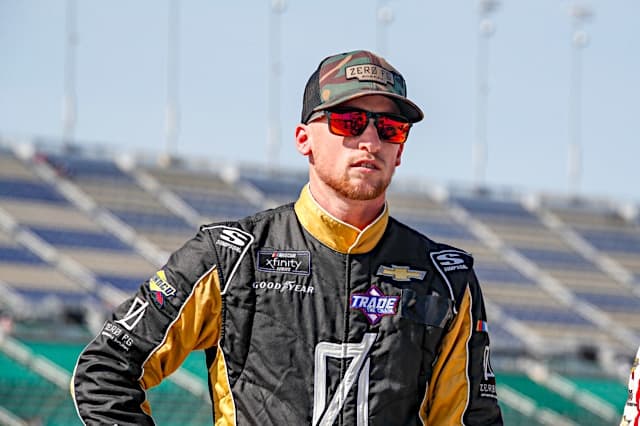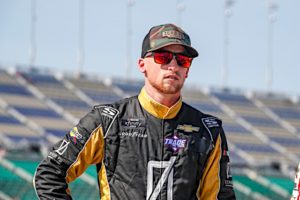 In last year's running of the race, Brown won when NASCAR was forced to end the race early due to darkness. Fast forward to the 2022 edition of the race and the Woodbridge, VA native's start in the No. 68 Zero FG Energy Drink Chevrolet Camaro SS for Brandonbilt Motorsports marks his last for the family team for the foreseeable future.
"I'm extremely grateful that Zero FG Energy Drink is onboard on the 68," Brown admitted. "This is going to be an incredibly emotional weekend as it's my last weekend in the 68 at least for a while. You're going to see a lot of heart and soul out there, so we're going to do everything that we can to win. Everything adds motivation because it's going to be a highly emotional weekend. You're going to see me driving my heart out on this thing."
In addition to the Sparks 300 marking Brown's final start in the Brandonbilt Motorsports No. 68 for the foreseeable future, it is possibly the final Fall Talladega race for the Xfinity Series. The Talladega Playoff race was left off of the 2023 NASCAR Xfinity Series schedule. It was added in 2020 during the COVID-19 schedule shakeup.
"It is crazy that we're losing the Talladega Playoff race, the Xfinity Series is losing that race and you hate to see it go," Brown reflected. "Just for a smaller team that doesn't quite have the 1.5-mile budget that it takes to win. The superspeedways are where it counts for us and it's a real opportunity to go out and shake things up. We saw that with Jeremy Clements at Daytona. It's a real bummer that we are losing it, but I'll be one of the people that can say I won the Fall Talladega race. Can't take that away."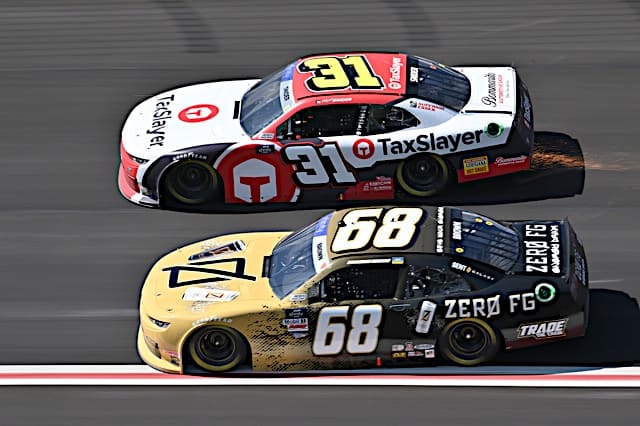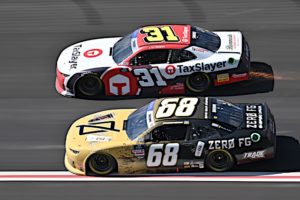 Expectations of an emotionally taxing weekend is added to a mentally taxing race. The 29-year-old faces a high-speed game of chess as he aims to defend his race win from last year. That game of chess has two added variables, the aggression of those in the NASCAR Playoffs, and possible delays from Hurricane Ian.
"Superspeedways are very taxing mentally, just in preparation because you never know what's going to happen," Brown explained. "You're racing at the highest speeds that these cars can race. You're very heavily reliant on your fellow competitors to not slip up, not make mistakes, not be overly competitive and it's very taxing."
Brown enters Talladega 16th in Xfinity Series points standings. He's 27-points behind Anthony Alfredo in 15th and 105 ahead of Alex Labbe in 20th.
The NASCAR Xfinity Series Sparks 300 is scheduled to start at 4:00 p.m. ET on USA Network on Saturday, October 1 following the completion of the NASCAR Camping World Truck Series race. The race will also be broadcast on the Motor Racing Network and SiriusXM NASCAR Radio channel 90.